The Best of Cacti + Succulent Projects
INSIDE : Rounding up the very best Cactus and succulent projects on the internet. I'm so glad this plant trend is still going strong because I saw Cactus for life!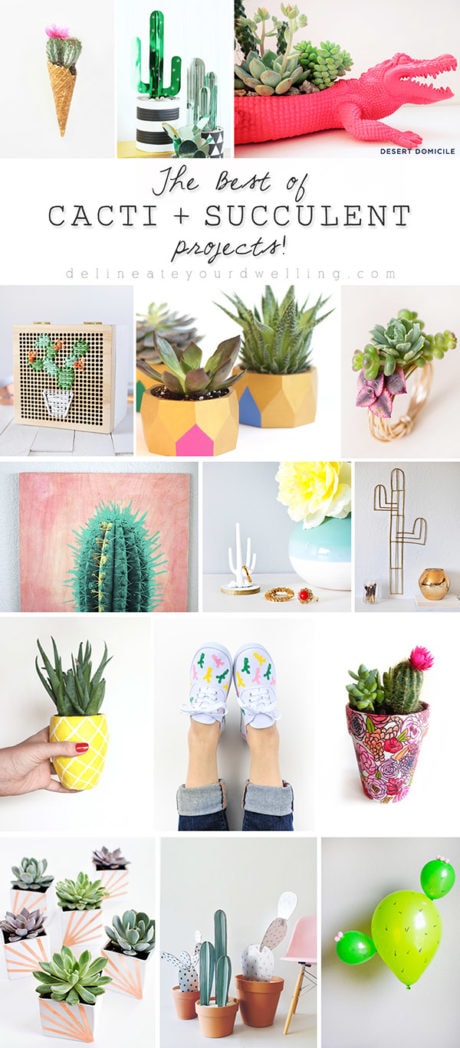 The cactus and succulent trend is alive and kicking and personally I could not be happier!
I'm a plant person at heart and I've had a love affair with all things green for pretty much my entire life. Even my wedding bouquet, 10 years ago was all succulents (and that was even before Pinterest was even around).
Today I have gathered some of my favorite desert plant related projects from around the internet in The Best of Cacti + Succulent projects roundup.
Please be sure to pin from the original source.
Cactus Cone
This Cactus Cone has to one of the most darling things I've seen on the internet. Although it's so adorable, I feel like the cone would get soggy after the very first watering.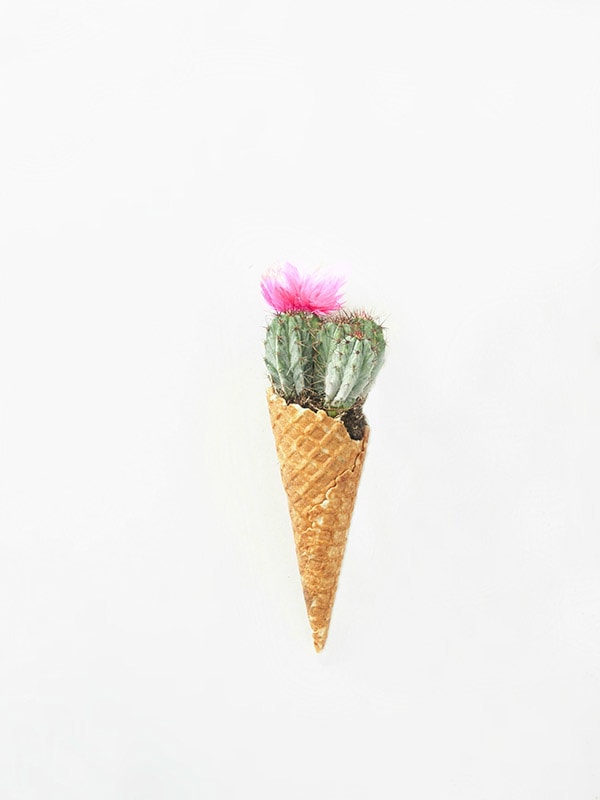 DIY Cactus Plants
Different metallic green papers make up this stunning Cactus Plant and I am here for it. I love a good paper plant construction project!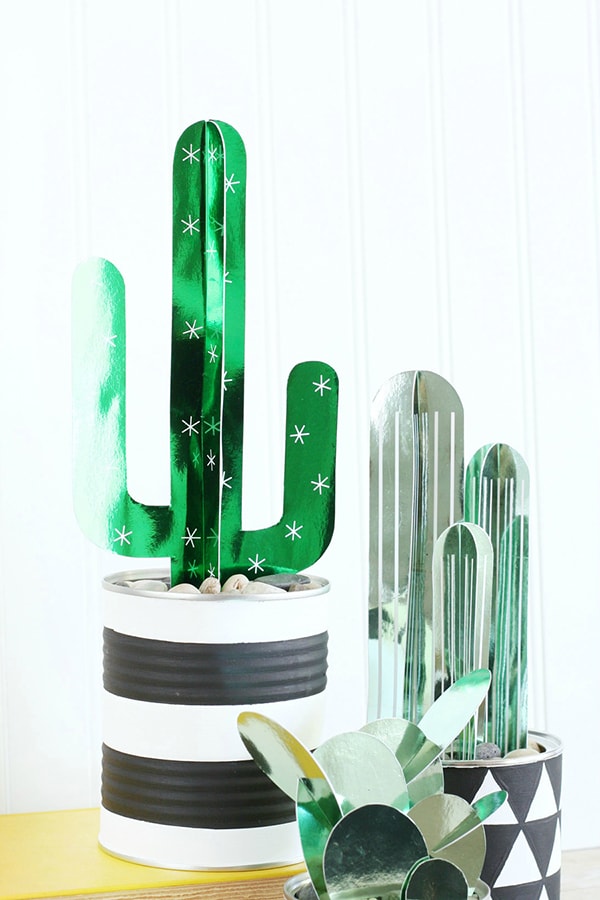 Crocodile Succulent Planter
I went through a phase where I wanted to spray paint everything in sight a fun bold color. Then I wanted to spray paint everything white or gold. Everything comes around again, so if you have a plastic faux crocodile… whip out some pink paint and wait a few years – Pinkie will be back again!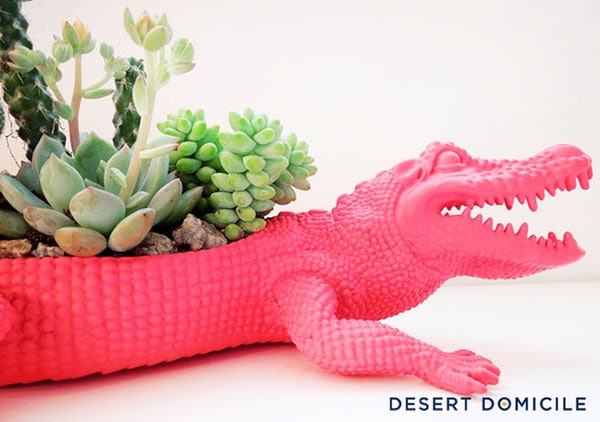 Succulent Pineapple Planter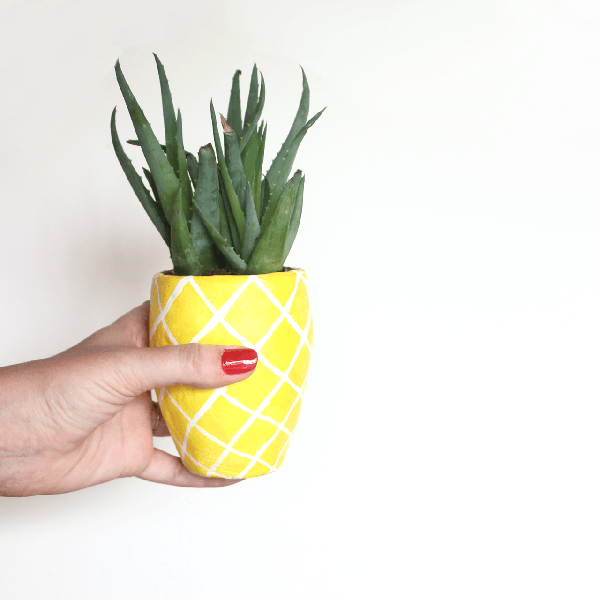 Cactus Shoes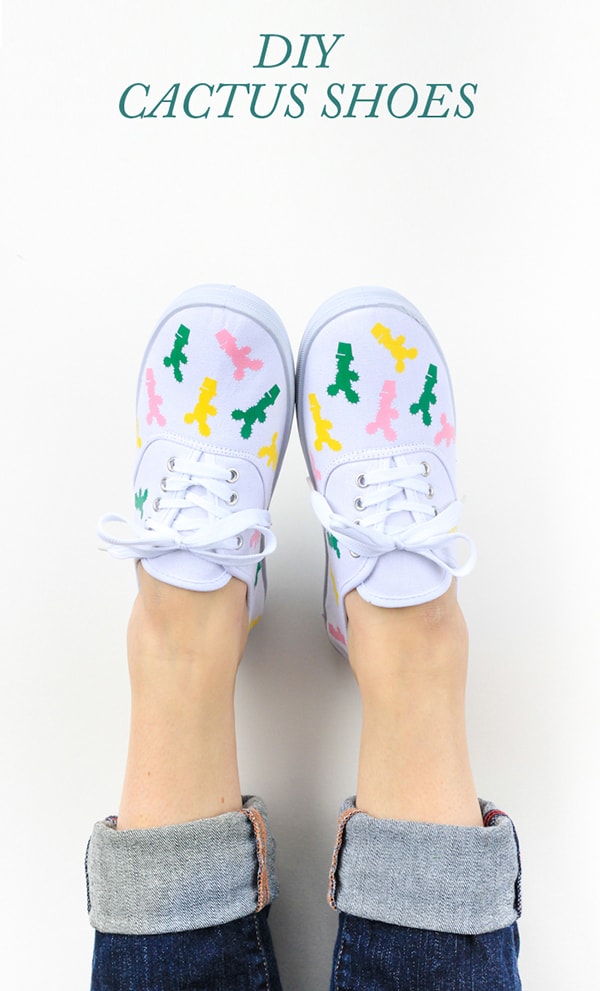 Copper and White Succulent Planter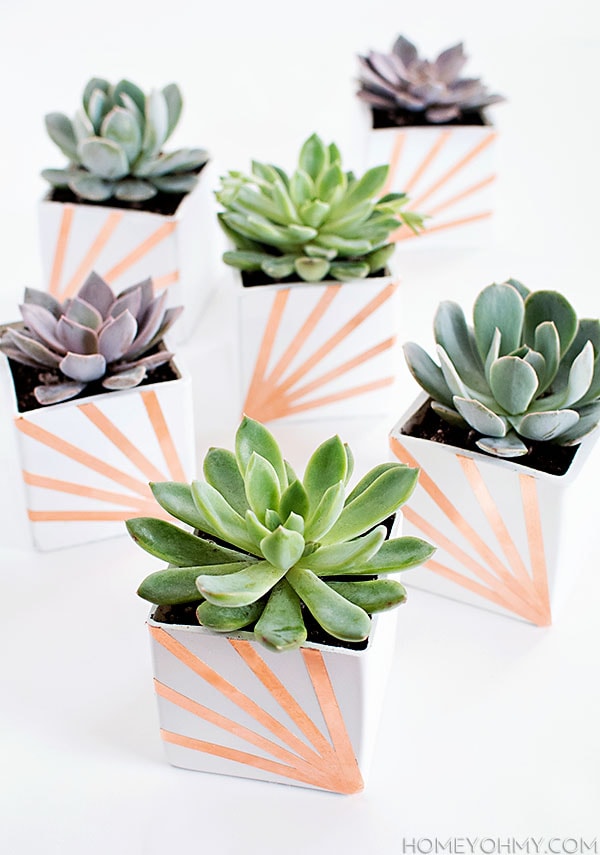 Can you even pick a favorite? I'm sure having a hard time deciding!