INSIDE : Cool stylish backpacks for young and old! With Back to School season nearby, it's time to find the most comfortable and trendy back pack. Check out this great roundup up the best backpacks out there!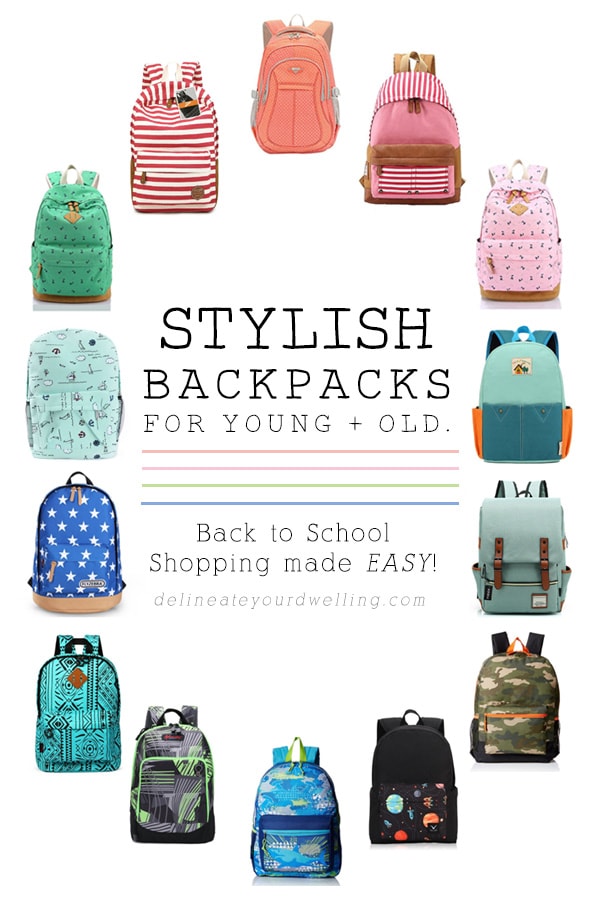 This post may contain affiliate links. See full disclosure here.
August is here and school season is zooming closer every day! I will have a preschooler, a Kindergartener and a…. 20th grader heading off to school this year (yes, my husband is back in school for his phd). So, today I am sharing all kinds of fun and Stylish Backpacks for young and old to help make your Back to School shopping just a little bit easier because if you are like me… come August life is getting hectic and summer is starting to feel long. We could all use a little help!
Now, here is the exact conversation I had with my Kindergarten daughter just a week ago.
Daughter : "Mama, I want that backpack in Target that had glitter, rainbows, butterflies, Hello Kitty dancing along the front and the free pair of headphones that came with it."
Me : "Hmmm… oh yes. That was definitely a fun backpack, wasn't it? Hey, how about Mama picks out some REALLY cool backpacks online and then from alllllllll the ones I pick, you can get your very favorite one!!"
Daughter : "Oh wow! Yes, yes, yes!"
Ok, it is your choice whether I may be the worst parent out there. I don't let my kids sport their favorite disney character on their backpacks. I said it out loud – HA.
I have absolutely no qualms with those parents who do indulge their kids, but I just can't bring my design heart to do it. Sometimes you have to pick your battles and if a Paw Patrol or an Elsa backpack bring that much joy to them, it's worth it.
For whatever reason, I just can't go there… As my kids get older, I will start to let them pick these types of choices, but for now, while they are young… they pick from my choices.
Onto the highly anticipated Stylish Backpacks.

And for other fun Back to School projects, you can check these out!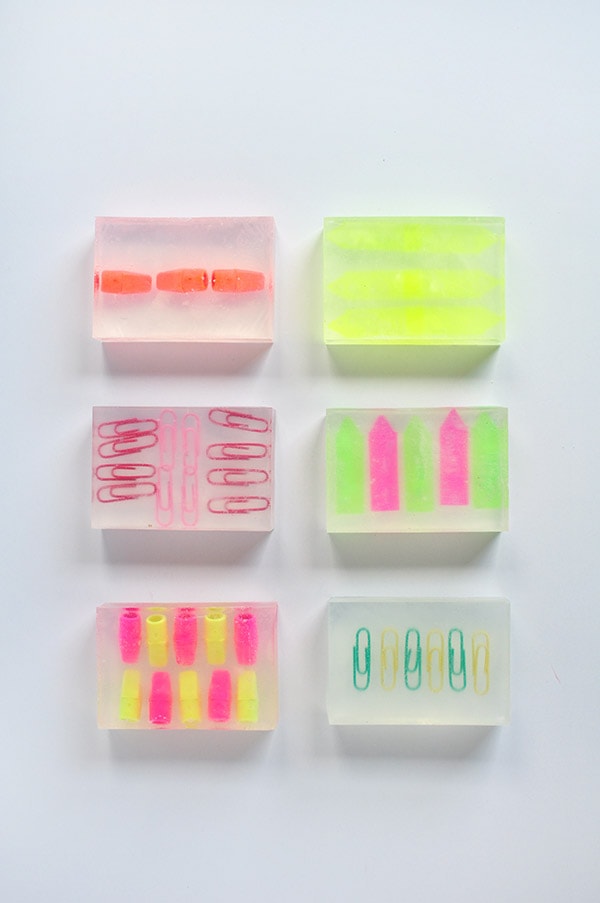 SaveSave
SaveSave
SaveSave