INSIDE : See how to create a personalized Wall Message Center to help keep yourself organzied! Hang it near your front door or main drop-off area in your home.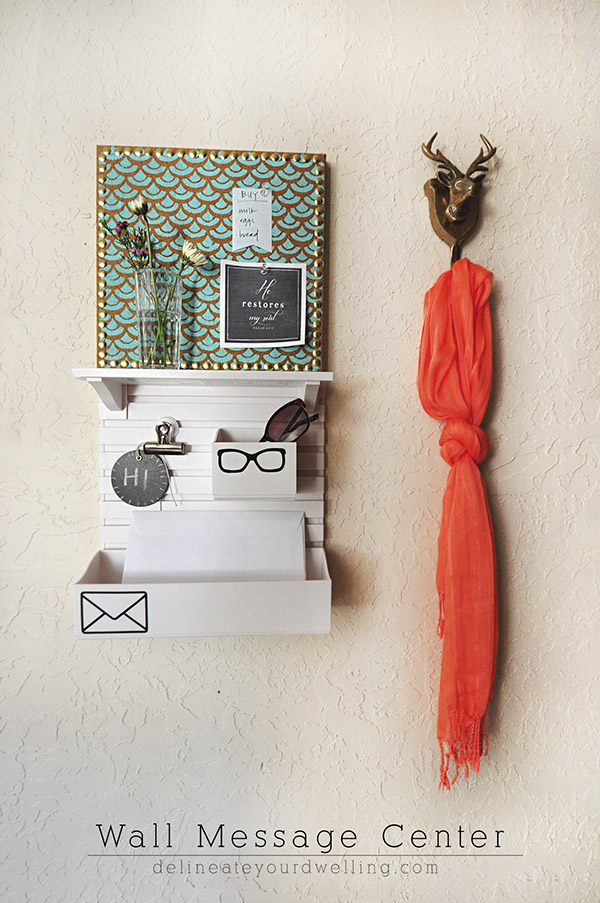 This post may contain affiliate links. See full disclosure here.
I recently purchased Martha Stewart's Wall Manager system in white. I bought the:
-cork board (now they have a dry erase board)
-the accessory board
-a shelf piece
-a letter caddy
–small caddy
It seemed the hubs and I were always putting mail in different spots, I was losing my sunglasses on a daily basis and was on the hunt for a spot to corral an on the go scarf. So I was extremely excited for this Martha Stewart wall manager, but as my mother ALWAYS says, I just needed to "jazz it up a bit". So today I am sharing my updated Wall Message Center.
I've got to say, if you are even a "wanna be organizer", these products are totally cool. As if Martha doesn't rock at everything, she has "organized" covered. There are a million pieces and parts you can buy to customize to your exact needs.
A while ago I had bought this fish scale patterned stencil and was on the look for a time to use it. It worked out to almost perfectly fit.

After the paint had dried, I put gold thumbtacks around the perimeter for a little shimmery finish.
I also added some gold and aqua washi tape to the accessory board. Again, I go to the washi tape. I can't help it though… it's just such a wonderful choice if you want some color temporarily and don't want to permanently alter something.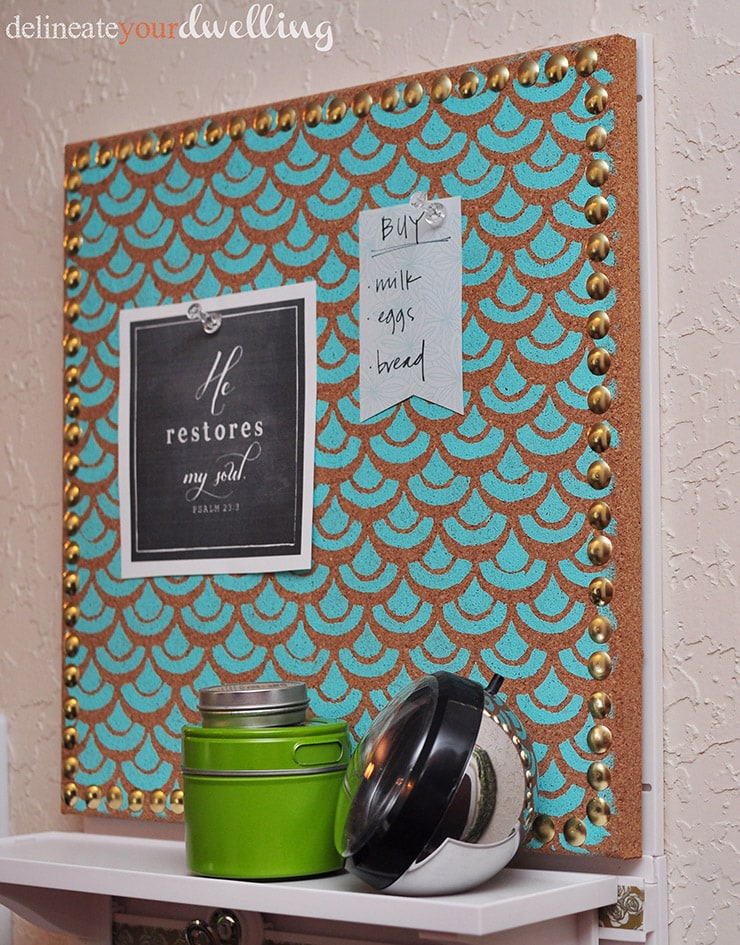 Using my Silhouette printer, I also made graphic labels for the mail and our sunglasses. How fun are they?!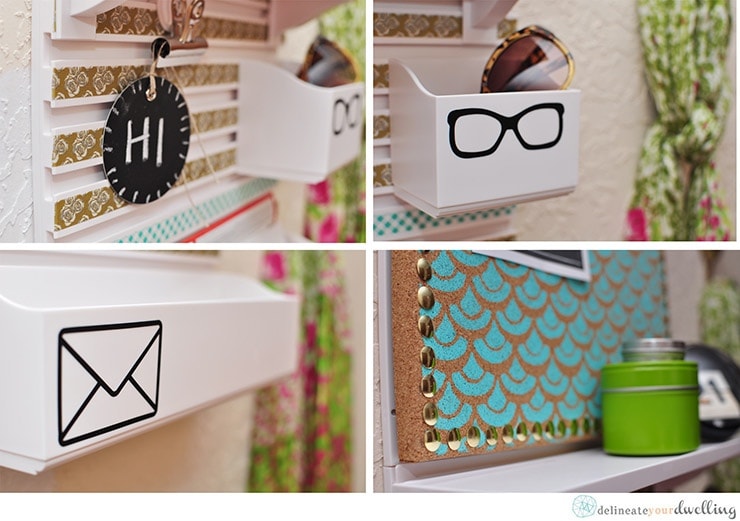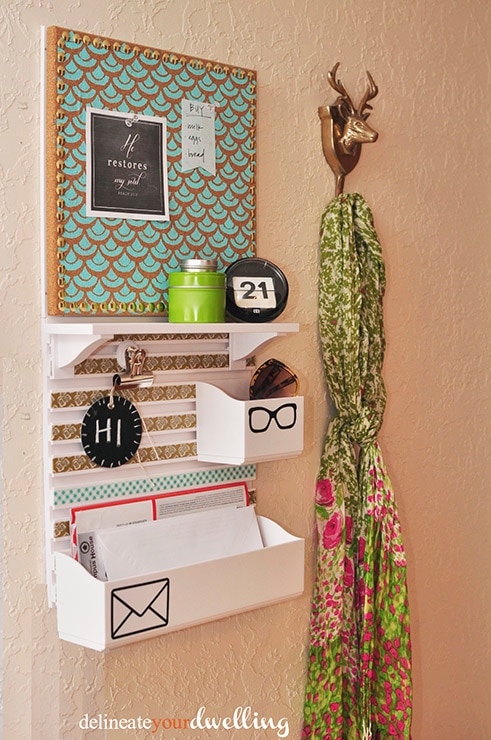 This little project has brought just a touch of color to a very dull corner of our home, it's organized items we use on a daily basis and I'm so glad I finally did it.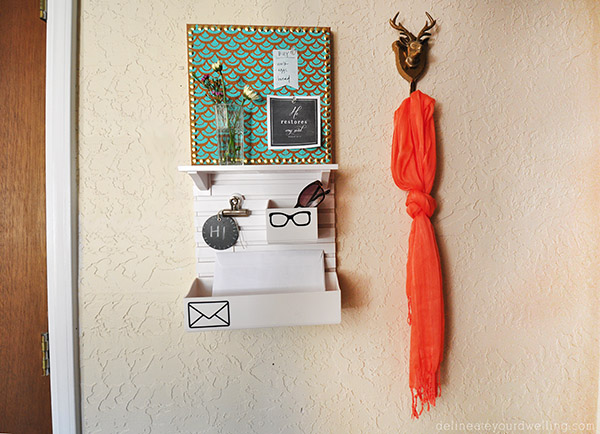 Have you reworked something in your home to make it more you? What about organizing?
SaveSave
SaveSave