We did it, we did it! I started a monthly series and I actually was about to see it though the entire year, yay! Welcome to my Feature Friday series. As I've now said 12 other times, DAILY, I am inspired by so many creative and talented bloggers, so on the last day of each month I interview one of my favorites in a Feature Friday! This month, I am sharing my sweet friend Jeran a little early so as to not conflict with Christmas.
December 2015 . Feature Friday with Oleander + Palm
Jeran's blog Oleander + Palm started popping up on my radar sometime in early 2014. I distinctly remember seeing a post about her living room via someone else's blog… I still remember it. She had just put up triangle decals on one wall and there was a stunning emerald green leather chair with pops of creative emerald green here and there. I was in love… and I think I left a scary stalker comment about loving her home too much (ha). Little did I know I left it on the other person's blog. I was such a newbie.
Jeran is a modern maker and she loves vintage finds, handmade pieces and global inspiration. Her style is always spot on and I think you will love her, just like I do! Friends, let me introduce you to Oleander + Palm!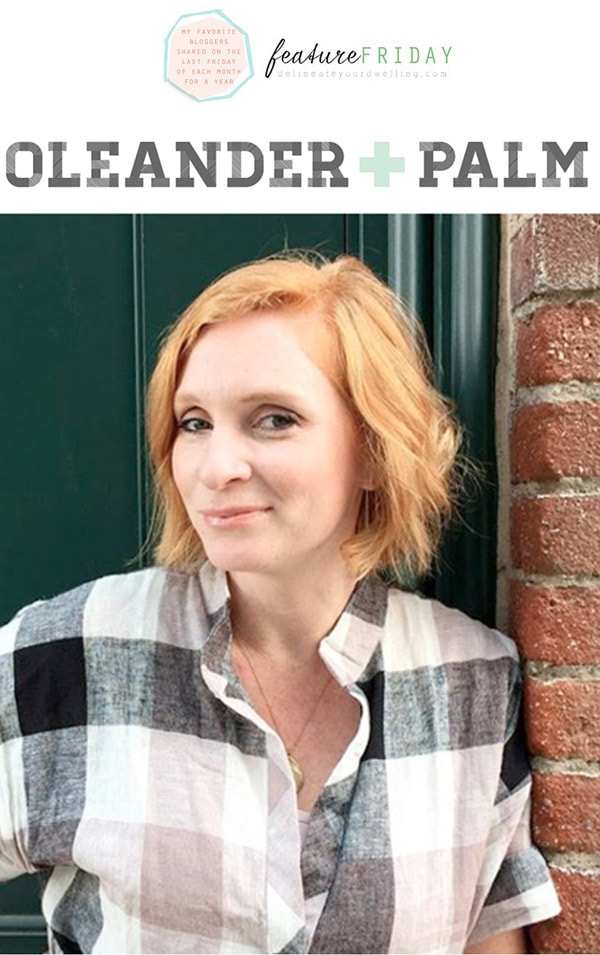 I asked Jeran eight simple questions.
(please pin from the original source)
1. Where did you grow up and where do you live now?

I was born in Canada, but I grew up in Papua New Guinea. We moved there when I was in the 2nd grade and I lived there till I graduated from High School. Now we live in California. Our family has lived overseas a couple times. We've lived in Papua New Guinea and Yemen, but California always calls us back.
Metallic Dipped Taper Candles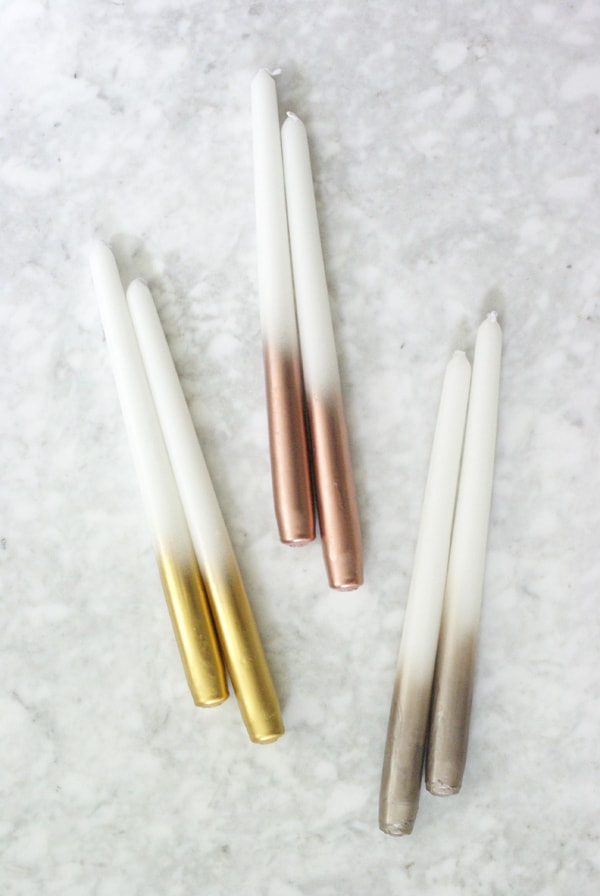 2. How would you describe your personal aesthetic?
Hmmmm, that's tough to define. I would say my style reflects my love of modern shapes, vintage finds and global treasures. I love natural, earthy tones and lots of texture.
DIY Yarn Art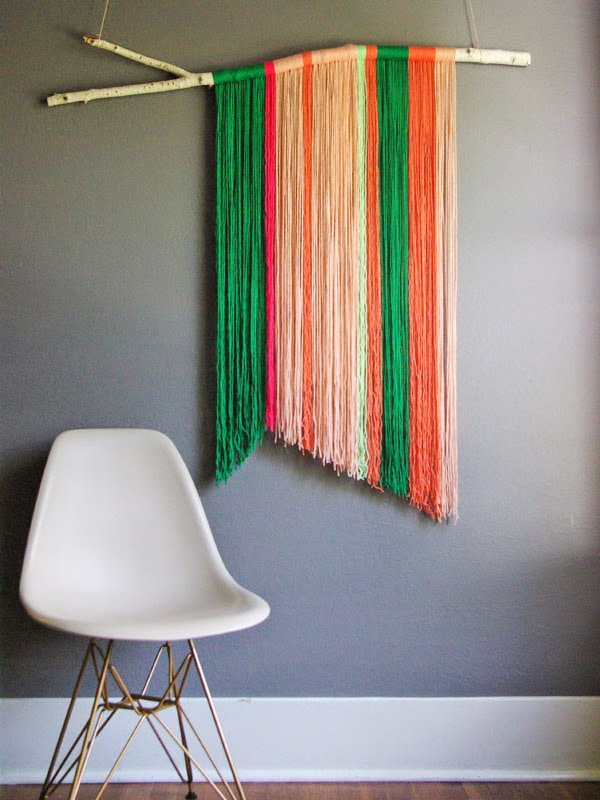 3. If you could move into a home decor store which would it be?
I'd probably have to say West Elm. I love their natural fibers, subtle patterns, midcentury shapes and quirky vintage inspired decor pieces.
Girl's Shared Bedroom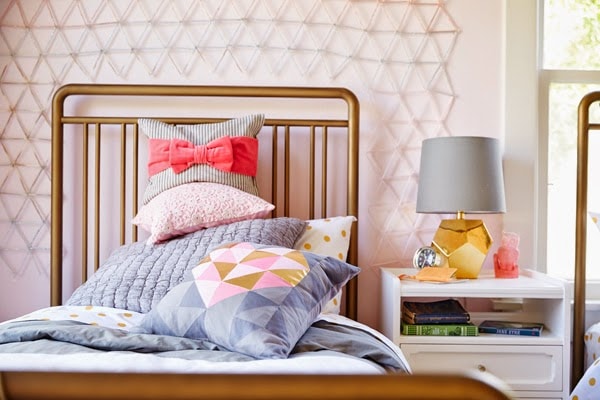 4. Do you have "go-to" colors? If so, what are they?
Green and Grey! As a red head, I was raised with a love of the color green. Grey is my go-to neutral, it's in every room of my home. Oh and I'm a huge fan of graphic, bold black and white.
Marbled Christmas Tree Ornaments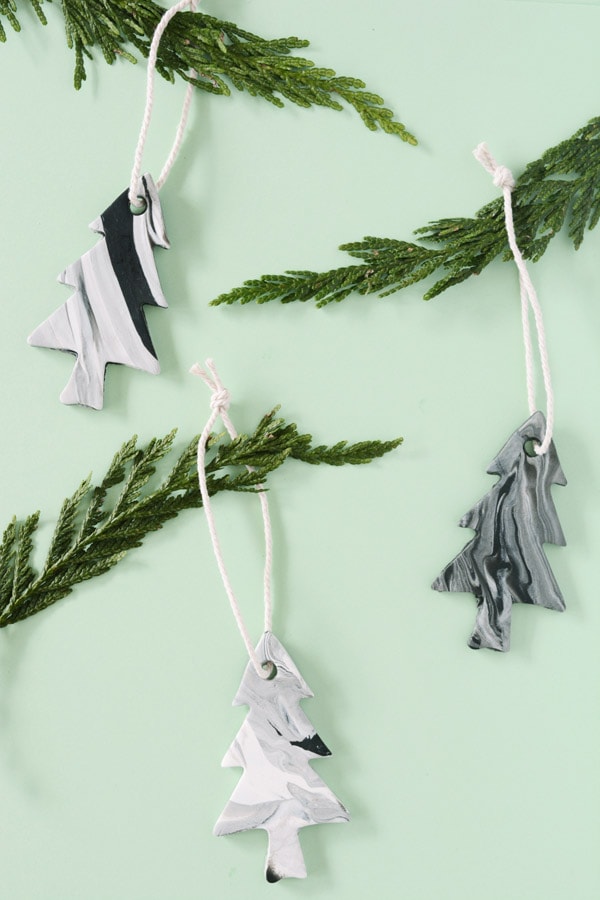 5. Do you always DIY or is buying sometimes better?
For me, it comes down to budget, so I DIY a lot!!! But, I also love to thrift. There's some really great junk out there and it doesn't have to cost a fortune. I love that DIYing and thrifting gives my home a unique look.
Giant Geometric Wall Heart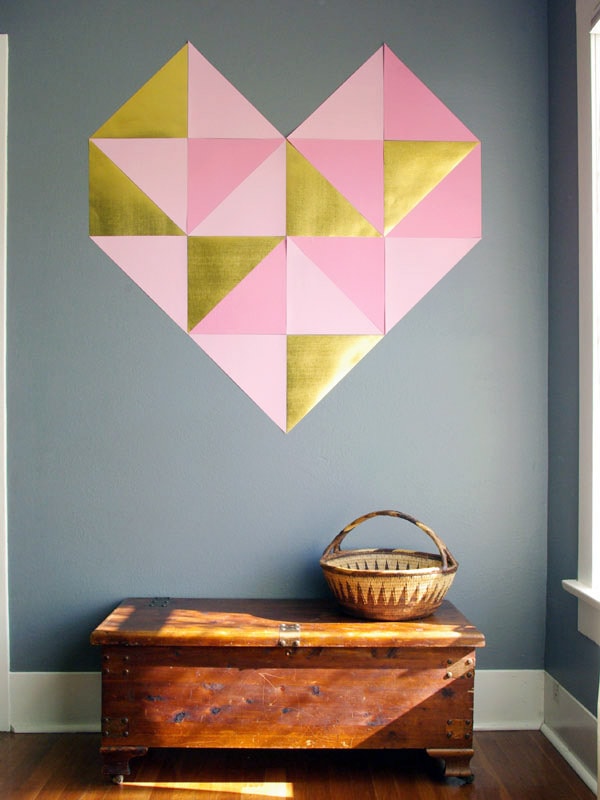 6. What is one of your favorite projects? Please share a little bit about it.
I've a got a couple faves. This room is one of my favorites because I was given total creative freedom. I also loved styling and photographing these fresh fruit pieces. I guess I love to be pushed creatively.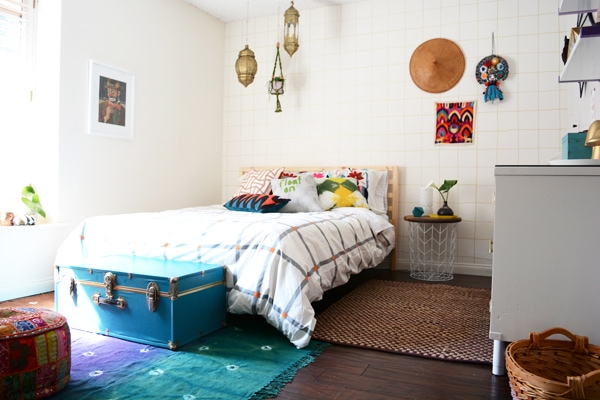 7. Which is your favorite social media platform and why?
INSTAGRAM!!!! I'm such a visual person. I love being able to flip through images. I also love playing with composition and defining my style on this platform.
Instagram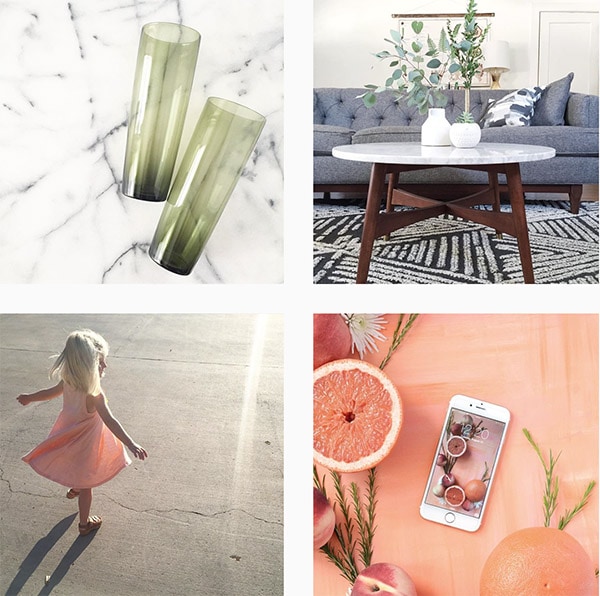 8. Is blogging your profession or just a hobby?
It's my full-time job. Ha, I don't have time for hobbies, I'm too busy making things for the blog. It's a pretty great job to have.
Fresh Fruit Art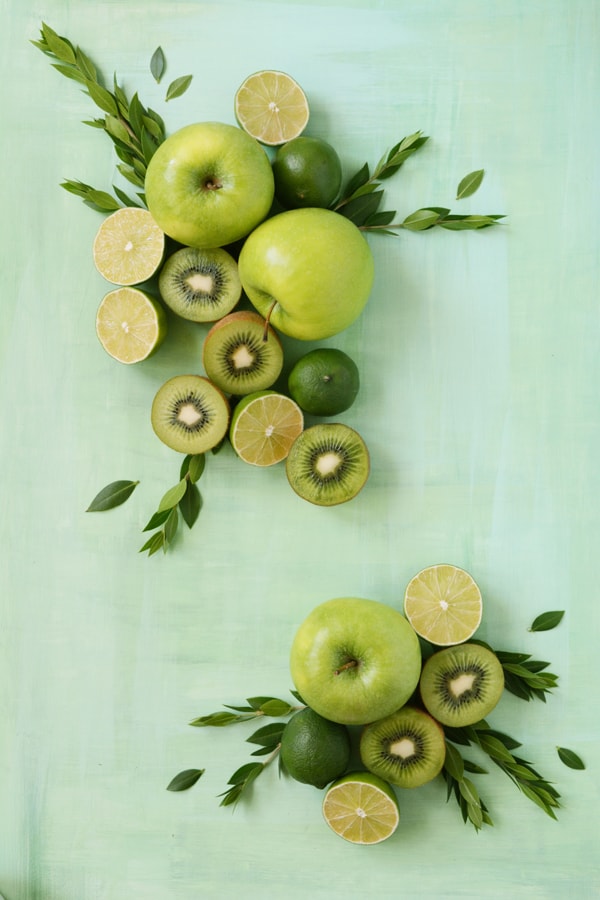 Interested in seeing all of the 2015 Friday Features? Check them out here!