Christmas Cookie Party Table
INSIDE : Learn how to setup and host a fun Christmas Cookie Party Table event with friends and family this holiday season!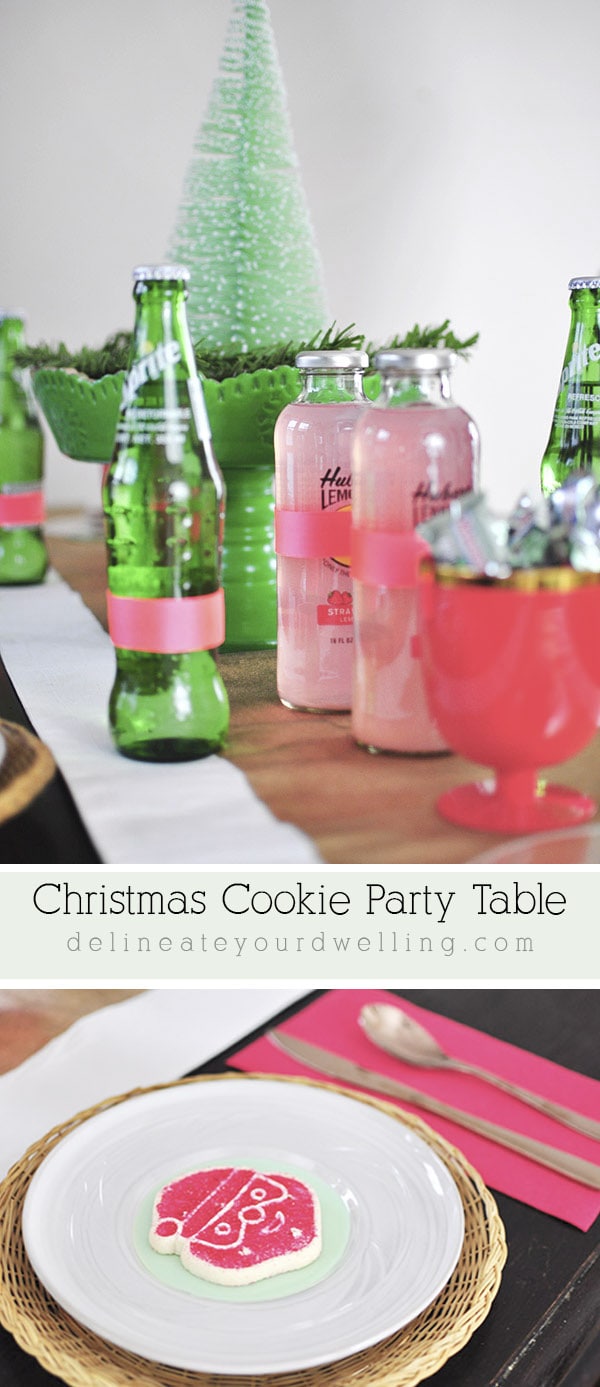 Welcome, if you are here from Angela's blog, Blue I Style! I have teamed up with some of my favorite ladies to share a look at our Christmas tables! I worked very hard this year to simplify Christmas in our home. So although most of this season I have had only a fruit bowl sitting out, I was excited to share my table for a special occasion, a colorful Christmas Cookie Party!
Shopping your own home for the holidays:
I love hosting gatherings and events with friends. One of my favorite things about it is crafting my table and shopping my own home for most of the items. For this cookie party, I wanted to stay with the bright bold colors I've been using this year (Felt Ornaments, Felt Tree + Glitter Bottle Brush Trees) but keep everything else fairly simple and let the food bring most of the color.
I bought Strawberry Lemonade and Sprite and set them out as part of the table decor. I think they add quite a bit of interest to the table, as well as being functional. By adding a simple pink ribbon to each drink, it helped unify the color palette.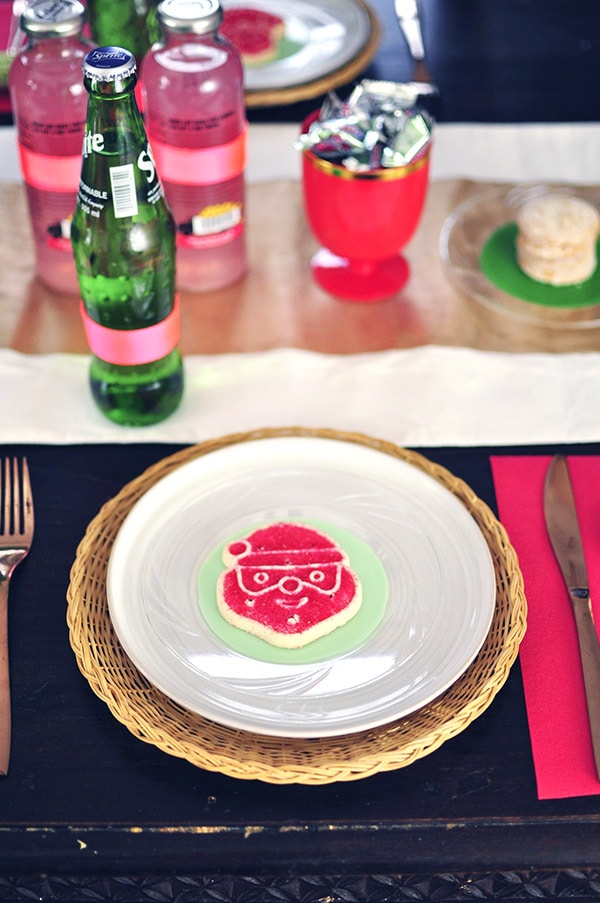 I added some faux greenery to a cake stand and put Gingersnap cookies in them. Then, I placed a Mint Green Bottlebrush Tree from Target to act as my main centerpiece of the table. Again, I combined design and function and it became a focal point instead of just a dish of cookies sitting out.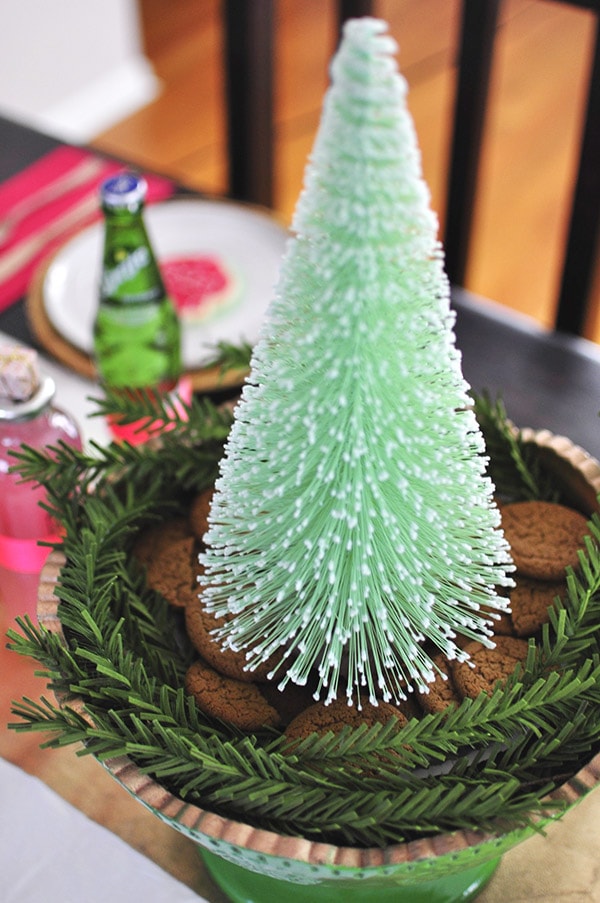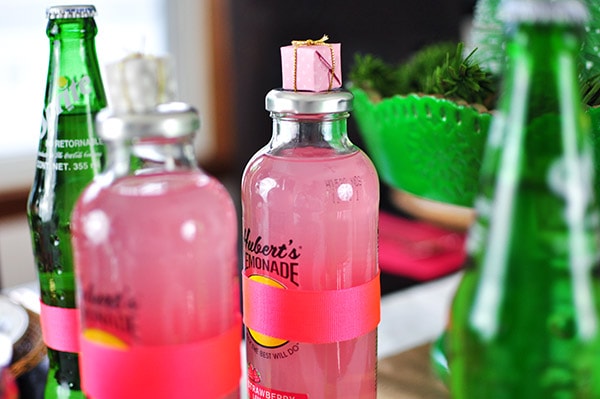 Painting Plastic Plates:
A trick I've done before here, is painting the bottom of clear plastic plates. I love this simple DIY for many reasons! You can add a pop of color in unexpected places and it's completely safe to still eat on, since the paint is on the underside of the plate. Plus, I'm all for quick projects and painting the bottom of the plates took me maybe 30 minutes total.
It's hard to tell from this picture, but I then placed my plastic plate overtop a regular dish, but you could easily just use the plastic plate as I did for Thanksgiving last year.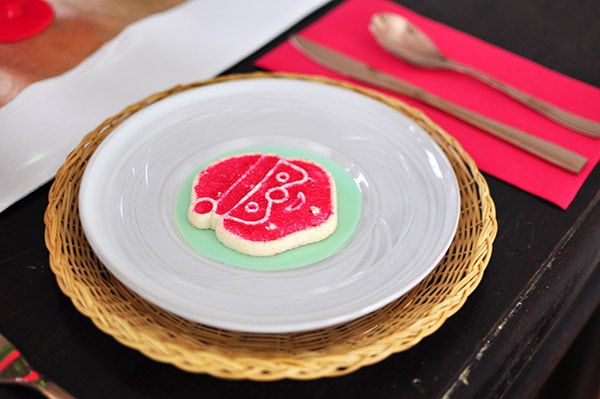 Did you see when I shared my Christmas Present Drink Stirs? Well, I made a few extra because who doesn't love miniature presents! These little presents were just a fun touch to each plate setting.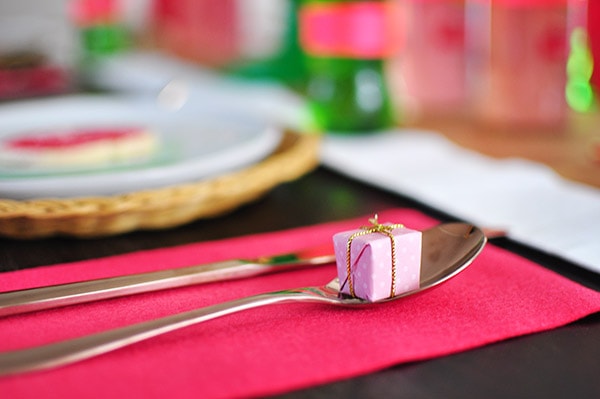 Did I mention this cake stand was previously a dull cream color? Don't be afraid to paint and add color to items you already own. Things in my house often go through many shades of color throughout their life, nothing is safe from my spray painting fingers! Please note: take caution to not paint anything that touches food. I only painted the outside of this cake stand.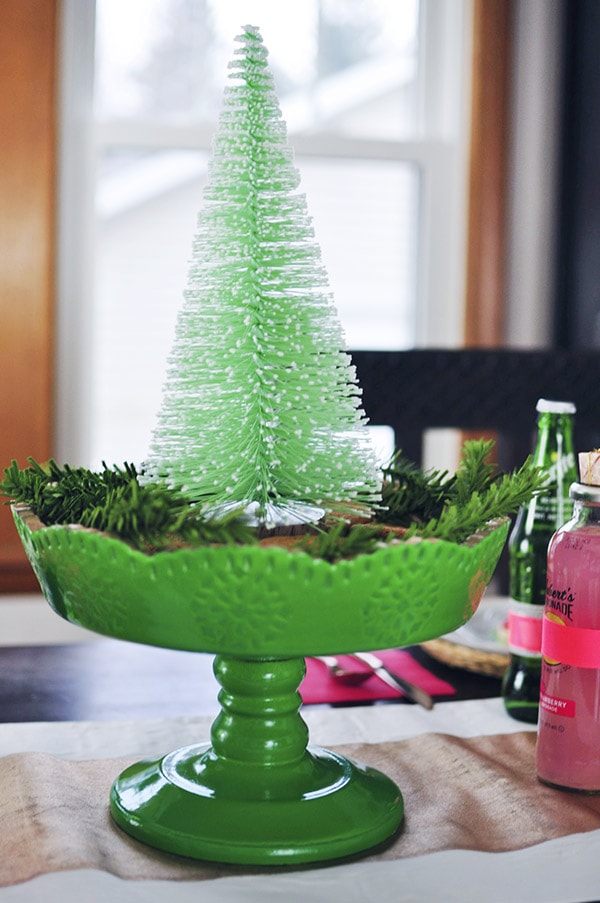 Another example of my plate painting love… and those Lemon Snowball cookies, oh heavens they were tasty!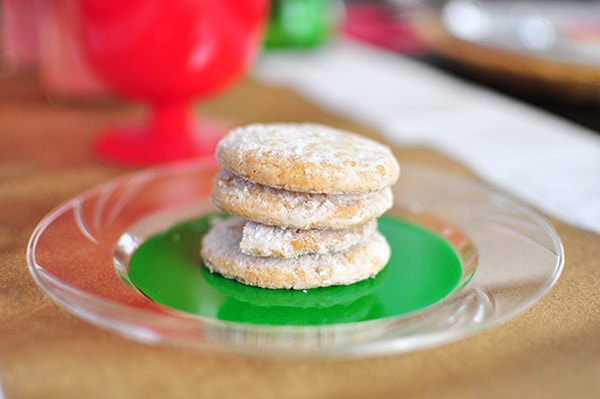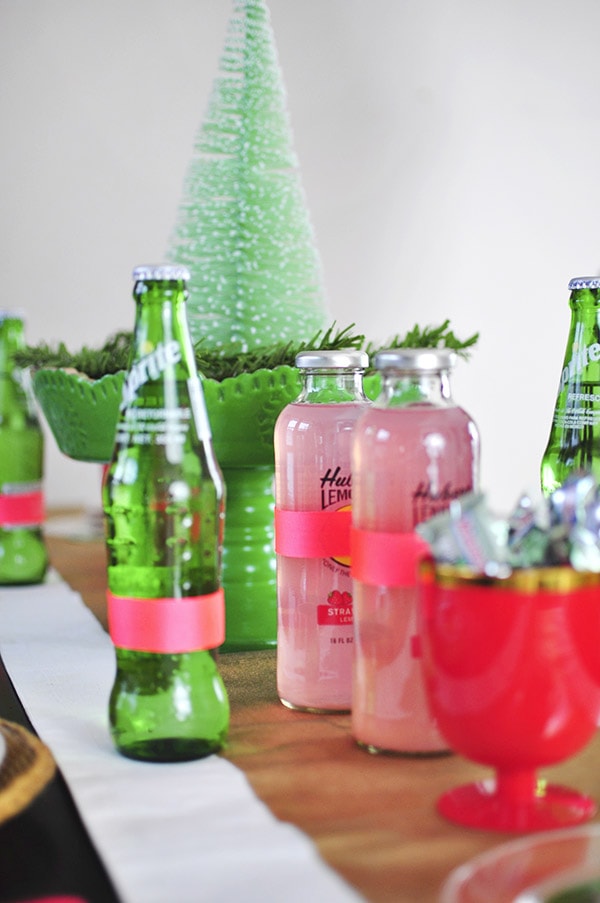 Thank you again for stopping by today! Even if you don't go big color bold at Christmas, hopefully I've inspired you to take a second look around your home to see how you can use items in new ways as decor.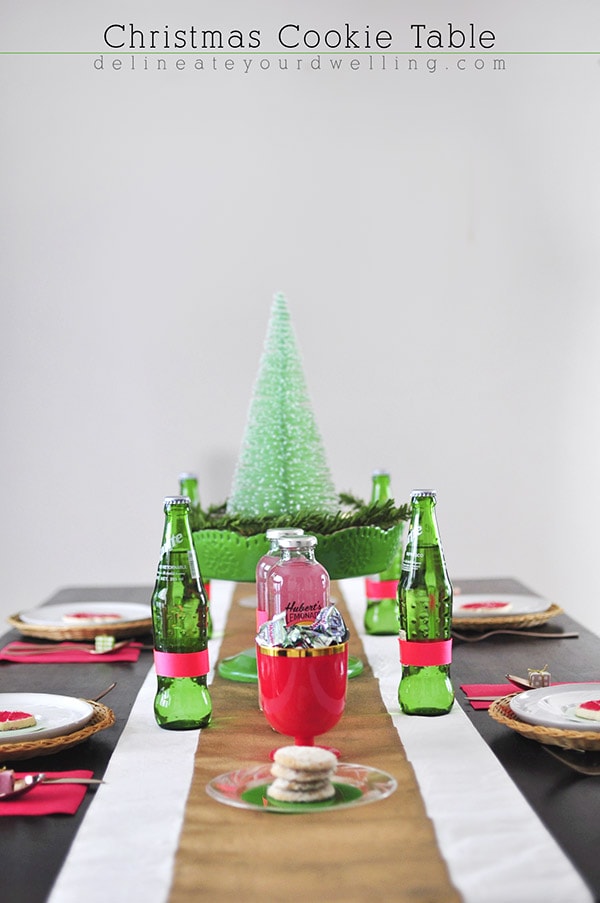 I also love adding color to the walls with Watercolor Christmas garlands!
If you'd like to see previous tablescapes I created….
Simple Merry Christmas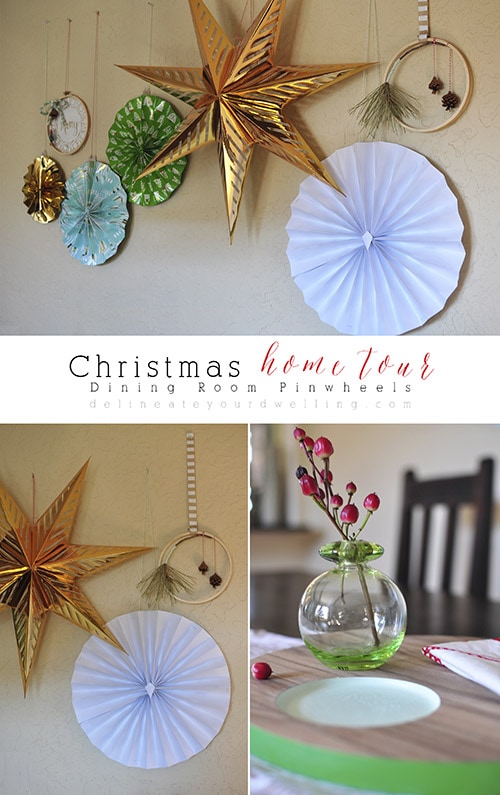 Holiday Gathering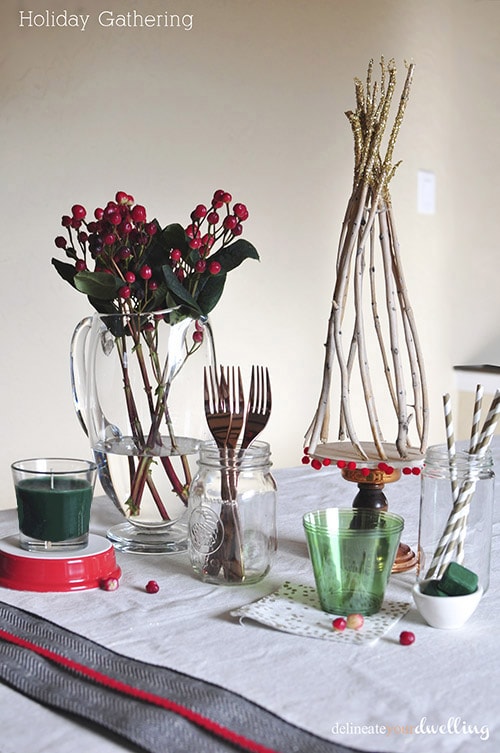 Be sure to hop over to the next blogger on the list, my sweet friend, Haeley's at Design Improvised. If I know her at all, her home and table will be stunning.

SaveSaveSaveSave