INSIDE : Learn how to easily create gorgeous DIY Two toned Glitter Candle Holders to set out in your home.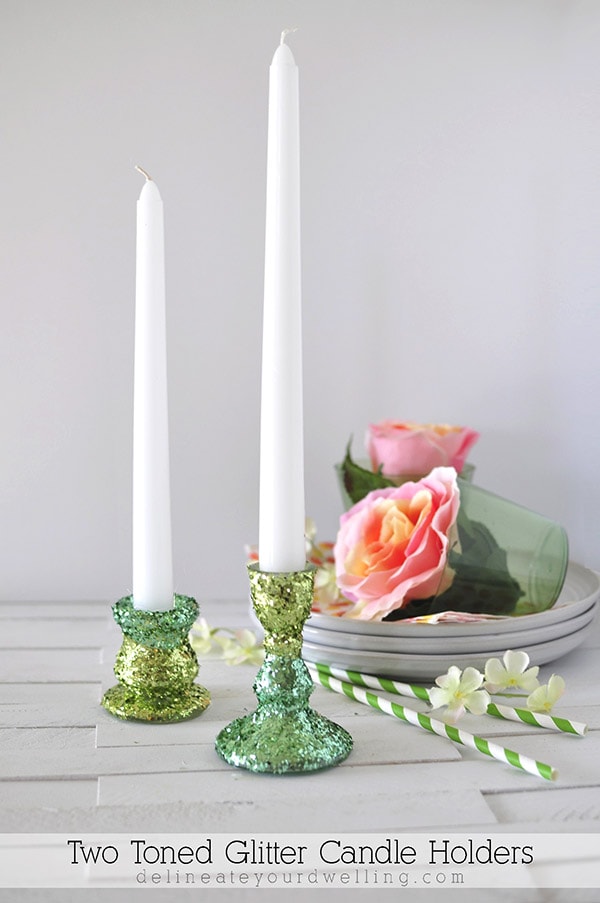 Glitter. Lovely green glitter. I have a green obsession anyway and then when I saw that Martha Stewart has every shade of green glitter known to man kind, I knew I had to craft with it.
Today I am sharing these super simple DIY Two toned Glitter Candle Holders for my fourth 12 Months of Martha project. These would be perfect to dress up your table for any occasion but I plan to set mine out for a little Mother's Day brunch.
This post contains affiliate links. See my full disclosure.
What supplies do I need to make glitter candles?
Martha Stewart Vintage Leaf Glitter

Paint Brush
Glass Candle Holders (from Dollar Store)
Martha Stewart Decoupage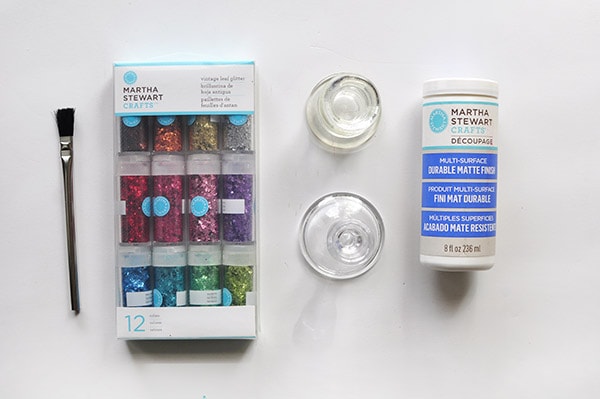 Looking for more creative Martha Stewart projects? Check out the 20+ crafts I've made using her amazing supplies!
How to make glitter candles:
My steps were so simple for this project. I first applied a generous coat of Martha Stewart Decoupage
on the top half of my glass candle holder. Then, I heavily sprinkled the light green glitter
(make sure to do this over a paper plate or shoebox to catch all the fly away glitter!).
Repeat the same process with the bottom half of the candle holder and this time apply the darker green glitter.


I used the same process for the other candle holder but flipped the colors from top to bottom.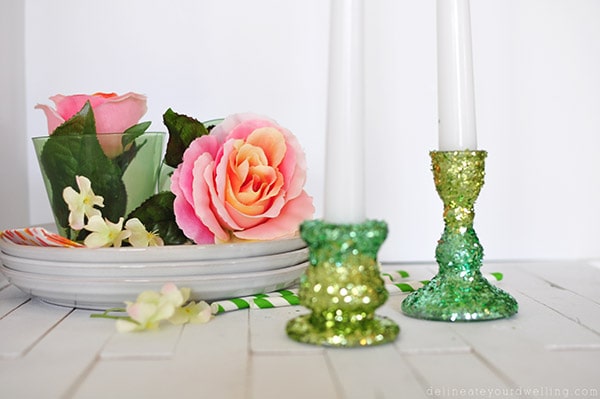 I really love how these turned out. They do shed some glitter so if you are planning some high use for these beauties, it would be worth maybe spraying with a clear top coat spray.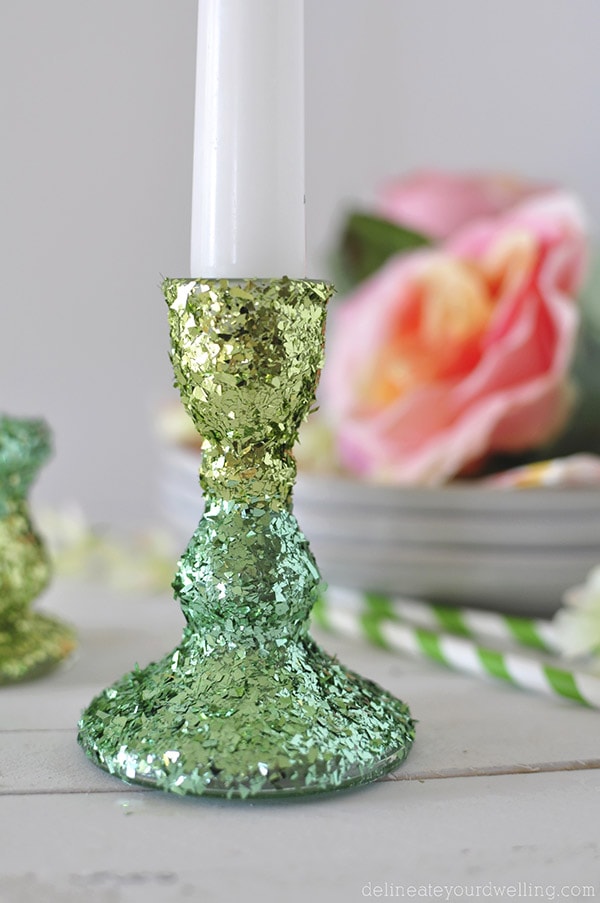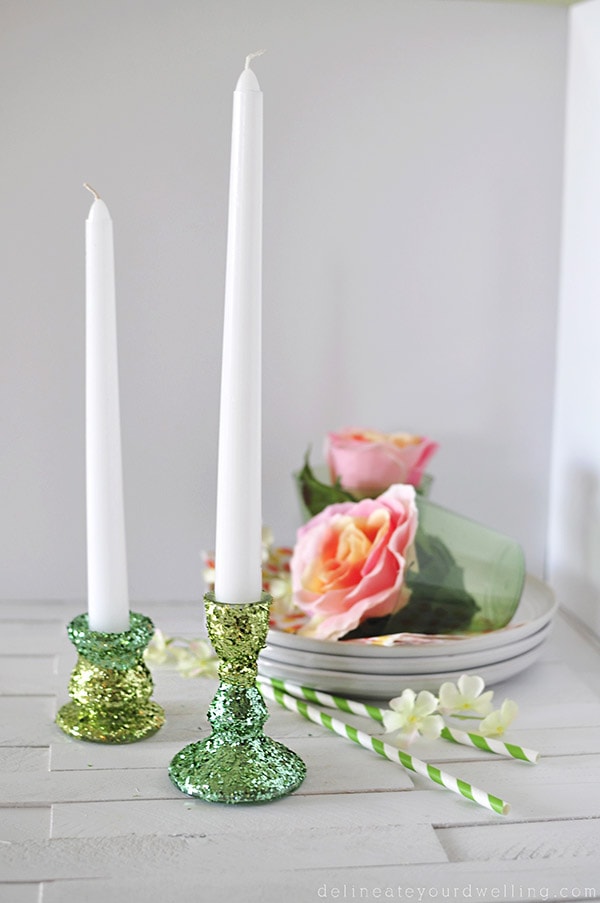 A few bright and cheerful flowers and these simple but colorful candle holders and you have a perfect brunch table setting.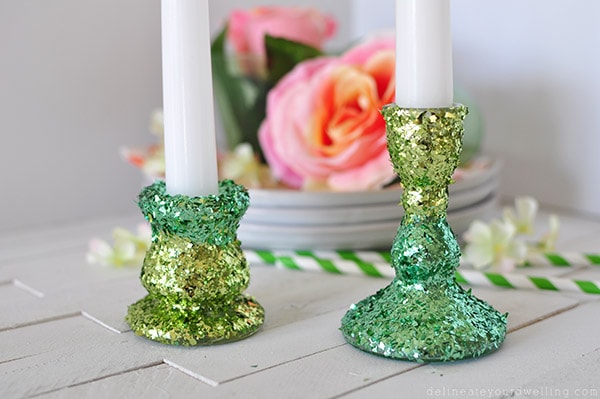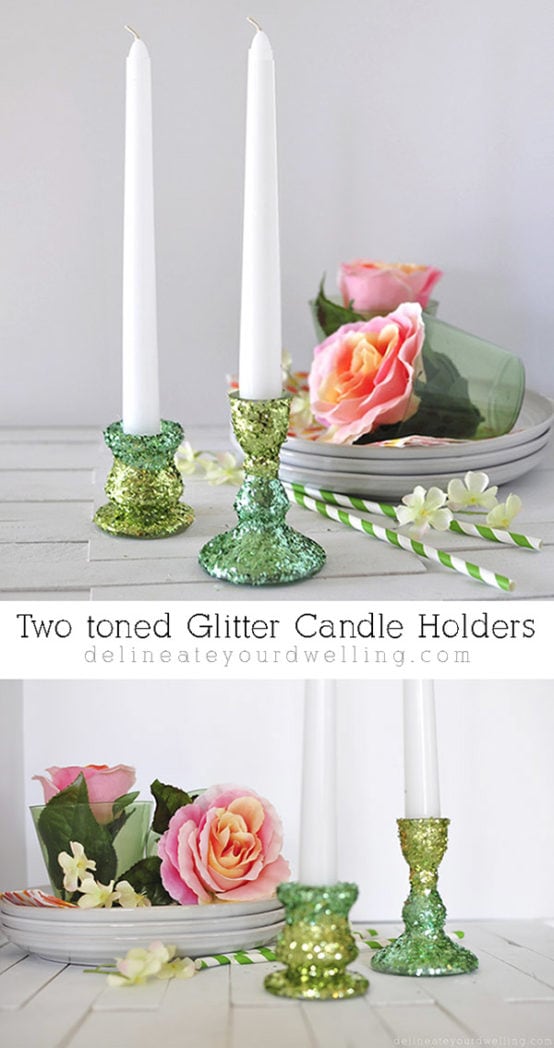 After church we will a small Mother's Day brunch. I'll probably enjoy a little solo time maybe reading a book in the backyard, maybe a family walk and then the hubs always cooks my dinner of choice. What are your plans for Mother's Day?
You can see my other 12 Months of Martha projects here!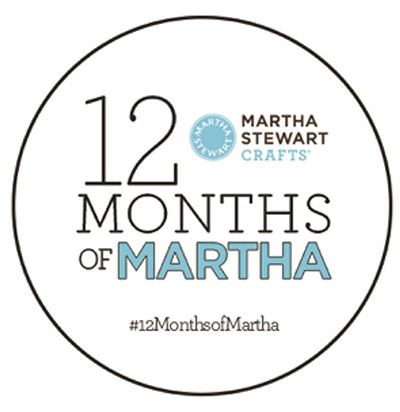 SaveSave