INSIDE : Learn how to create a DIY Button Display Holder to contain and show off all your fun flair pins!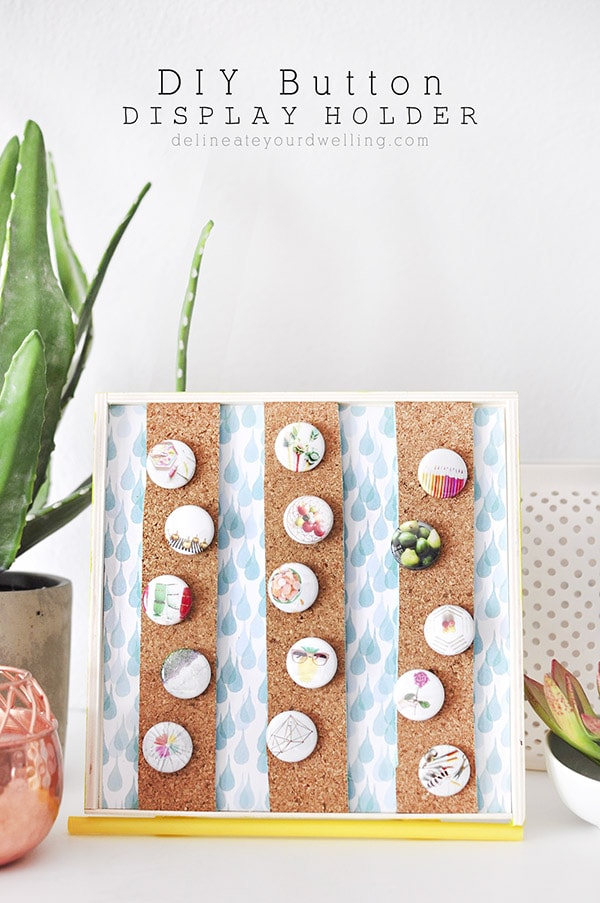 This post may contain affiliate links. See full disclosure here.
This post has been updated since it's original June 2016 date.
1990 called and Buttons, Flair Pins, Patches… they are making their way back on trend like you couldn't imagine! They are fun to collect and wear on your purse, a tote bag or even clothing.
But what happens when you aren't wearing them? They are small enough that they can easily get lost and so they sit typically in a bowl or dish… and then you never see them again. Not anymore! I've partnered today with the raddest company, Social Print Studio to share my easy DIY Button Display Holder.
I have been a huge fan of Social Print Studio since the beginning… back when they were Printstagram. They have the coolest mini print books (we have like 6 of them full of pictures from when my kids were little babes), stickers and magnets. Not to mention tons of cool larger scaled prints. I really love this company and if you sign up for their newsletter or email list, you will be in for a treat. It's a comical treat every time – trust me.
What supplies do you need to make a Pin Display?
RAD Social Print Studio Custom Buttons
Narrow Wooden Tray
Sheet of Cork + Xacto Knife
Paint + Brushes
Scrapbook Paper + Scissors
Glue Gun
Also now available – Paint Palette No. 1 Photography Print of my paint palette pictured below!!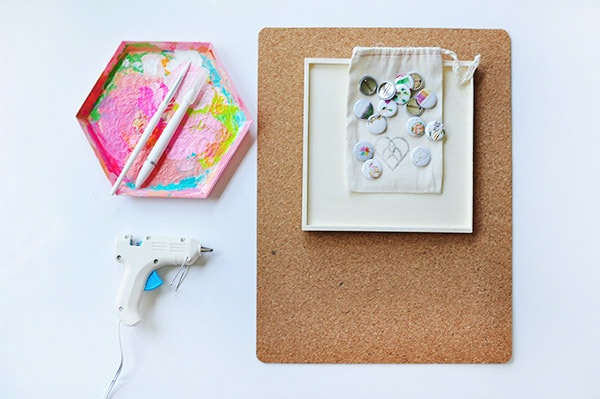 How do I make a Flair Pin Display?
First, measure the inside dimensions of your wooden tray box and cut three strips of cork board accordingly. You can make them strips as wide or narrow as you like.
Then, paint the outside edge of the box a bright fun color. I went with a lime green/yellow color. While the paint is drying, cut a piece of scrapbook paper down to size and glue it inside the box lip.
I painted just the edges of my cork a matching blue color to the scrapbook paper because… I just can't leave things alone and love little details like that.
Last, secure the cork board strips to the inside of your box using a glue gun.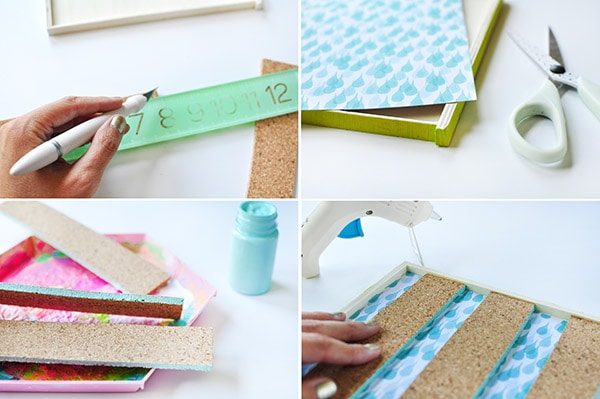 These are just a few of the fun buttons I ordered from Social Print Studio. They turned out so great, I have loved being able to use them!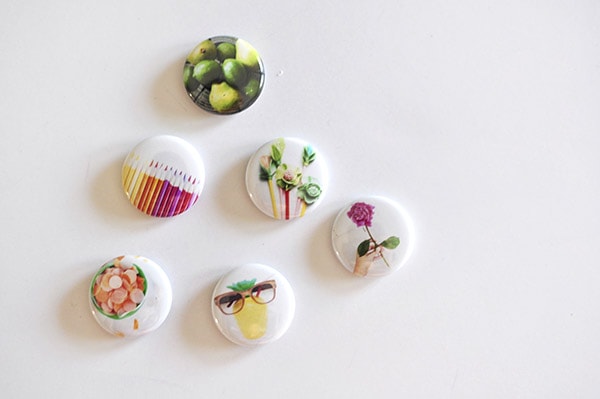 And to secure them onto the cork, you simply open the back of the button and the pin slips right into the cork!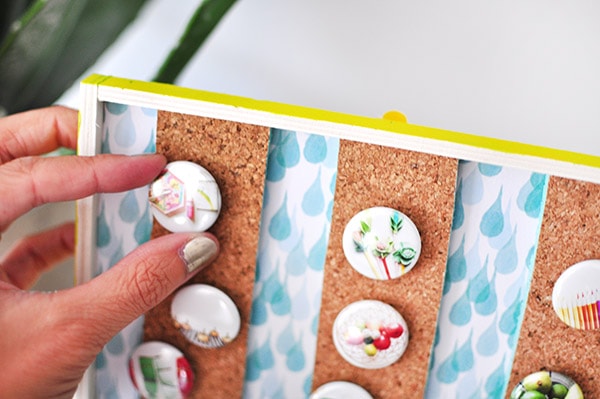 Metal Pin Display Holder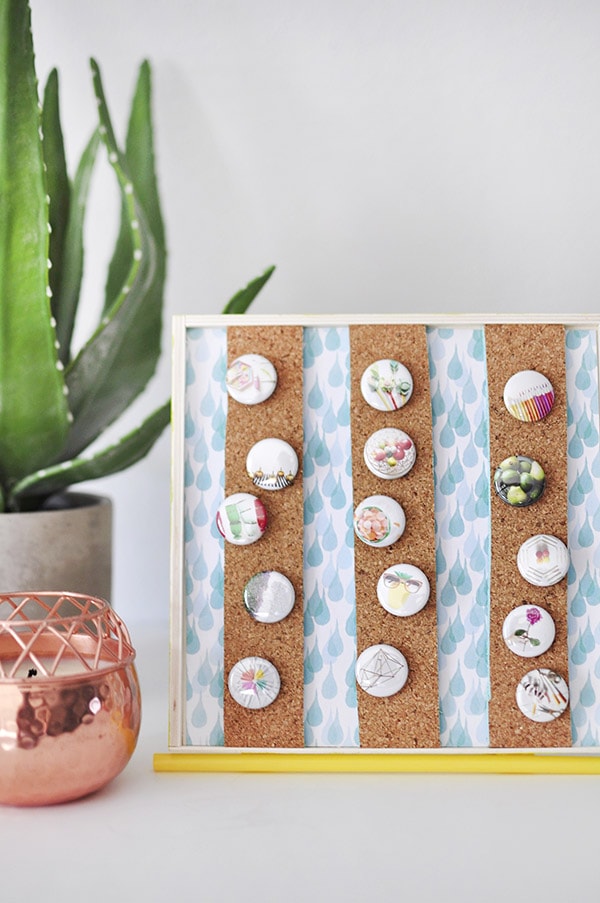 No more losing your buttons when they aren't being used and they are on a colorful display!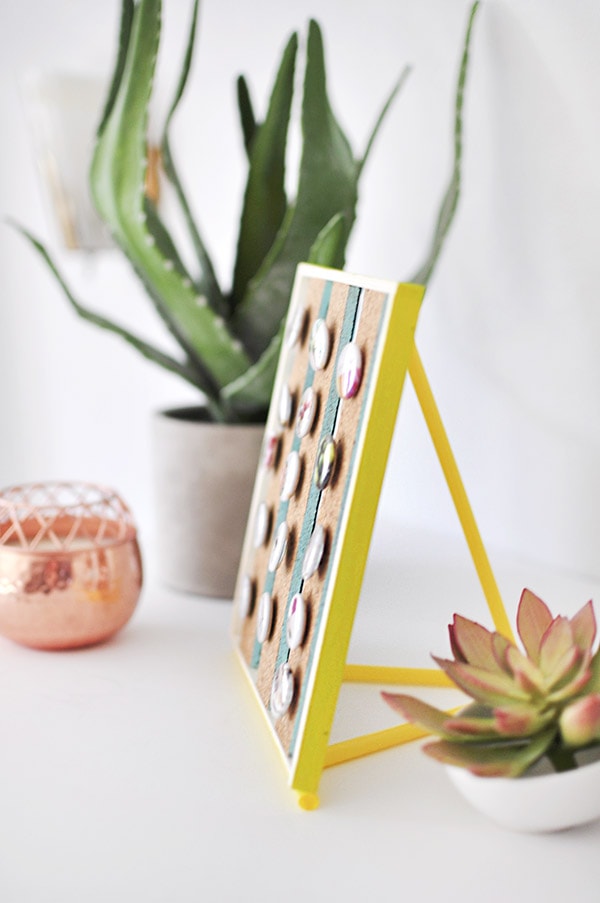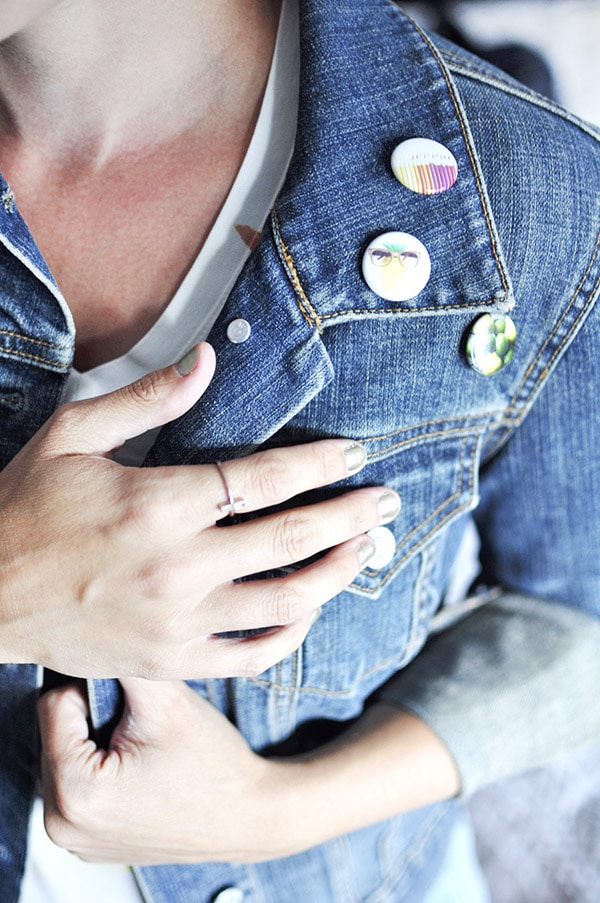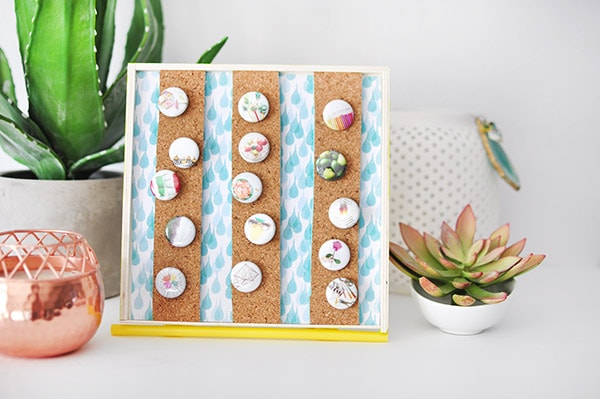 The buttons come in a set of 15 and I ordered simple images from my Instagram, but how fun would it be to order your family's faces or special vacation pictures! The options are endless!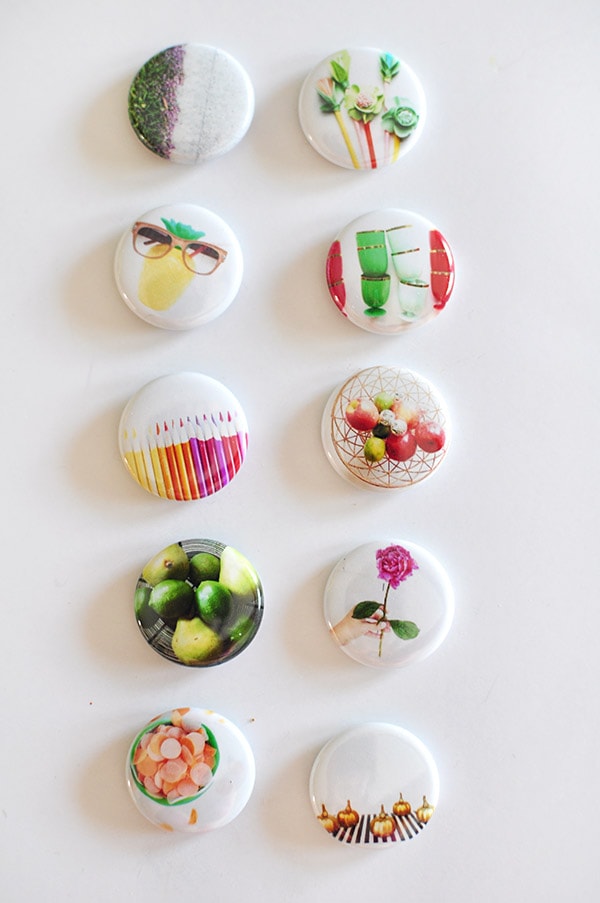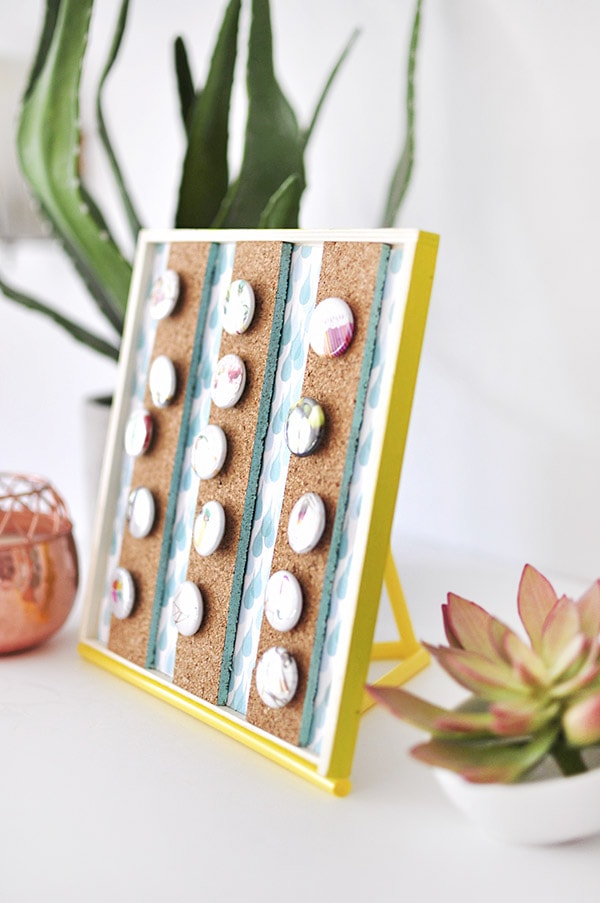 This post was in collaboration with Social Print Studio.
They provided product, but all opinions were 100% mine. Believe me, they are super rad.SaveSaveSaveSave