INSIDE : Learn how to make custom DIY Clothes Pin Dolls. A special custom present for a new baby or even adoption. The perfect baby shower gift idea.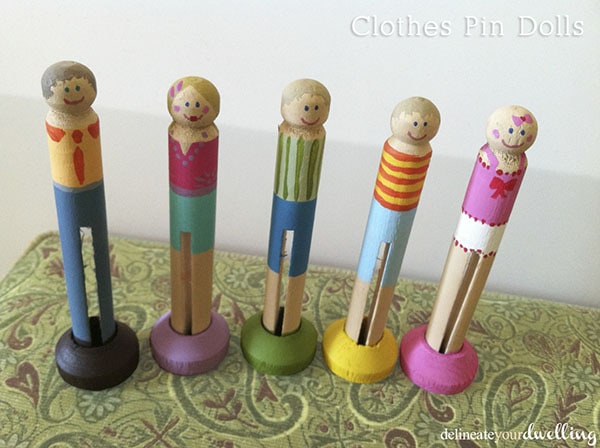 A little over a year ago, one of my dear friend was having baby number three (her first girl). I was trying to come up with something different and fun for her baby shower gift. I knew she would get oodles of girly clothes but after two other babies, she already had many of the typical "baby" items.
Say hello to my newest crafty love, clothes pin dolls!
After searching Pinterest quite thoroughly, I made my way to our local craft store. There are a million different types of clothes pins, doll rods and stands. They come in about every single shape and size you could imagine! I selected the 3-3/4″ clothes pin sizes.
Then I also bought a package of 1″ doll pin stands that I planned to use as the "feet" for my family of dolls so that they can easily stand up.
Homeward I headed to start creating my special doll family. After grabbing my huge collection of craft paints it was time to start deciding what each family member would look like.
Using craft paint, first I painted everyone in the family a neutral skin tone color. Then, with a
tiny
paintbrush I started to slowly recreate each family member.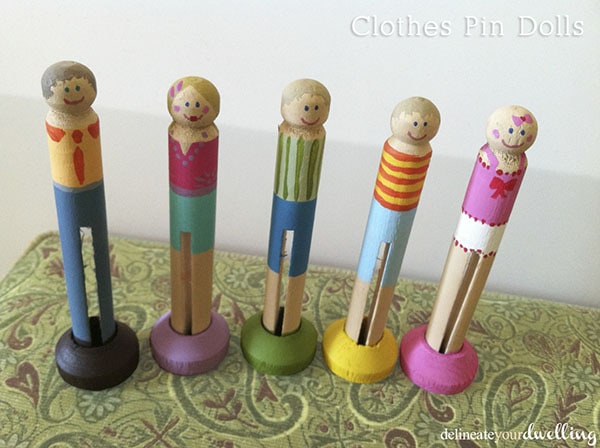 It was fun to see each of them taking shape and then finally seeing a small resemblance once I added their eye color and outfits.
Using an 8.5 x 11 piece of red felt, I then sewed a little home for each of the Marshall family to live in. I also included their painted stands to keep them upright.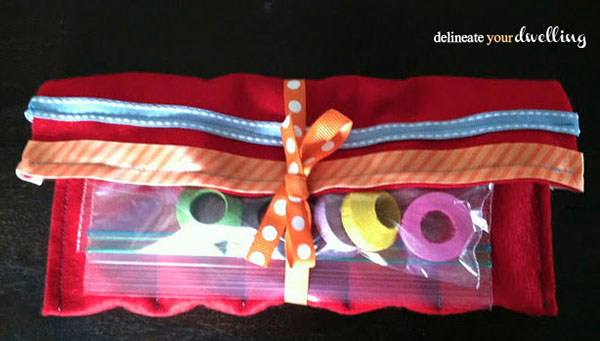 I can't wait to start making these as gifts for everyone I know. Who's with me?!