I recently moved a huge DIY twig sculpture from our Dining Room area to a wall space in our Entry Foyer.  I keep repeating myself, but I'm looking to lighten and brighten our home.  As much as I loved my twig sculpture, I wanted something new, fresh and lighter feeling.  Today I am sharing my new Clipboard Gallery Wall.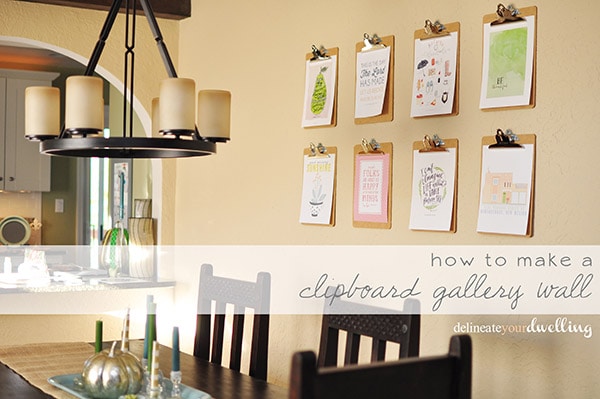 I knew I wanted to incorporate a gallery wall in my home and this seemed like the best location.  But, how would I ever be able to narrow down the prints I would use?  Introduce the
clipboard
gallery wall!
Using a clipboard, I could rotate prints and pictures in and out whenever my little heart so desired.  I was smitten with the idea.  I loaded up the kiddo's and headed to Office Max to buy eight plain clipboards.  At a little under $2 a piece, this was a great inexpensive DIY project.
First, I laid out my basic pattern on the wall with pieces of paper (yes, kiddo #2 did a little coloring on one).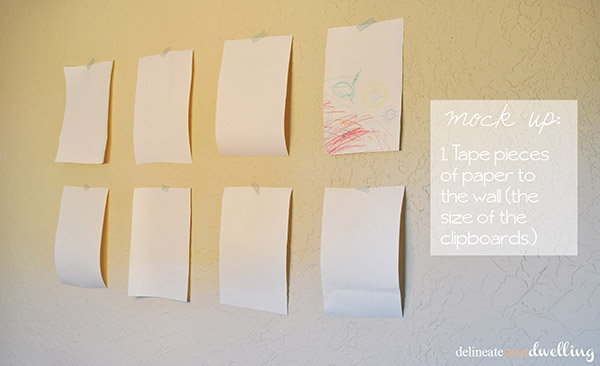 Using a level and a measuring tape, slowly the clipboards made their way onto the wall.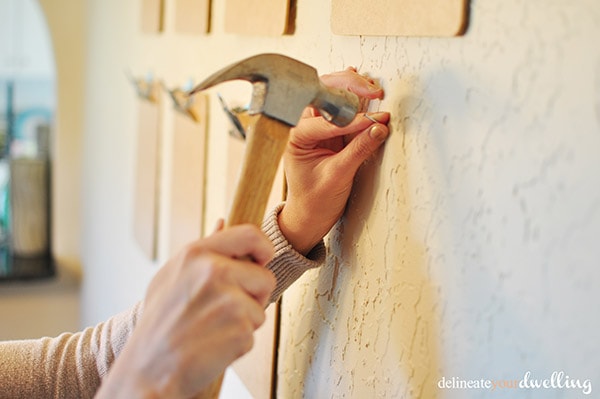 I was so thrilled to see these eight blank canvas' waiting to be filled up with prints.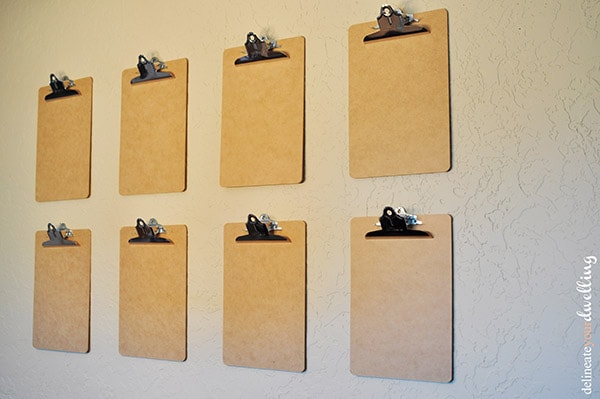 I had printed a few of my own designs at Kinkos and then ordered a few additional ones from my favorite Etsy stores.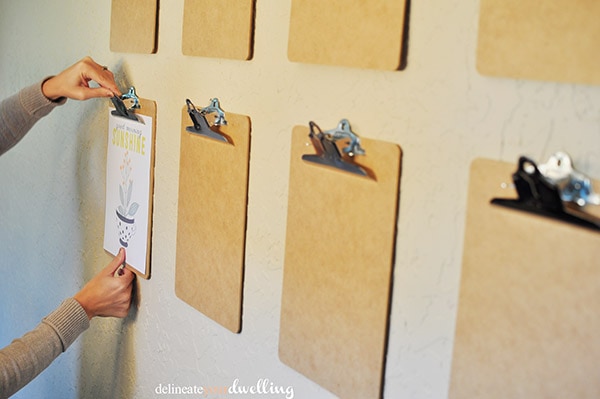 I was like a kid in a candy store as my Etsy prints slowly made their way to my mailbox and then to my wall.  Snail mail at it's finest.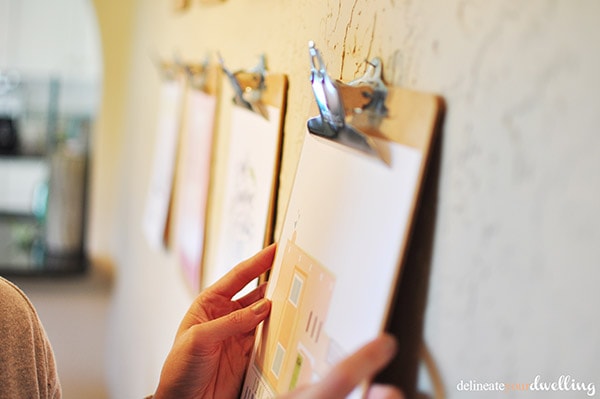 Ah, finally!  They all arrived and I was as happy as a lark.  A wonderful mix of inspirational quotes, hide them in your heart bible verses and fun graphics.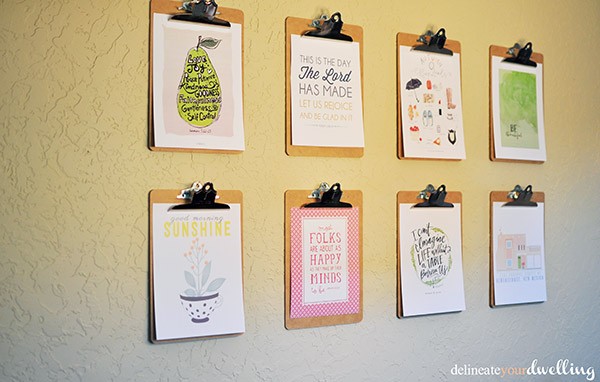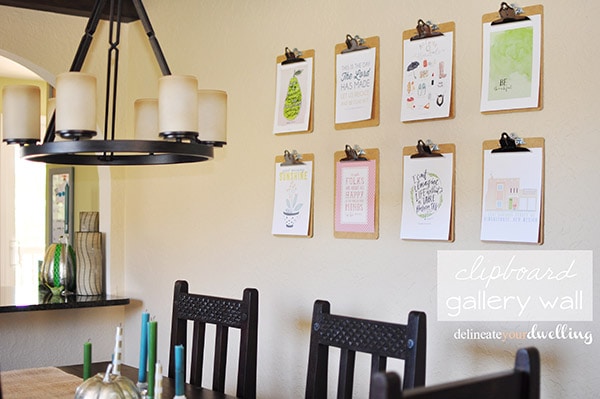 I already am thinking I need a few more clipboards… too many great prints out there!  How many clipboards do you think would fit your space?
{Are you following me on Pinterest? be sure to stop by to keep up to date on all the newest going on!}
SaveSaveSaveSave