INSIDE : Celebrate Cinco De Mayo by creating adorable mason jar Five Layer Dip appetizers to enjoy at your festive holiday celebration!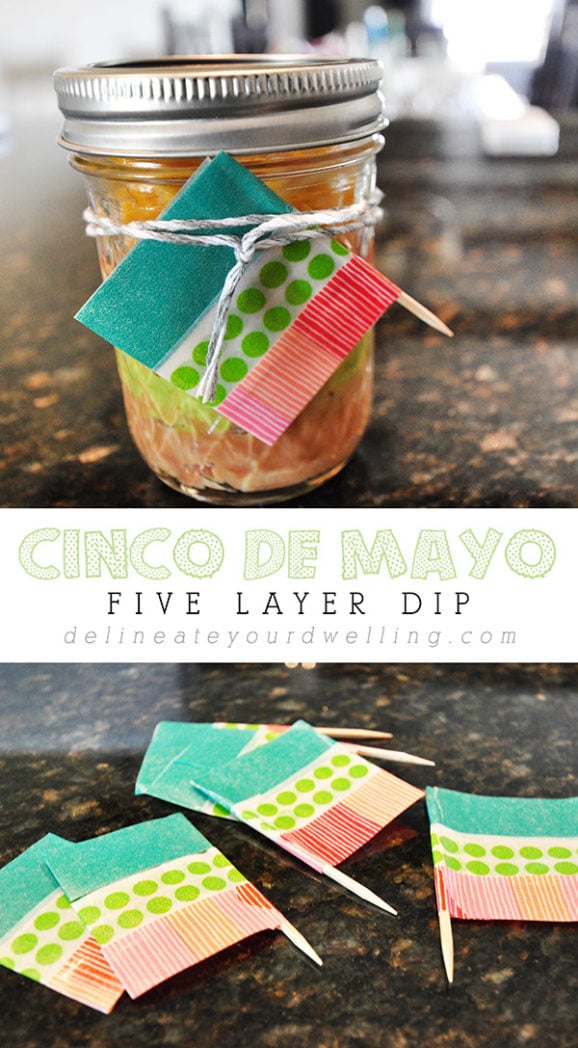 About a year and a half ago, I started a Dinner Club with a group of my girlfriends. It was a great excuse to get out once a month, make tasty food and occasionally get out the fancy table settings we all got as wedding gifts and rarely make use of. The host each month of Dinner Club picks the theme for that month's meal. She provides the entree for all of us and most of the time, the drinks. And this time it is Cinco De Mayo in August!
After the theme is selected for that month's dinner club, the rest of us then communicate on what side dishes or desserts we will all bring following that particular food genre.
I was feeling especially crafty this month and decided to take my Five Layer Dip to the next level with mini mason jars and even washi tape flags!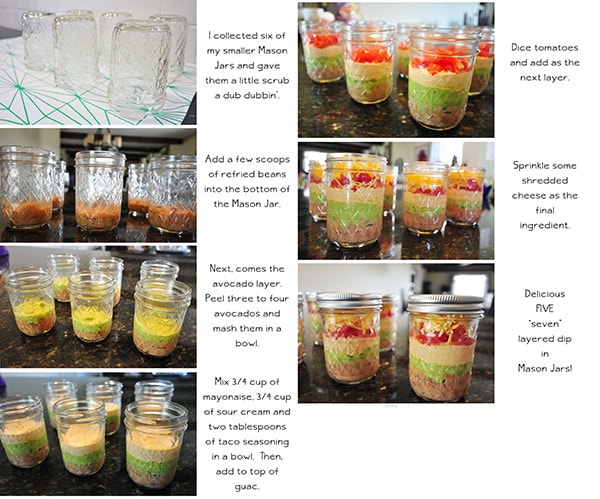 They turned out so cute, right?!! I still felt like they needed one more fun element to really make them festive. So, off to my Washi Tape collection I went!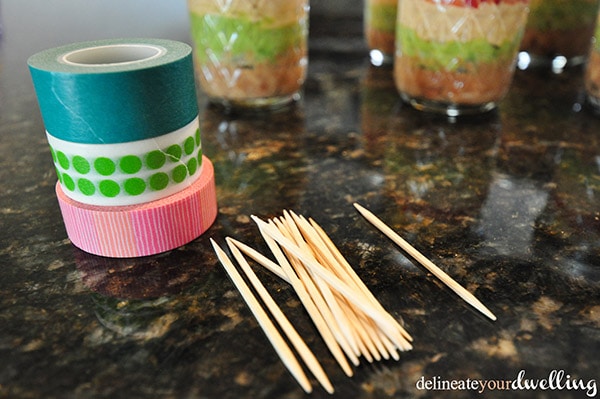 I found these tapes in green, white (with polka dots) and red which I thought rather creatively represented the Mexican flag. Using the toothpicks as the flag poles, I went to town.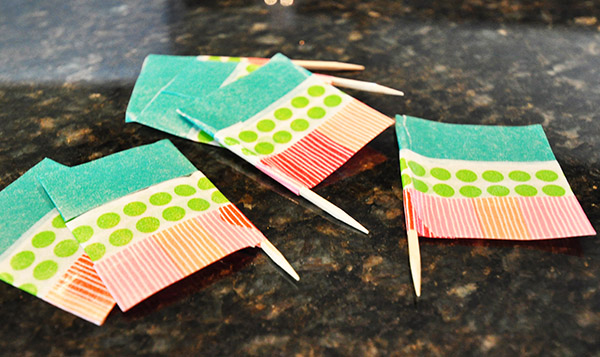 Happy Cinco De Mayo in August, everyone!
Needing some more fiesta fun?
Check out these marbled cups.
What about some homemade Salsa? Yum!
SaveSave
SaveSave