INSIDE : Learn how to install a simple Christmas Clipboard Gallery Wall in your home to display your favorite holiday prints, Christmas cards from friends and family or simple artwork you make!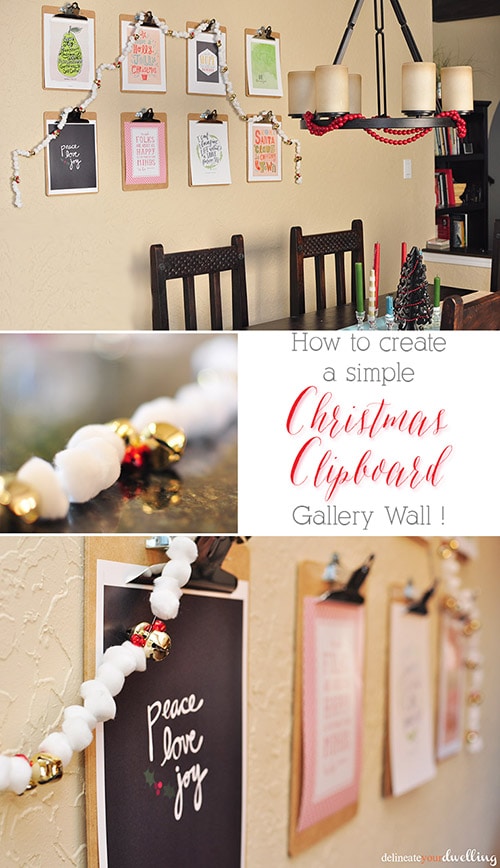 I installed this Clipboard Gallery Wall a few months ago in our dining room and have loved it.
However, with the Christmas season here, I thought it was the perfect opportunity to take full advantage of the ease of switching out the prints for more festive ones. Today I am sharing how I am setting up my Christmas Clipboard Gallery Wall.
I love the pop of color adding in new seasonal prints bring to the room.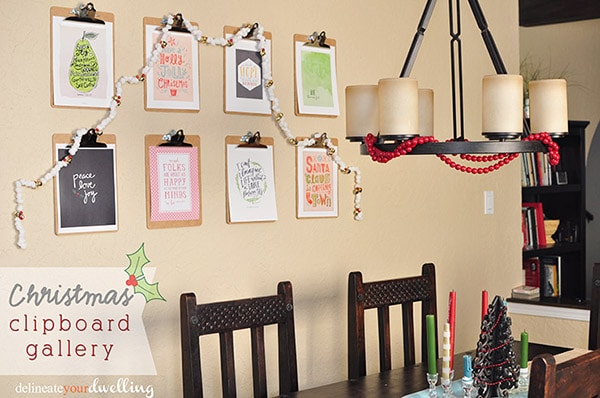 What supplies do you need to hang a Christmas Clipboard Gallery Wall?
8 Clipboards
8 Brass Wall Hangers
8 Prints
Laser level (a regular level will work, as well)
Pencil
Hammer
And I think displaying Christmas cards from friends and family here would be a great idea, too!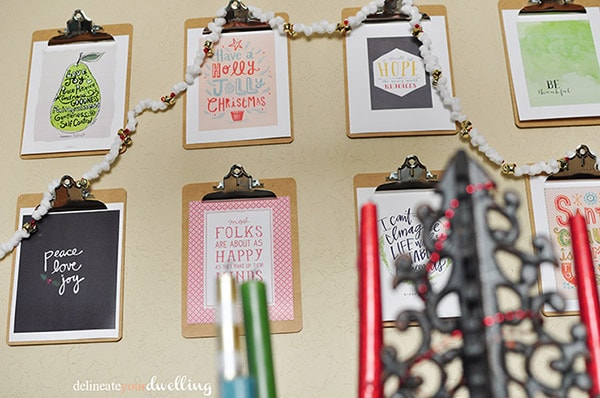 I strung some white poms along with gold and red jingle bells for some festive garland to hand around the prints.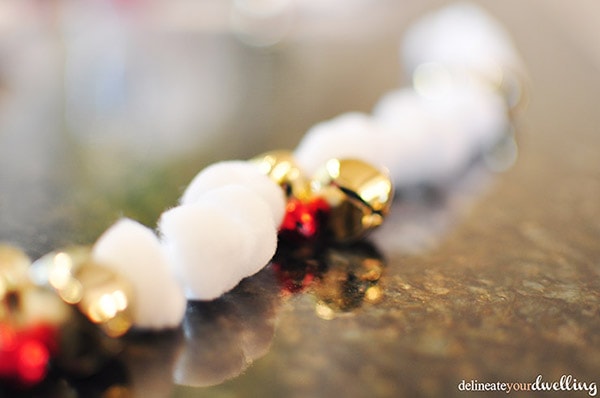 This was a very easy project. I already can't wait for spring so I can switch out the prints again. I might be slightly getting ahead of myself, but I can't help it.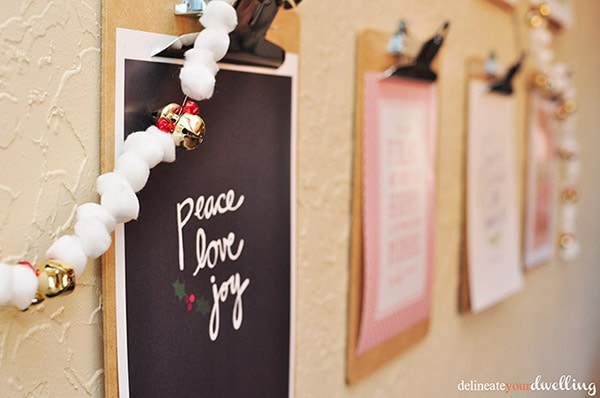 The options are endless with this little wall space and I can't wait to share it with you all each season.
Do you have a clipboard gallery wall? What do you have displayed currently? This would be a great spot to showcase your children's Christmas artwork, too!