INSIDE : Say a huge thank you and learn how to create a fun teacher appreciation gift for the upcoming school year! Give them a fun Make No Mistake About It, Back to School Wreath made from novelty erasers!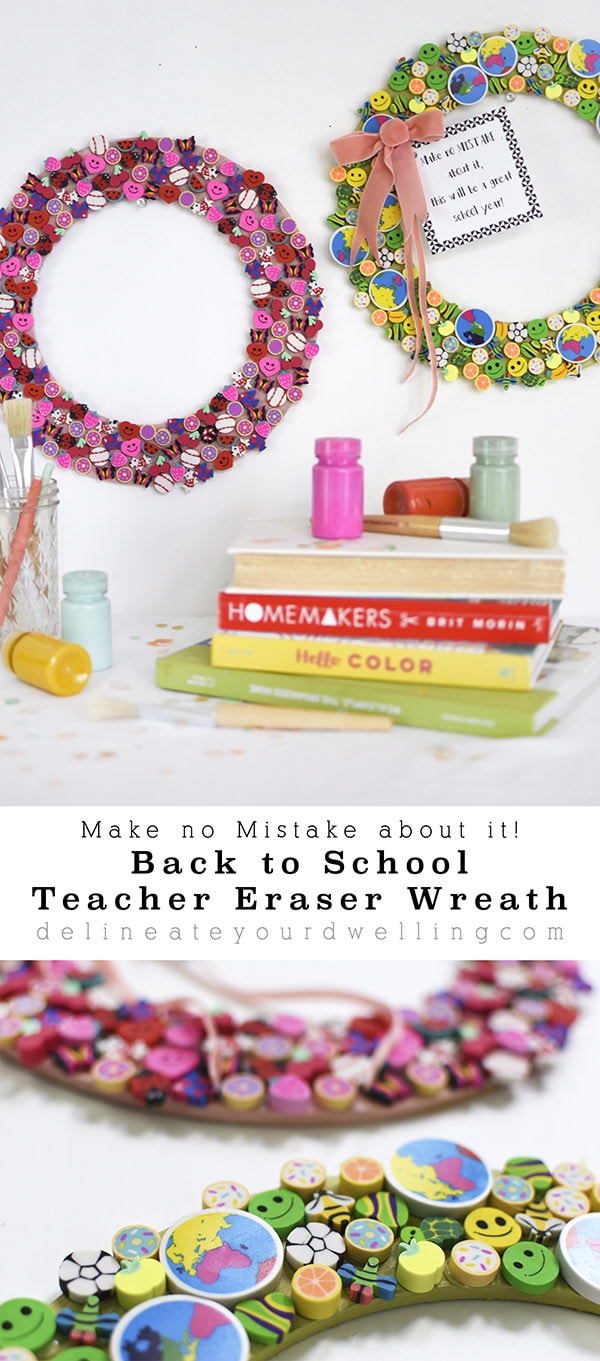 What better way to start the school year off than by sending your sweet little child in to their new classroom with a fun Back to School Wreath teacher appreciation gift!
Today, I am sharing how I turned a slew of adorable novelty erasers in bulk into two colorful Back to School Wreaths that I created for Oriental Trading's FUN365 site.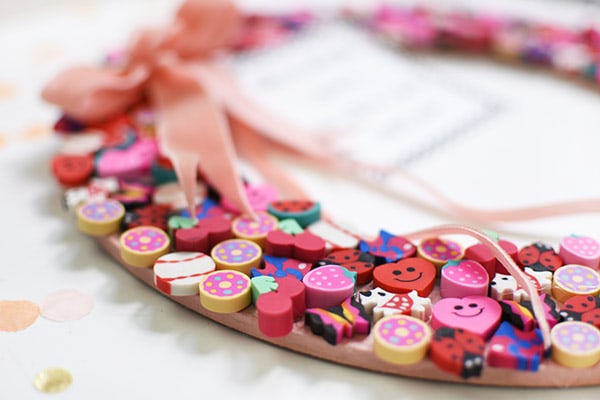 Where can you get all these ADORABLE novelty erasers?
Head straight to Oriental Trading's Fun365 site to see my step by step tutorial post and which bulk novelty erasers I used! They have so many colorful, fun shaped, food shaped, silly style erasers – be prepared to search through all their fun eraser sets.
Looking for some of my other fun Back to School projects? I have a slew of them.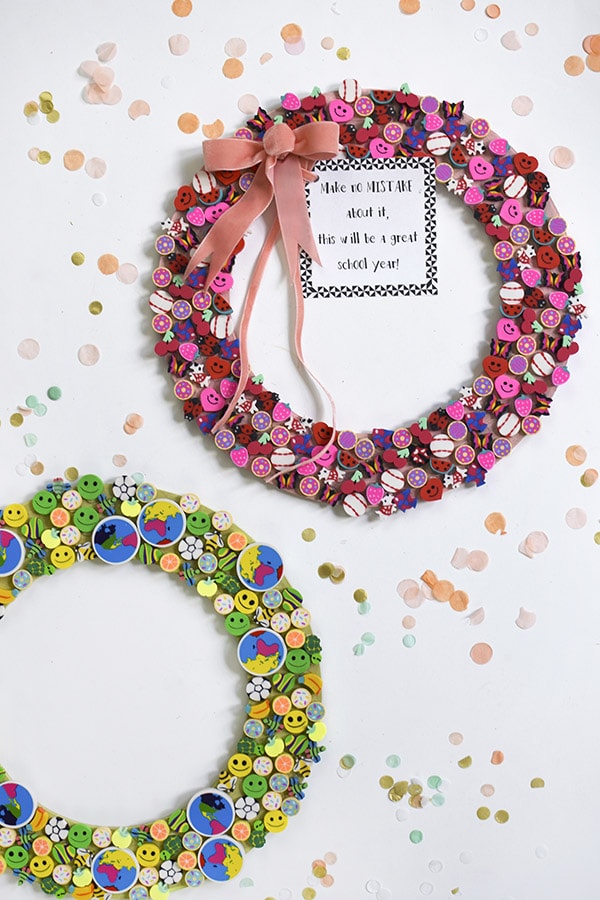 Don't forget to pin this project now and save it for your next big kid crafting session before school starts up again!
Curious to check out all my Oriental Trading projects (there are a ton), you can head over here!