Today I am sharing how to make a quick Wax Monogram print. I have oodles of old book pages sitting around and thought this would be such a fun way to show off our family name in a unique way!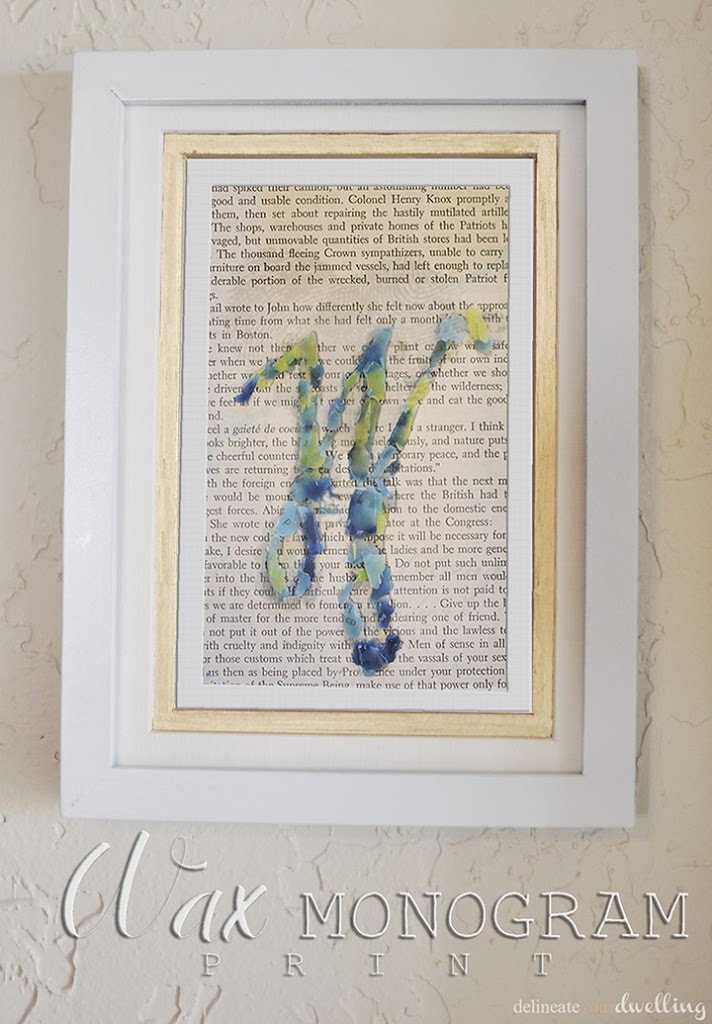 Supplies:
. Candles (I bought a huge package of these mini candles at Goodwill for $1.99)
. A sheet of card stock paper to make your template
. A book page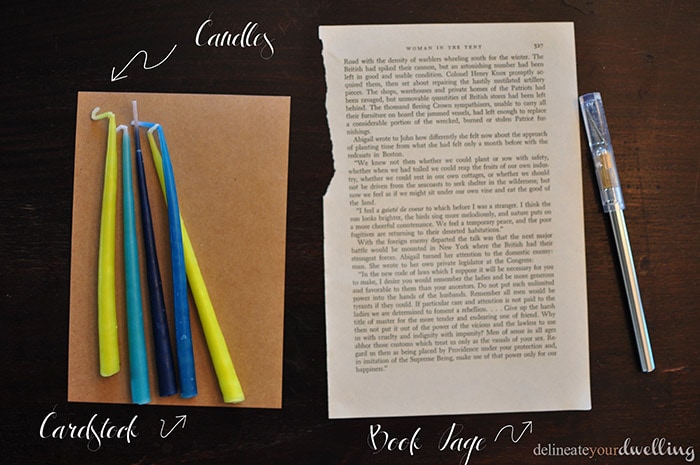 The first step to making this Wax Monogram was sketching out the initial of your choosing. I did a quick google search for "Script W" and found a lovely little W (our last name) that worked for me. I did it free hand and it's not perfect but I knew once I was dripping hot wax on it… it wasn't going to be a "perfection" kind of project.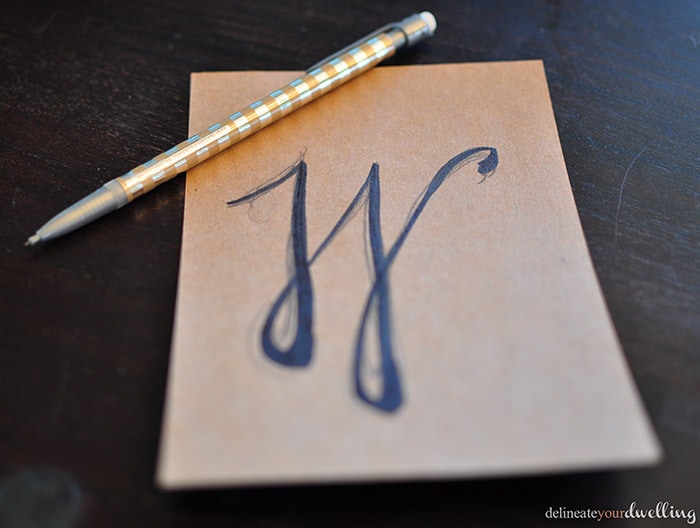 Next, using an X-acto knife, I carefully cut out my letter.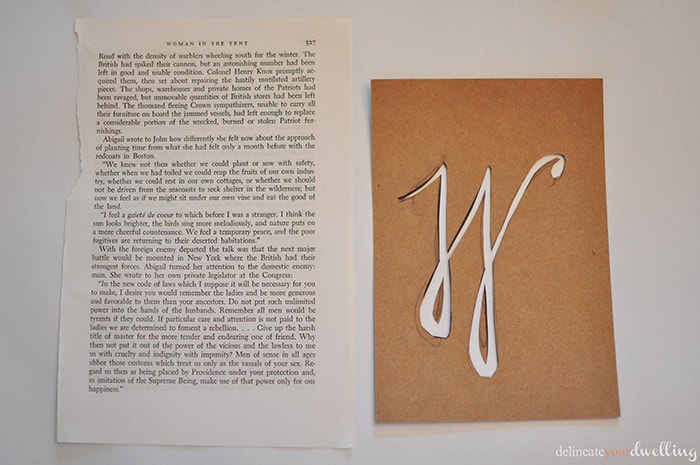 I thought about securing my card stock to my book page, but in the end simply set it on top. I did not get any pictures of the wax melting process because… well, I was using an open flame so not catching anything on fire took priority.
Using the mini candles, I just barely held a flame up to them and let the wax drip off to fill in the negative space of my "W".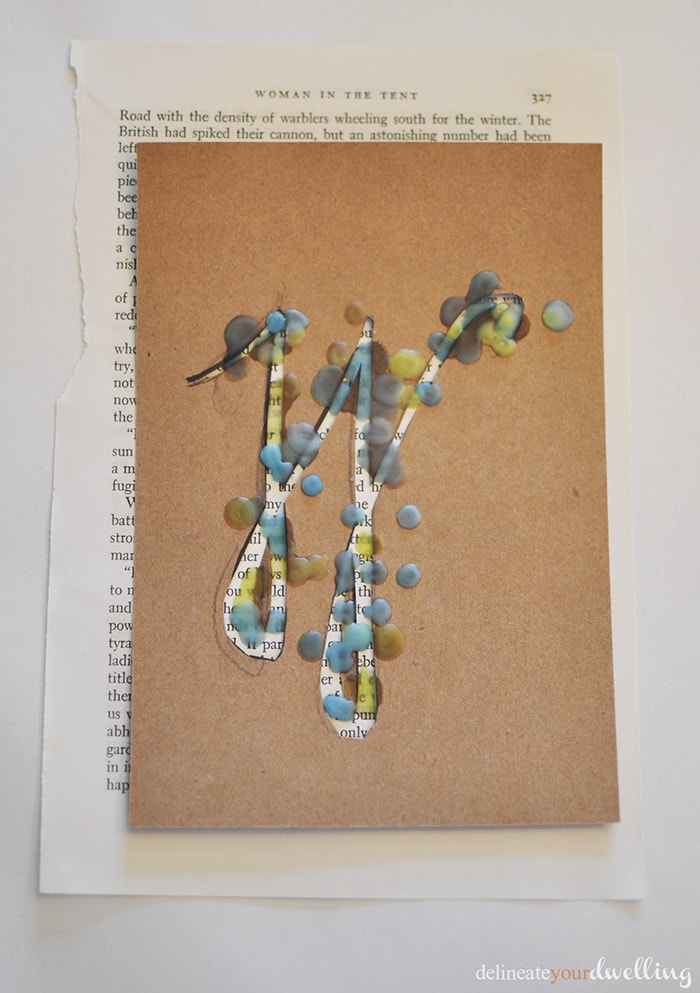 I attempted to have my darker blues at the bottom and transition to lighter blues and yellow at the top.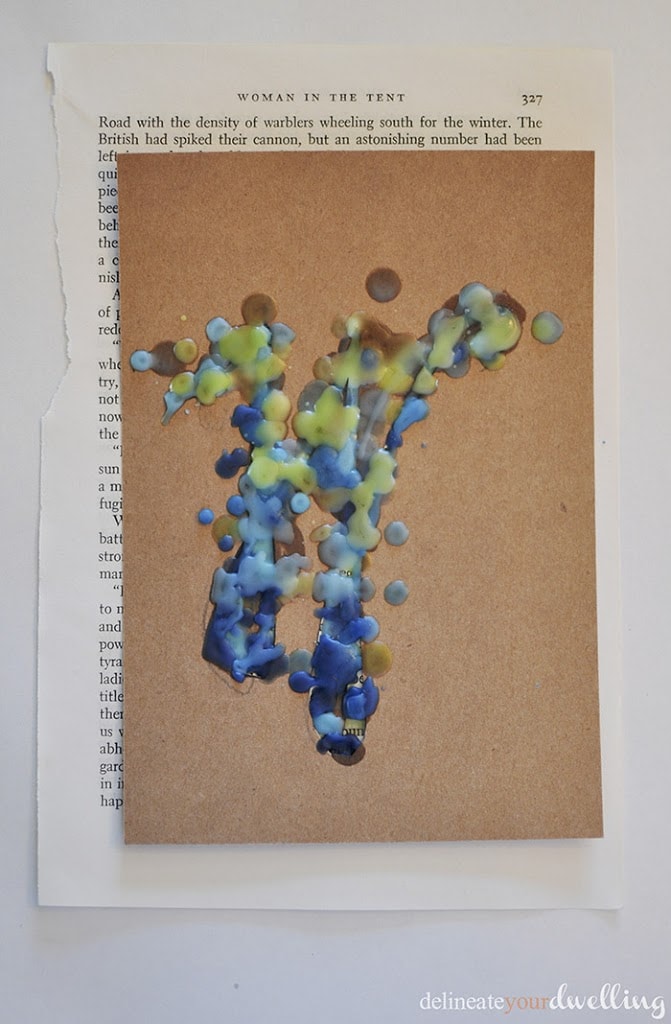 After the negative space was filled, I let everything cool down a bit.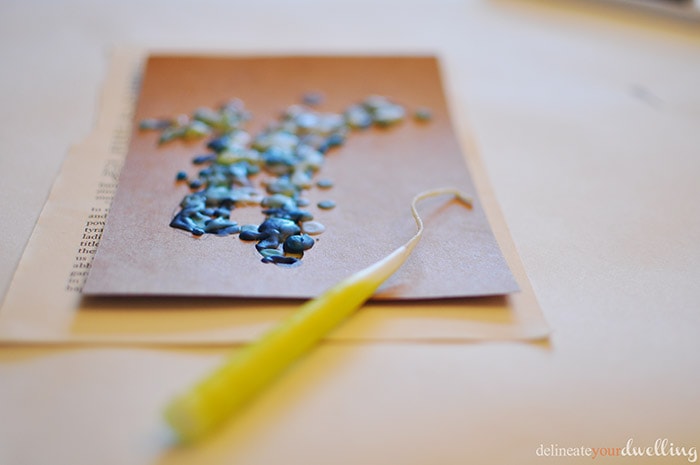 I love the end result of my candles. So delicate looking. Believe me, I was wracking my brain for some amazing DIY I could reuse those for, but drew a blank.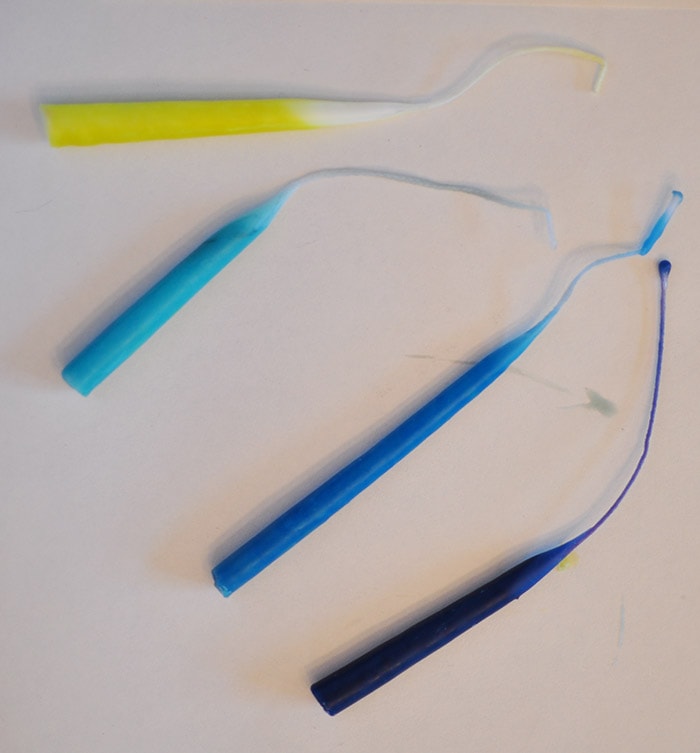 After the wax cooled, I VERY GINGERLY traced the outline of my "W" using my X-acto knife again. This was to help separate the wax on the book page from the wax on the card stock paper. As you can see, some pieces came off and it's not perfection. But, I really like how it turned out and have it proudly displayed in our hallway now.