INSIDE : Learn create Thoughtful Holiday Decorating in your home this Christmas season! Incorporate greenery, a neutral palette and simple decor are key.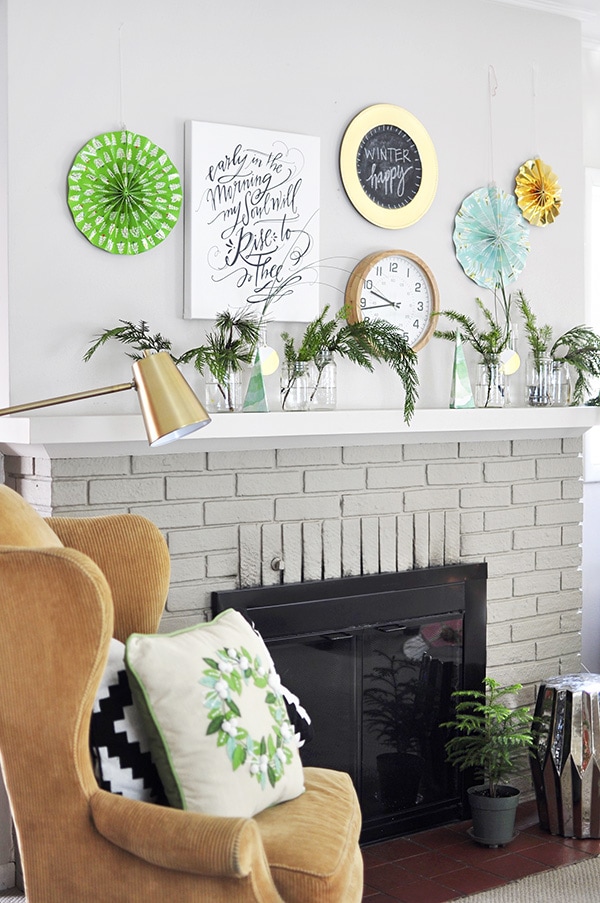 Something in me this holiday season is saying simplify. I have had a strong urge to be more thoughtful with my Christmas decor which is typically not how I do things. I normally want all the color, all the pom poms, all the fluff and there is absolutely nothing wrong with that.
But this year, I desperately want to slow down and savor Christmas and time with my family. And I want my decor this year to reflect that slower pace. I am so thrilled to be partnering with Minted this year on my Thoughtful Holiday Decorating.
This post may contain affiliate links. See my full disclosure.
This year I wanted my Christmas decor to be simple and let there just be a few special moments that really make an impact.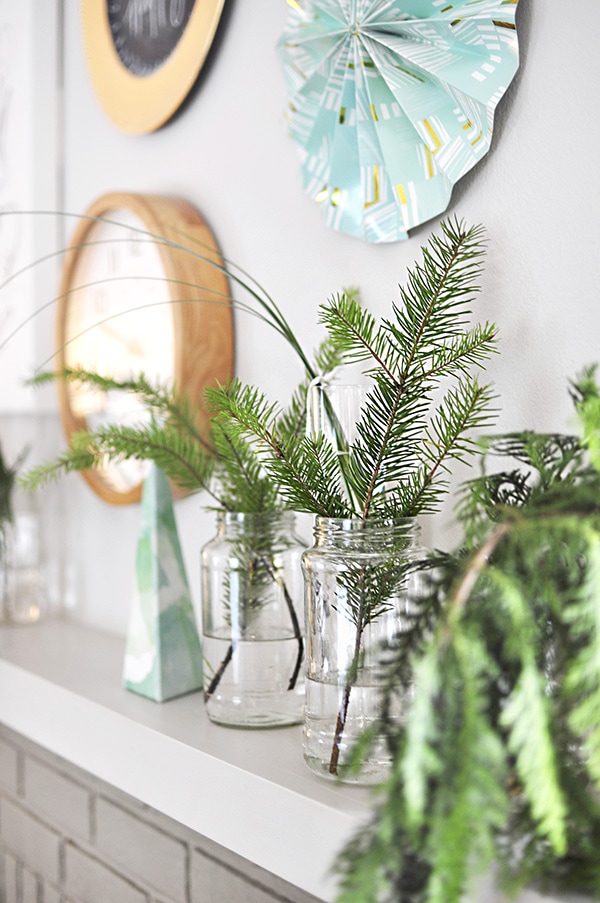 Incorporate Simple Greenery
I incorporated vases of various live greenery on my mantel. I love the simple organic shape they create. Then, mixed in with the greenery are subtle but gorgeous pops of simple color. These modern 3D Tree Paper Centerpieces in soft watercolor hues of green and white add a perfect unexpected moment.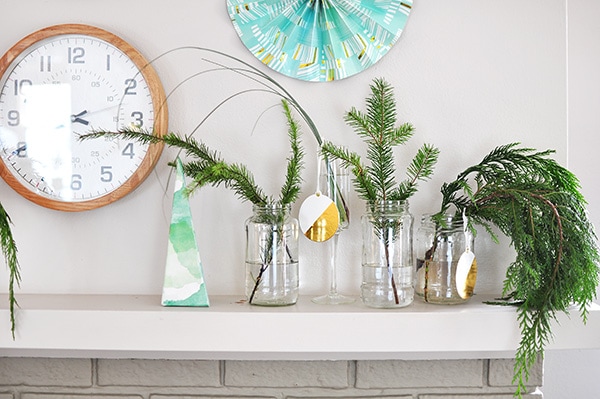 Combine bold graphic patterns
Combining a bold graphic pattern pillows with more traditional patterns is an easy way to mix up your decor without having to change out everything.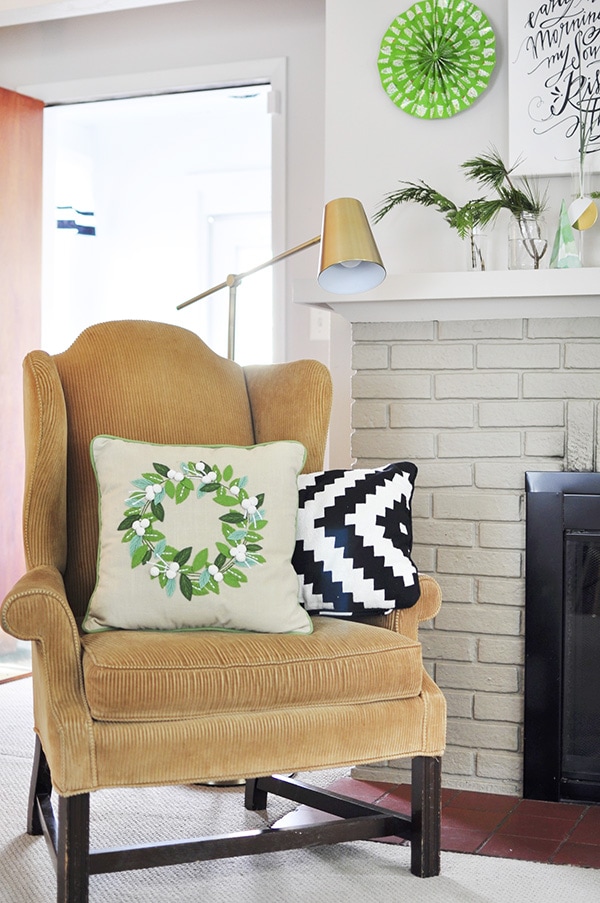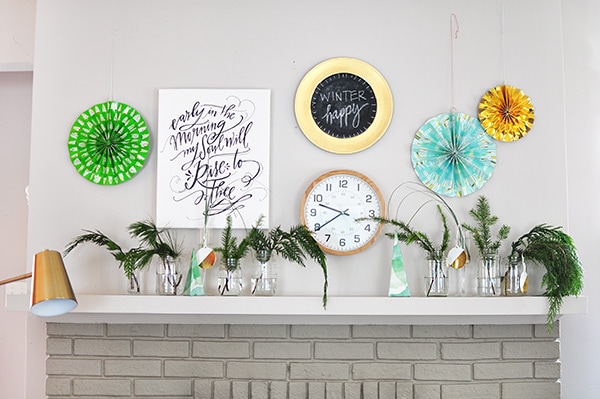 These Gold Dipped Paper Ornaments give my mantel a perfect amount of glisten. Even though both the watercolor tree and the ornaments are paper, they are very a sturdy paper material and I plan to use them for years to come.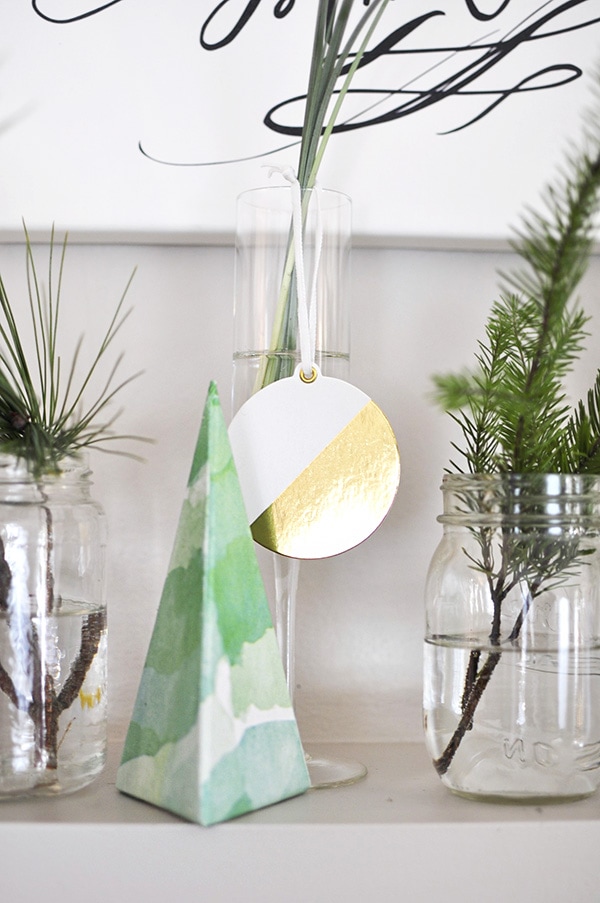 Keep your palette neutral
These ornaments also come in a Wintery Mix pattern and a Nordic pattern, if you prefer something with a little more design to it.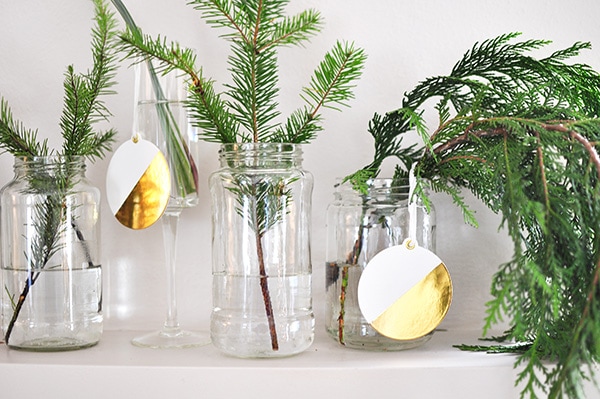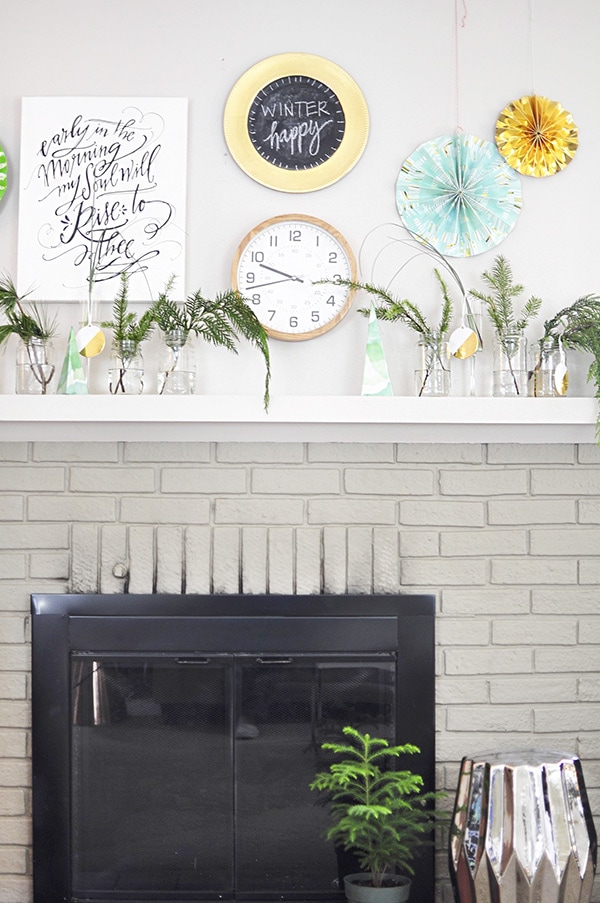 And it just does not seem Christmas without a little mistletoe included.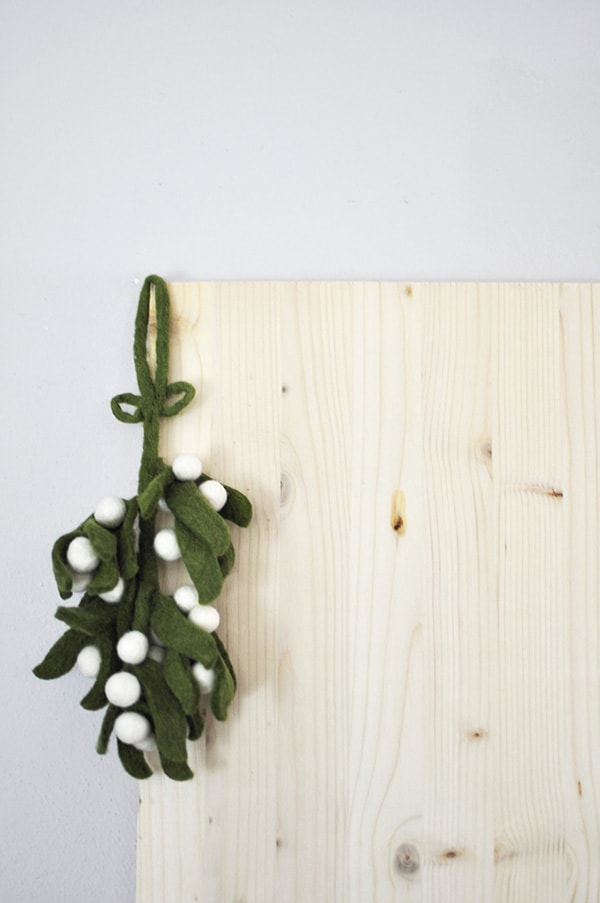 Keep things less cluttered
I'm trying to stay strong this year and keep our tree more simple. There is something about adding just white lights, silver and gold tinsel that feels so much less cluttered. I'm not sure my children will agree with me, but we may be more thoughtful this year in selecting just our favorite ornaments to add.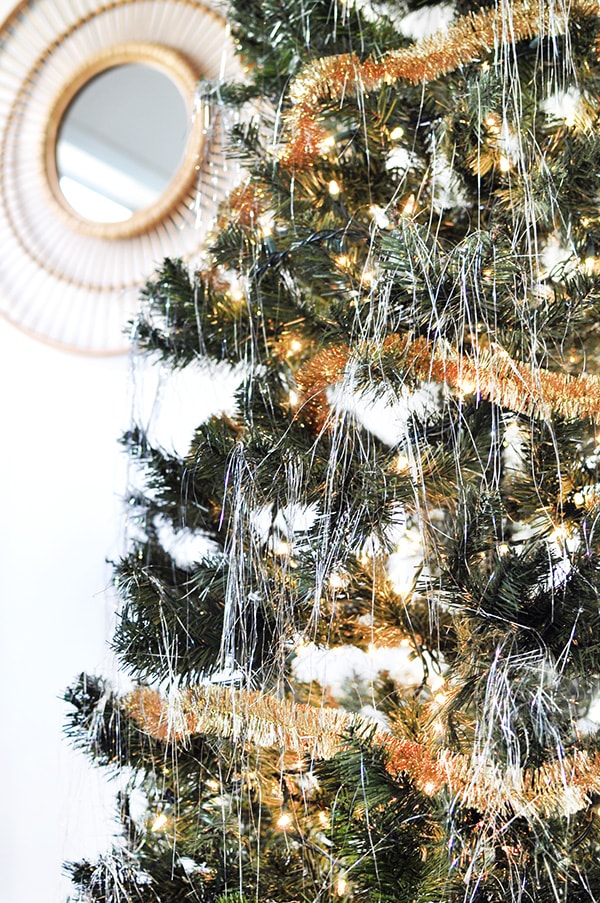 One of my very very favorite additions to my Christmas decorations this year is this new reversible Diamond Desert tree skirt. First of all, it's such amazing quality. And it's reversible!! One side is the more classic diamond pattern and the other side is an adorable cactus print. I had people vote on Instagram Stories and the diamond side won for now… but I may flip it halfway through December! I love that both sides are simple, thoughtful and not fussy.
I also am using the most lovely gift wrap this year. I will be sharing more next week about how to mix and match color and patterns with your wrapping paper. Also Minted now has customizable gift wrap – guys, it's so so good. Be sure to tune back in for more details on that.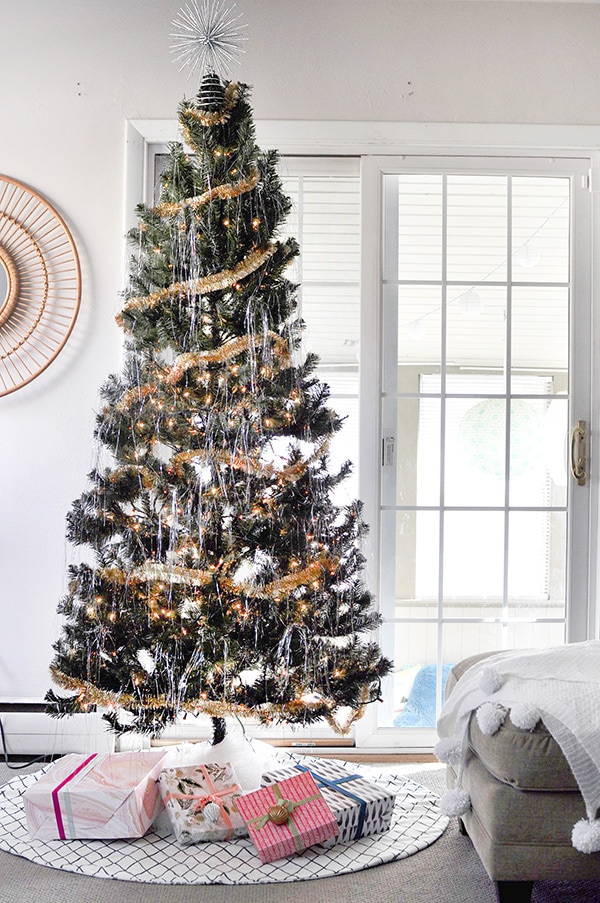 Adding texture with pillows and throw blankets is a simple way I incorporate a more cozy holiday feel to our sofa.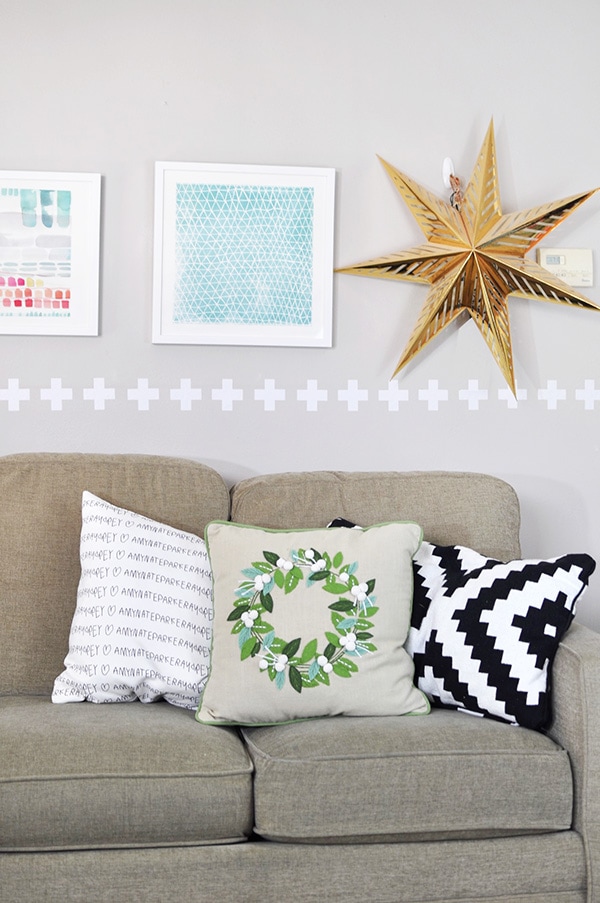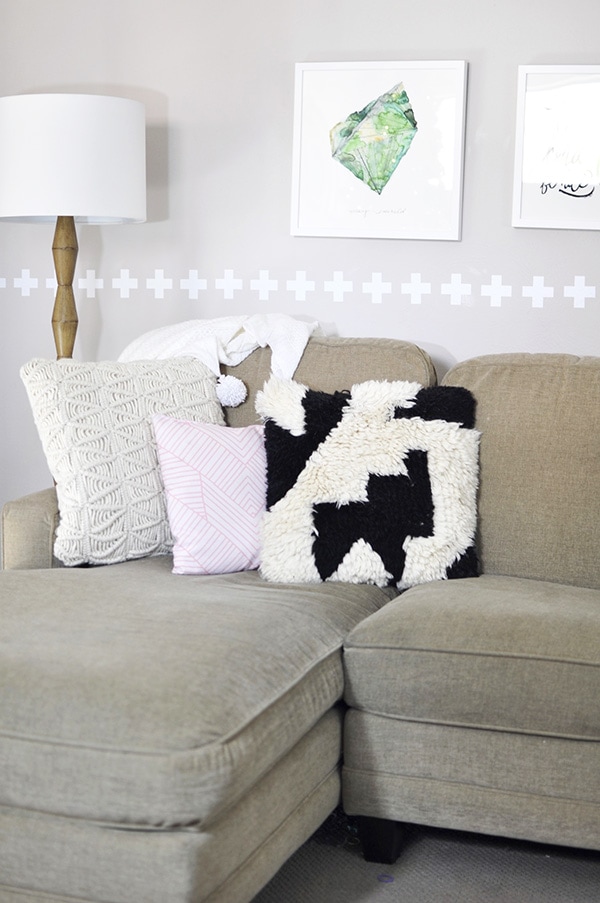 Emerald Print | Work Hard + Be Nice Print | Stacks Watercolor Print | Abstract Triangles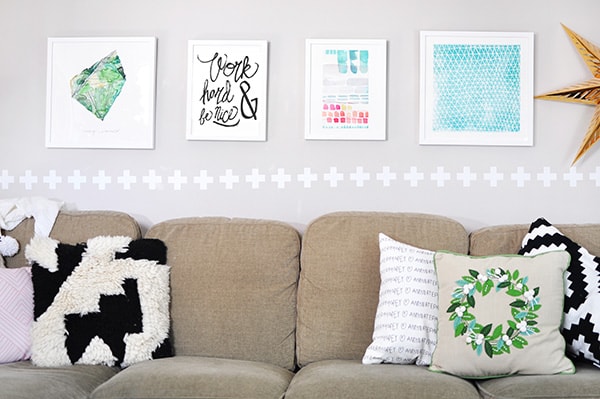 I am happy to say since putting more thought into simplifying our holiday decor, it really does feel more calm, slow and relaxed. I am so excited to spend many an evening with a fire in the fireplace with my little family!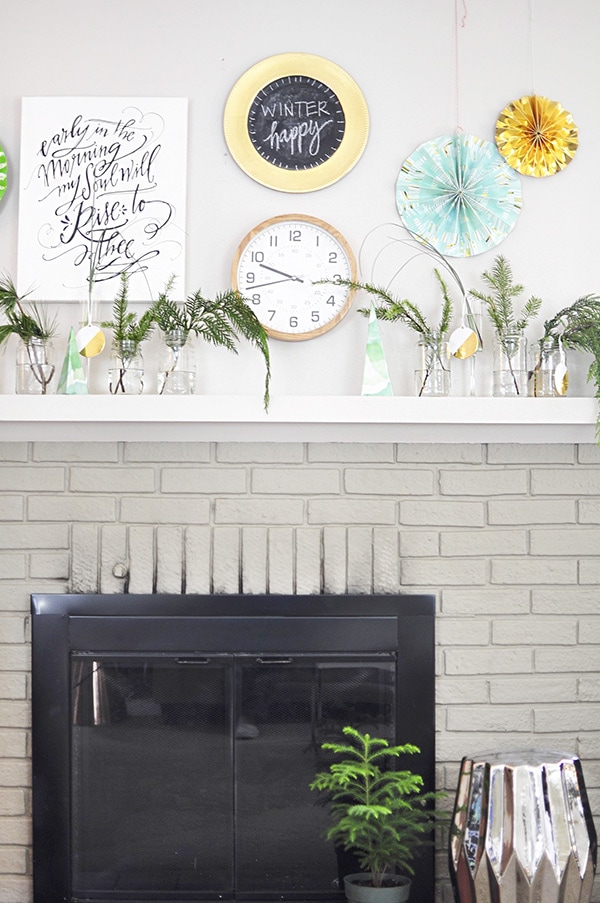 I received free product from Minted. However, all opinions are 100% mine. Thanks for supporting brands that help keep the fun projects coming!