INSIDE : Learn how to make a Holiday Stay Cozy Winter wall decor hanging this Christmas season. The shades of blue and purple marbled ornaments are a perfect touch!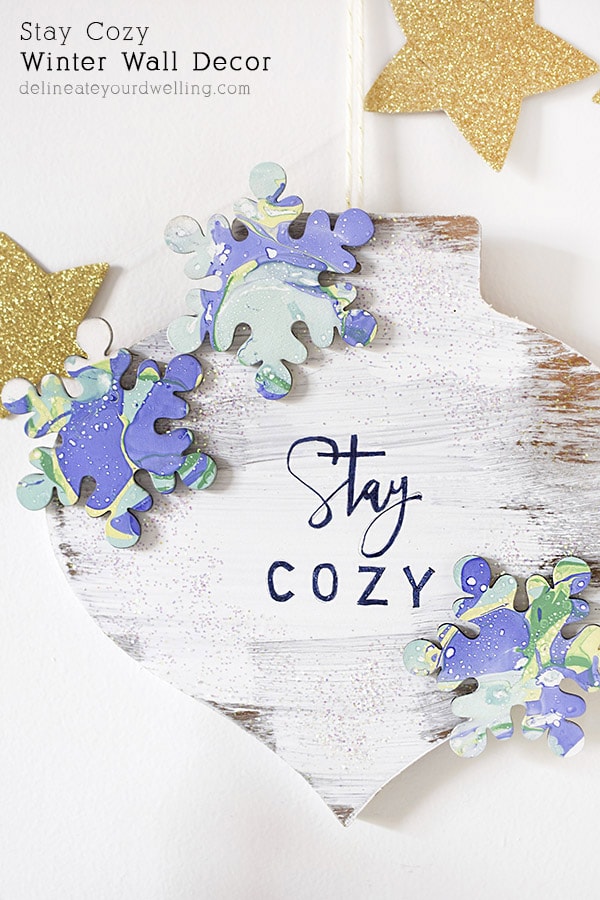 Glitter, marbling, modern calligraphy and a bit of farmhouse… when you add all those amazing elements together, you get the perfect Winter Wall Decor hanging! Check out how I was able to use some amazing Oriental Trading products and make the most simple and elegant Christmas decor item.
What supplies do I need to make a Stay Cozy Winter Wall Decor hanging!?
Be sure to head over to Oriental Trading's Fun365 site to see my full tutorial post and the complete supply list for this awesome holiday item.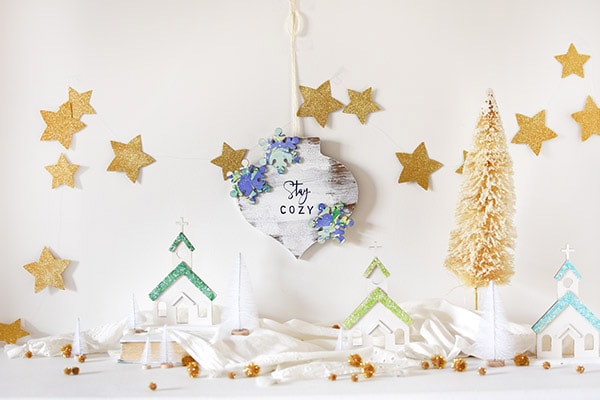 I really loved the farmhouse feel that this whitewashed wooden ornament hanging had. Using a super simple modern calligraphy technique, I was able to transfer over the words "Stay Cozy".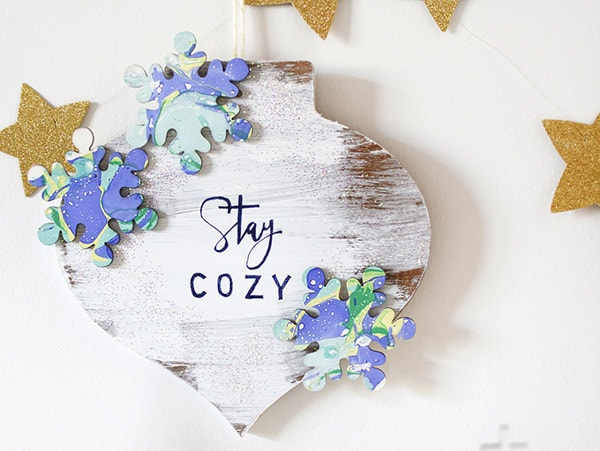 And I really love how the marbled snowflakes came out! Marbling is one of my favorite things to do when trying to bring some easy pretty color to a piece. Plus I thought the shades of blue and purple really captured a lovely winter feel.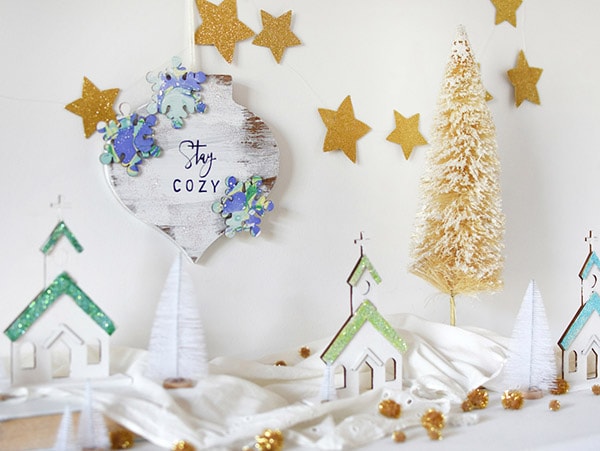 I am so crazy for the build your own wooden houses that Oriental Trading now sells. I painted them and added some of their gorgeous glitter to really make them sparkle for the holidays.
If you are looking for a fun craft to bring some holiday color and charm to your home, be sure to head to Oriental Trading's Fun365 site for more information!
And if you are curious to check out all my Oriental Trading projects, you can head over here!