INSIDE : Learn how to create a simple colorful DIY Painting Notebook edge! This is a fun DIY craft project for children and adults alike. Check out all the ways it brightens up any old notebook or notepad.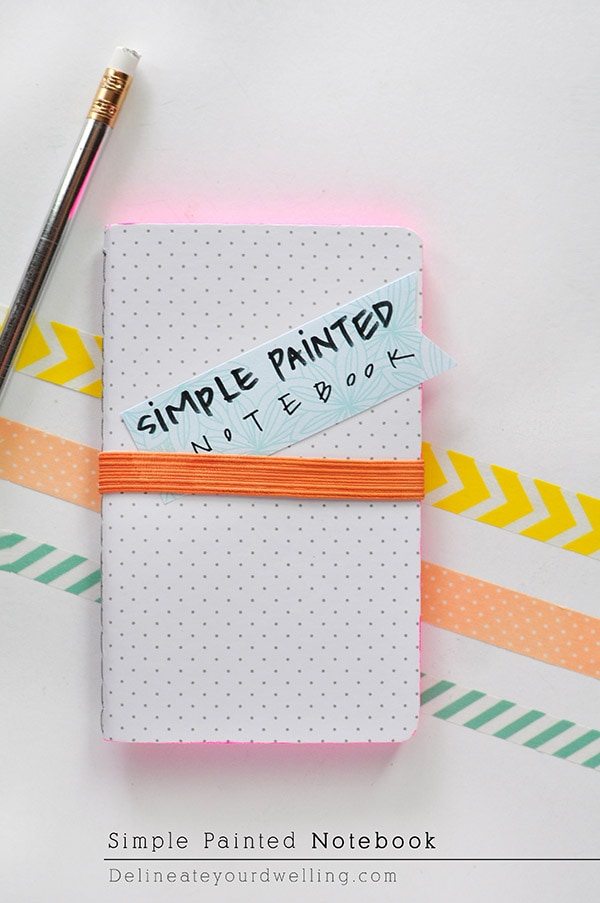 Whether you have kids heading back to school or not, I have a super simple and easy project for you today! As you all know, I have a love affair with paper and when I saw these inexpensive paper notebooks at Ikea a while ago, I snatched a few up. Today I am showing how to create these Simple DIY Painted Notebooks – because it is such fun to customize and make notebooks your own!
This post contains affiliate links. See my full disclosure.
What are the supplies needed to make a DIY Painted Notebook?
Acrylic Paint of your choosing
Angled Brush
Paper Notebook – I really liked these three options :
1. Hard bound
2. Soft bound
3. Simple bound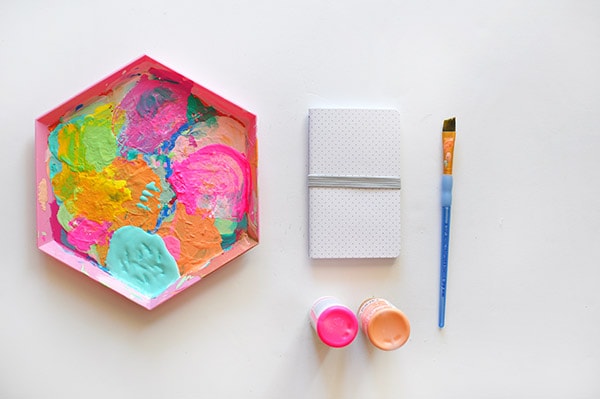 How to make an Acrylic Painting Notebook:
First, select the paint for your pages. Squeeze the pages together very tightly as you paint to ensure paint does not seep beyond the edge. Also be careful to not get any paint on the front or back cover of your notebook.
After you complete painting the paper edges, slightly fan out, so pages can dry indivisually. If you allow the notebook to dry closed, the pages may become stuck together.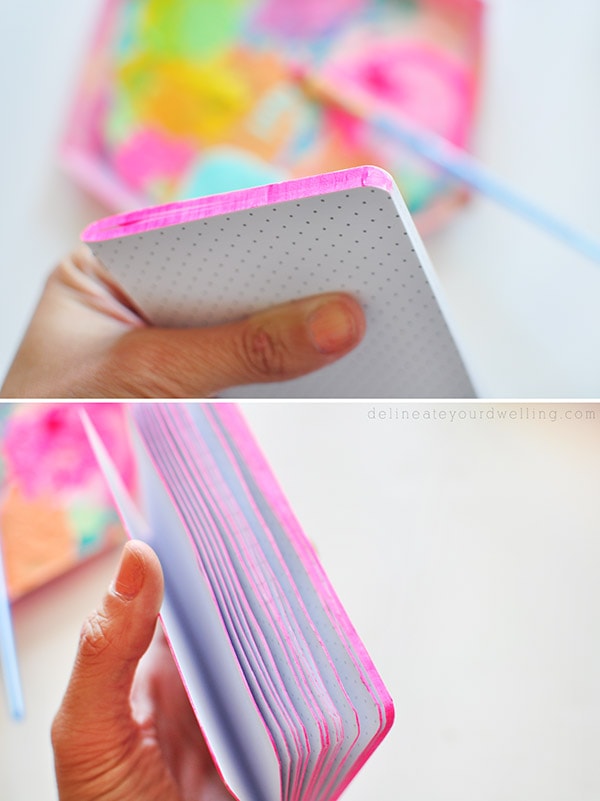 Next, I painted the elastic banding on my notebook. I did two coats of paint on the banding and allowed it to dry in between.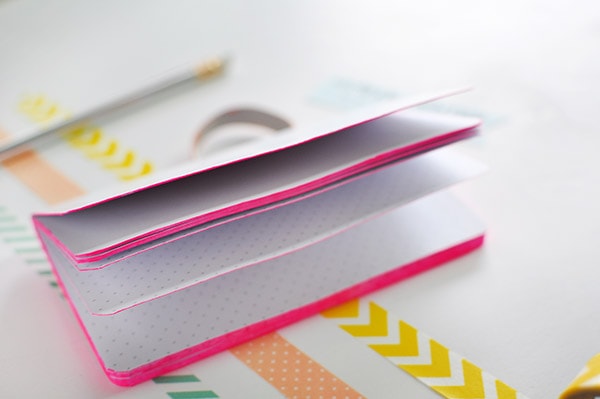 I love that I was able to take a $0.99 Ikea notebook and transform it to something bright and colorful! Although, I was thinking painting moleskin notebooks might be a good idea, too.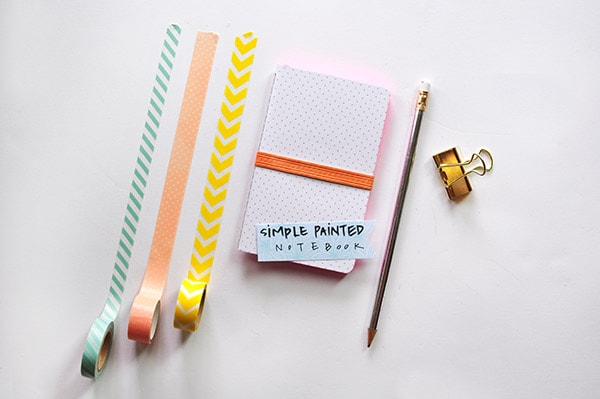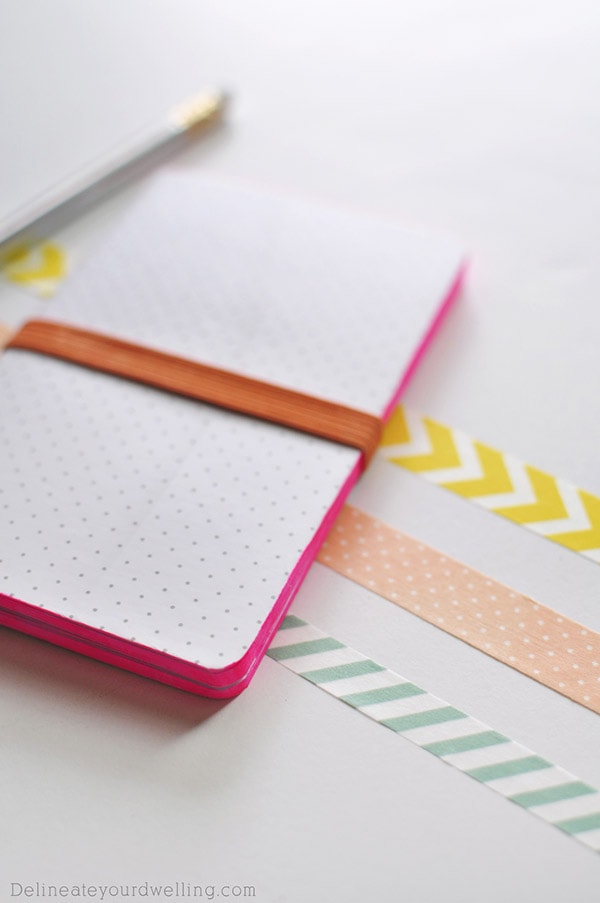 It's the perfect Back to School project or if you are paper crazed like me, a perfect anytime project!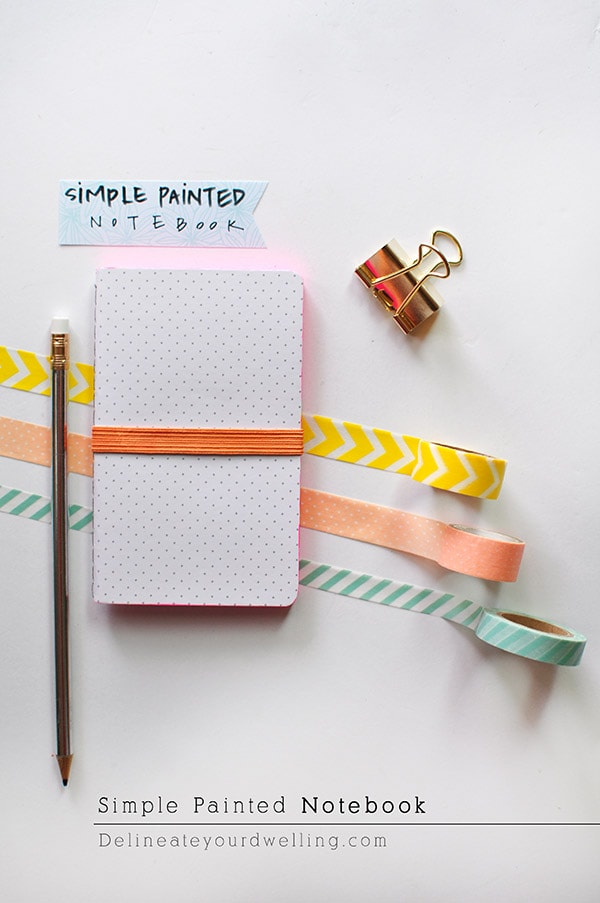 You might like these other back to school related project ideas!
SaveSave