April Showers bring May flowers and also the necessity for Pretty Rain Gear!  We are back in the Midwest now and although some are disheartened when we get spring rain, it makes my heart soar.  We lived in the desert for the last 10 years and there is nothing like the smell after a good long rain to revive this old desert body!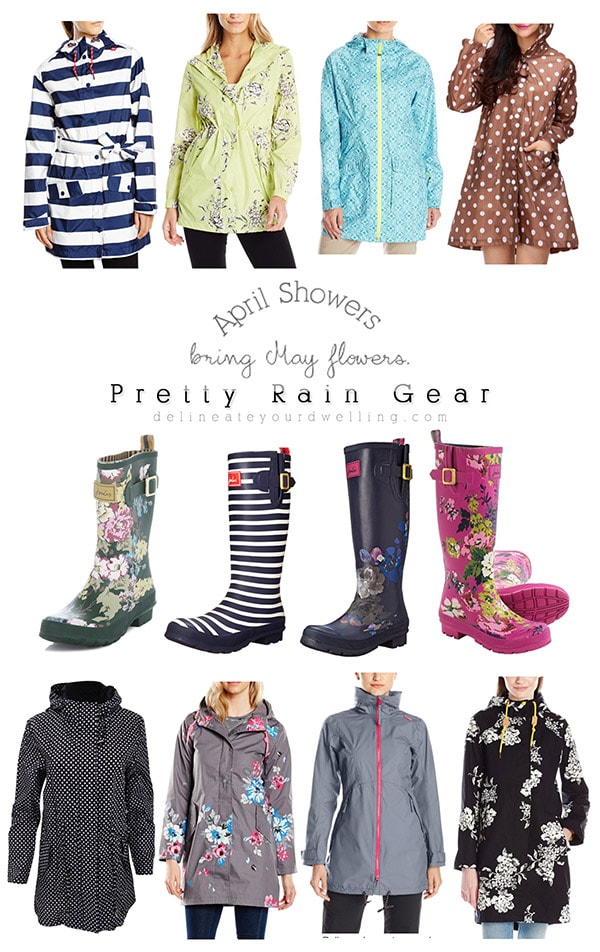 This post may contain affiliate links.  See full disclosure here.
I've rounded up some of my faaavorite rain coats and rain boots below.  Plus, I now have a legitimate reason to tell my husband when I buy them for me and my kiddos.  Ok, I will admit, I already own fun rain boots.  I bought them while living in the desert! Shhhh.  Sometimes a girl can't help herself.
Happy splashing!
I love all of these raincoats but I'm feeling especially drawn to the navy and white stripe…
I'm not sure, it might be the belt addition!
RAIN BOOTS:

I truly would love any of these four rain boot options!  However, I think if I had to
pick I would say the green floral or the stripe again.
RAIN COATS: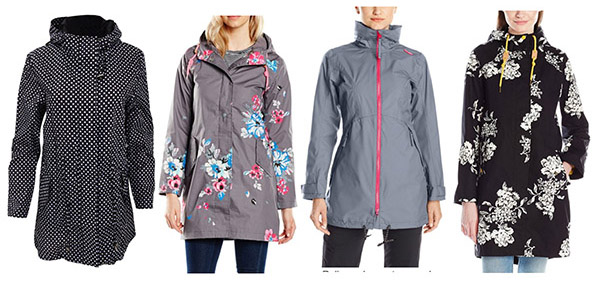 Floral is all the trend now so if I were to pick a new rain coat for myself I would have to say either the black white floral or the black and white polka dot.
Ok, time to tell the truth… I also bought my kids matching boots and new raincoats.  They already had rain coats but after getting the boots, I could not stop.  Here are the links to their's, too!
KID'S RAIN BOOTS + COATS: