INSIDE : Be sure to check out some of the best Fall Clothing Loves out there for this season! From cozy sweaters to warm socks, stay on trend this Autumn.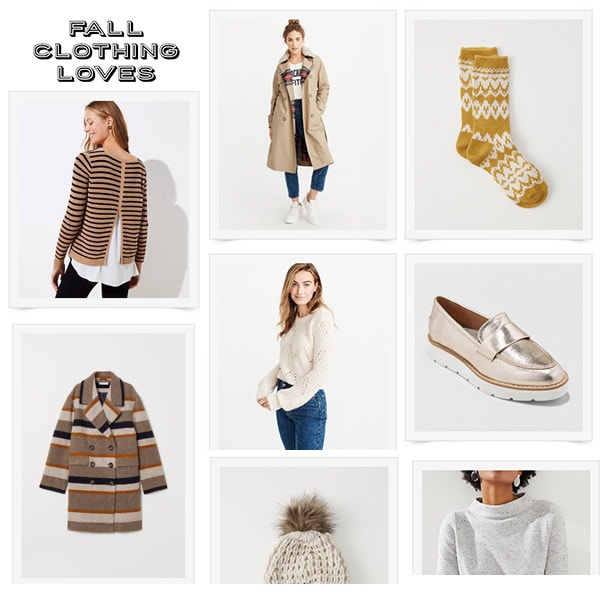 The temperatures have dropped and Fall officially FEELS here, yay! There is nothing like the layering coziness of Autumn weather clothes. Today I am rounding up some of my very favorite Fall Clothing Loves.
And check out what's currently in My Closet right now for some other fun clothing finds.
From perfect tees to wear underneath a big poufy cardigan, the best sweaters out there, to the perfect gold platform shoe… you will find something for everyone here!
This post may contain affiliate links. See full disclosure here.
I personally own:
-The cream sweater cardigan from Abercrombie.
-The leather ballcap from Target, which even thought I'm not a hat person, I'm LOVING it. (Mine is the Cognac leather)
-The coral rainbow long sleeve tee from Society 6.
-The cacti tee shirt from Etsy.
-The cozy striped pjs from Amazon.
-The COZY blue pj caftan from Amazon.

What are your favorite fall cozy items this season??
You might be interested in Shopping my entire Closet.