INSIDE : Download this gorgeous textural design based off my Twisted Yarn art project. Now you can have an Embroidery Wrapped Yarn print in any room of your home! In colors of blues, greens, rusts and neutrals this print will match almost any decor style. Get yours now.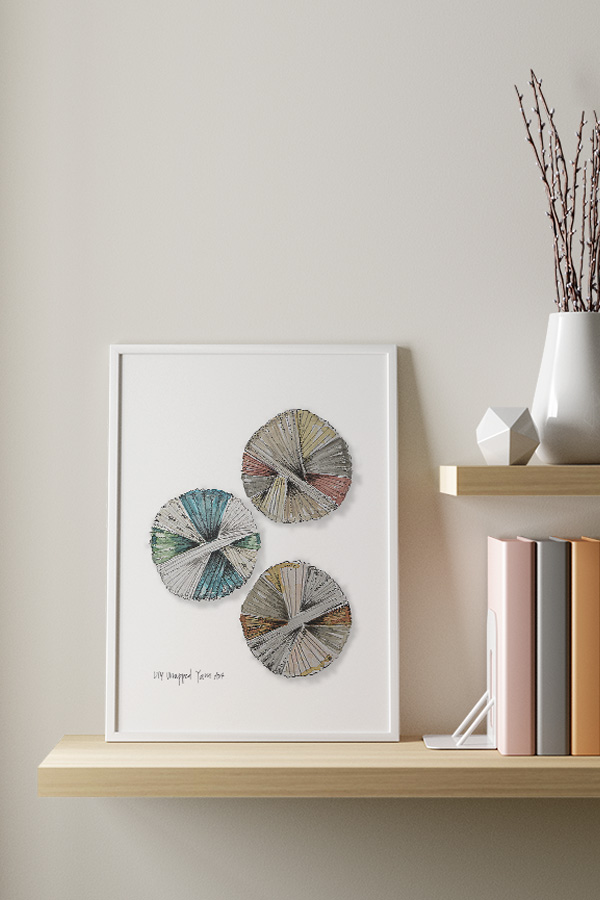 Last year, I teamed up with a few other creative ladies and shared a creative DIY project. I made these Twisted Yarn Art pieces and I just loved how they turned out! I used leftover yarn from my first yarn wall project, Ring Yarn Art, which was also a huge fan favorite.
I love tactile projects. Projects made of clay or wood or yarn are just my favorite. So, I decided it would be fun to offer some of the projects in print form available for you to download and enjoy even if you didn't want to craft them yourself.
Embroidery Wrapped project
When creating this fun graphic print, I sat in front of my yarn wrapped pieces and first drew out their basic shape on a piece of paper with a pencil. If you look closely, you can still see the pencil marks on the prints. Can you see them?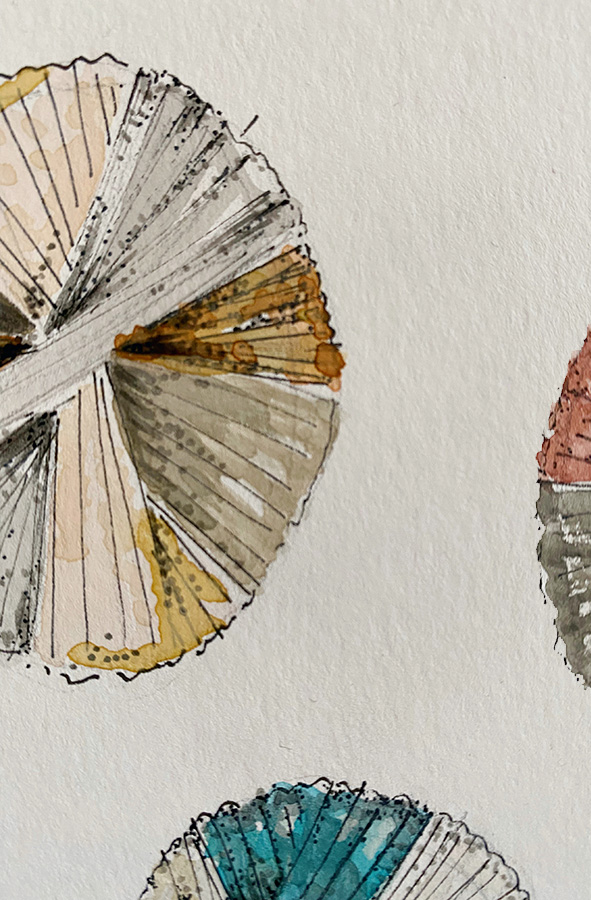 Next, I got out my black drawing pens and began to add in more details. I added each of the wrapped yarns and stippling for the shading to achieve that beautiful twisted look and feel.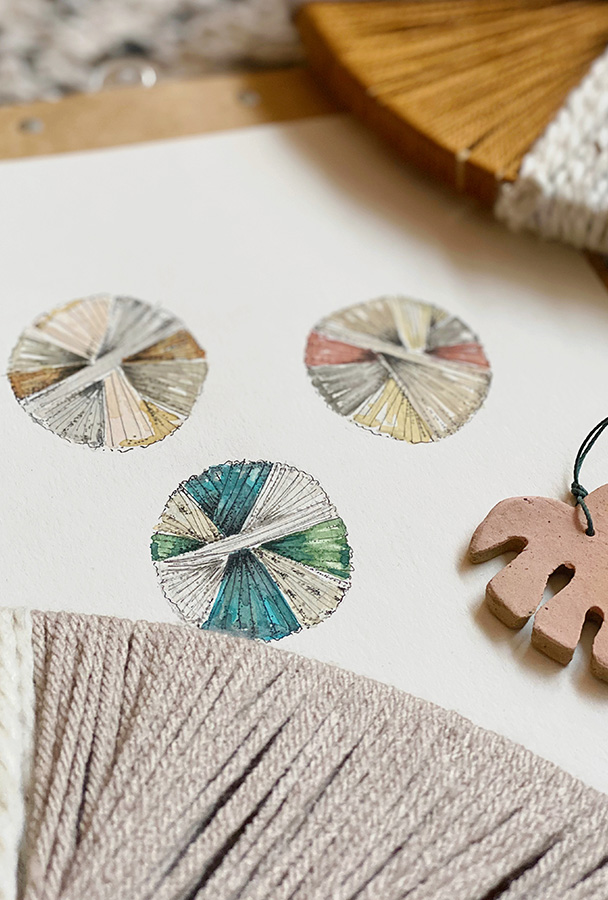 All I want to do when I see these hanging on the wall is to run my fingers through the yarn… which I maybe do all the time, ha.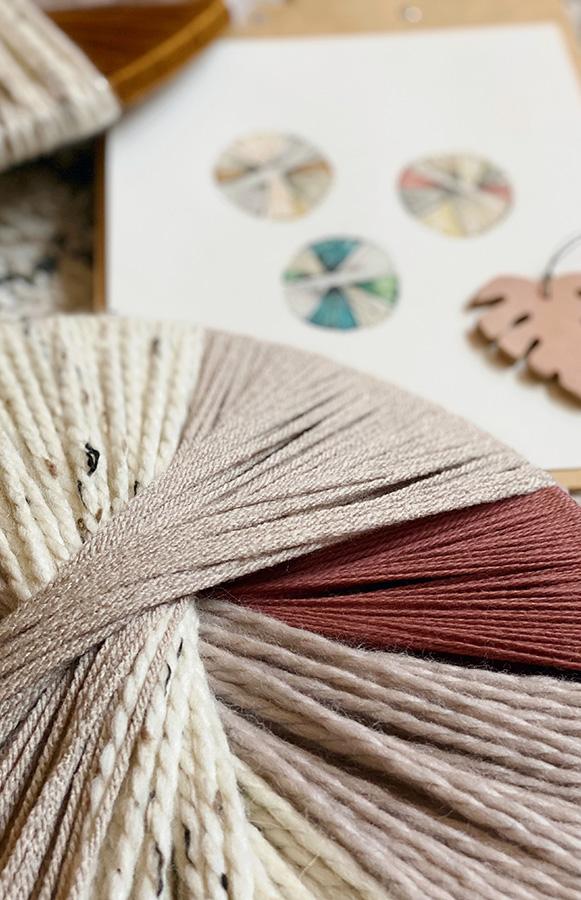 After the ink had dried, I added watercolor to really bring the print to life. Blues, greens, reds, yellows and those lovely neutral colored yarns.
Print Details
This print has been designed for an 8.5 x 11 sheet. The file will come to you as a jpg and you can print in color either on your home printer or take it to a local print shop to print.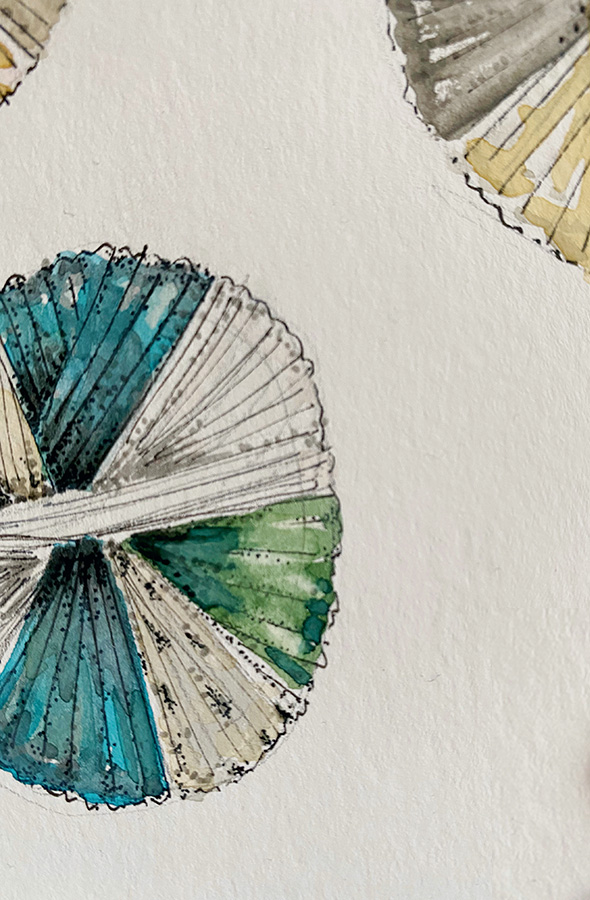 DOWNLOAD Details
Getting your Embroidery Wrapped Yarn print is as simple as signing up for my DYD Insider Newsletter. Not only will you be able to download this print, but you will get access to my entire printable library, which is well over 50 prints at this point. Sign up at the link below.
And if you are already a DYD Newsletter Insider – then, you are in luck! Click over here to access my Printable Library. Use the password found at the bottom of any email I've sent you and you will get to this file AND all my other 50+ prints.