Today marks the 5th of a six series of guest posts from some of my very favorite makers. My family just moved from the Midwest to the Southwest two weeks ago. While I am busy busy unpacking our entire home, getting the kiddos off to a new school and buying all the cactus in sight, I'm thrilled to share these ladies with you. This week I am sharing the sweetest Carrie from Dream Green DIY and her oh so cozy DIY White Pom Pom Scarf!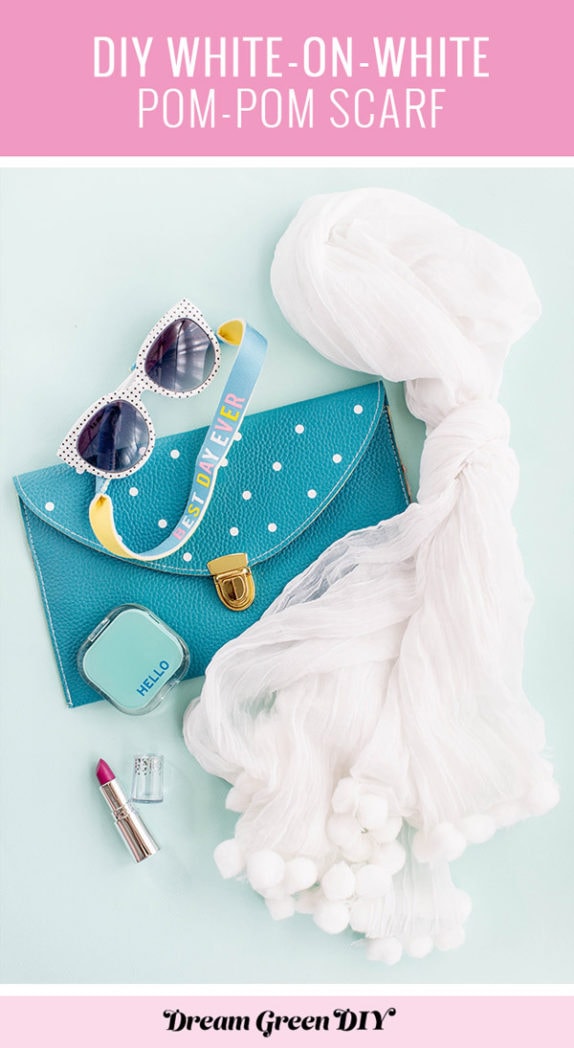 Dream Green DIY is full of gorgeous pattern, color, and texture ideas for your home and every day life. Carrie is always eager to soak up the newest home design trends and mid-century modern is her go-to era of choice. On any given Saturday, you'll find Carrie digging through piles of junk at local thrift and estate shops searching for her next conversation piece.
Friends, let me introduce you to Carrie…
For the full supply list for this fun project, please head to Dream Green DIY.
First, lay your scarf on a flat work surface, and flatten it out with the one end stretched in front of you. It's best if your work surface is made of some sort of scrap metal or plastic since the craft glue won't stick as much to it. Avoid doing this on a wood or paper surface.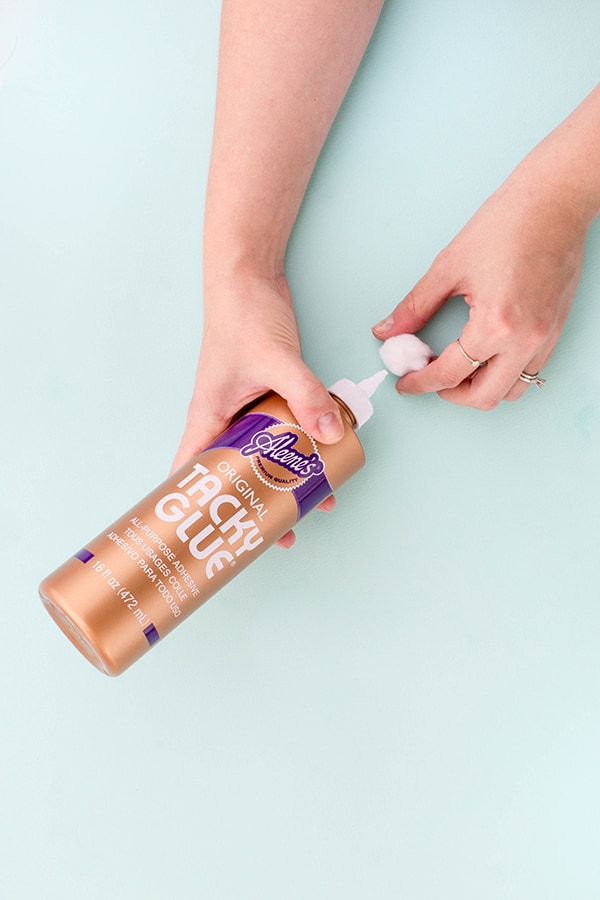 Squeeze a 1/2-inch line of craft glue onto a white pom-pom, and gently press it down onto the edge of your scarf. Repeat the process, placing pom-poms one after the other right next to each other. After gluing down about 6-7 pom-poms, gently tug the scarf so that it pulls away from the work surface. This will prevent it from gluing to the surface!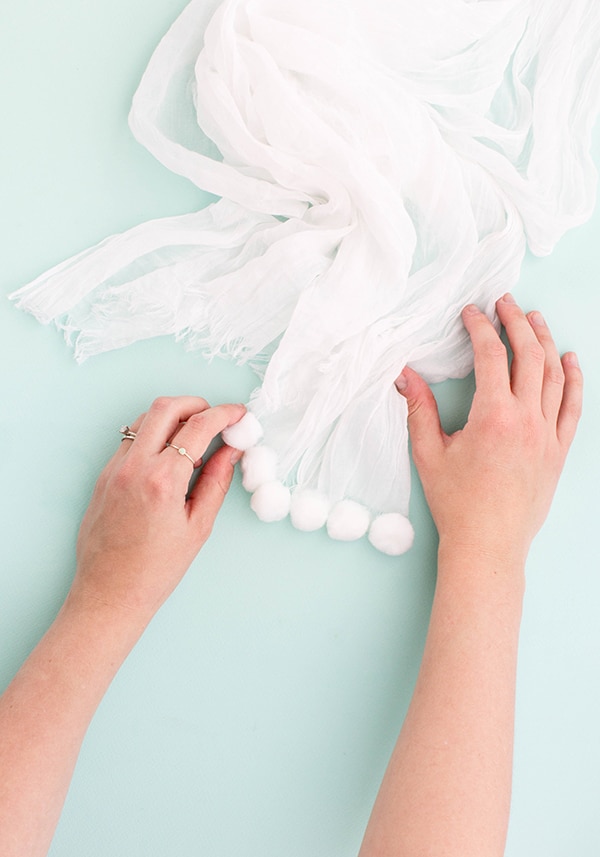 Continue gluing your pom-poms one by one until you reach the end of the scarf edge. Tug to release it from the work surface, and allow the glue to set for about 30 minutes. Then, turn the scarf around and repeat the entire process with more glue and pom-poms on the opposite end of the scarf.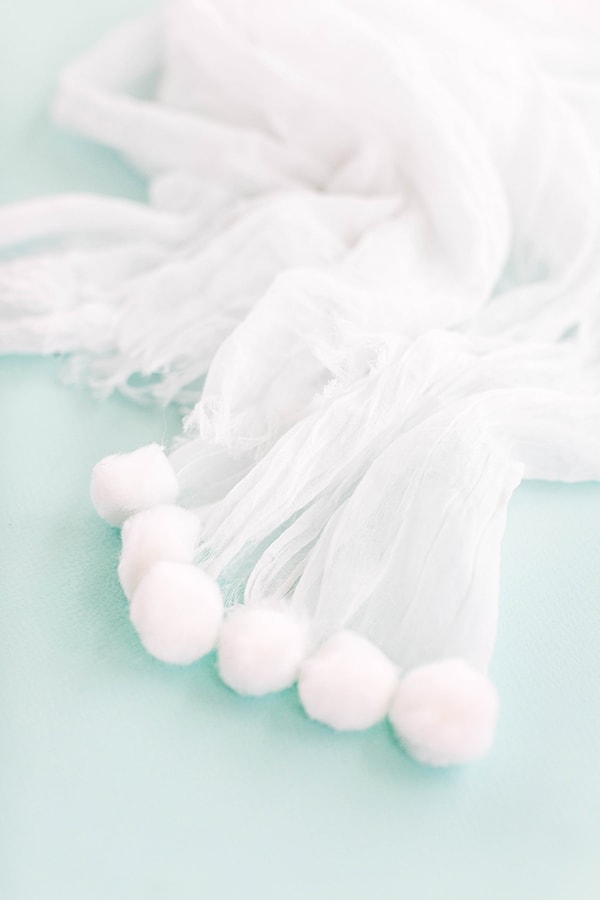 Finally, alow the glue to fully cure on the scarf for two hours before wearing. How will you wear your white-on-white pom-pom scarf this season? I'm excited to wrap mine on over dresses, sweaters, and possibly even PJs while watching movies at home this season!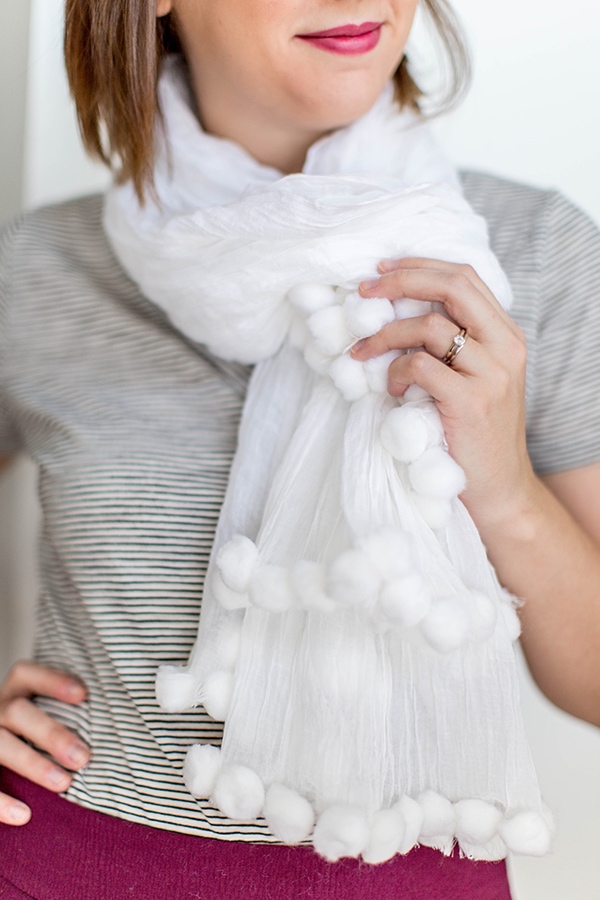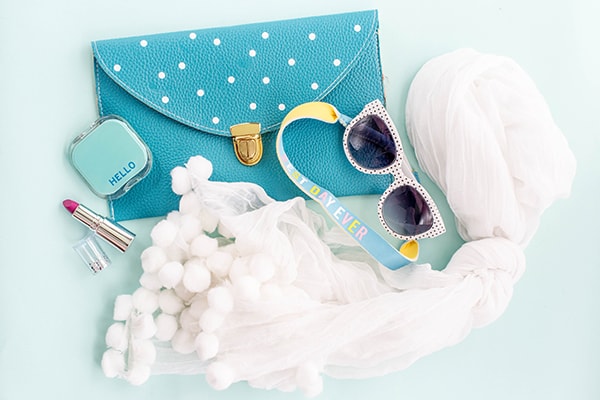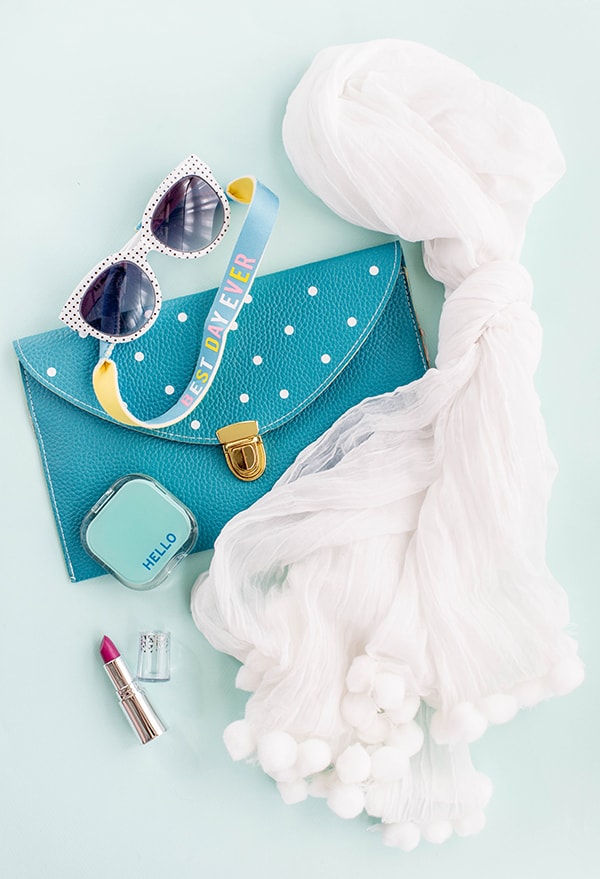 Thank you again, Dream Green DIY! I love this scarf so much and think it would be perfect for Fall. Be sure to head over to Carrie's site and give her some Delineate Your Dwelling love!
You can also follow along with her here!
Blog | Instagram | Pinterest | Facebook | Twitter

SaveSave
SaveSave
SaveSaveSaveSaveSaveSave
SaveSave
SaveSave
SaveSave
SaveSave
SaveSave
SaveSave
SaveSave