I'm having a glitter moment here and am literally sprinkling glitter on everything in sight. I've recently shared my DIY Glitter Watch, Two toned Glitter Candle Holders and my Copper Mini Signs. And today I have a fun DIY Glitter Globe Mobile!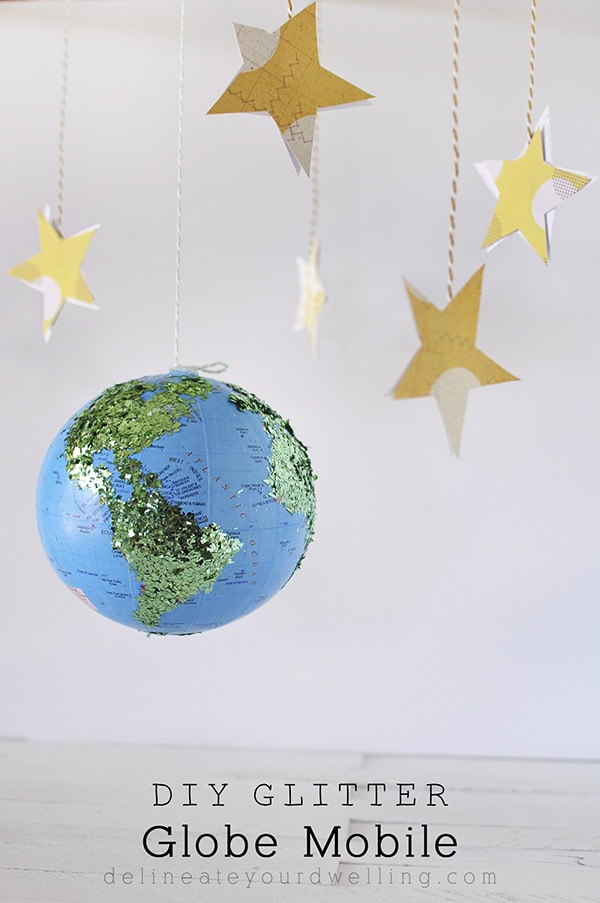 *Denotes an affiliate link to stuff I clearly really love. But no worries, no additional cost to you.*

6″ Diameter Globe (bought a three pack at Home Goods)
Angled Paint Brush
*Martha Stewart Vintage Leaf Glitter

*Martha Stewart Decoupage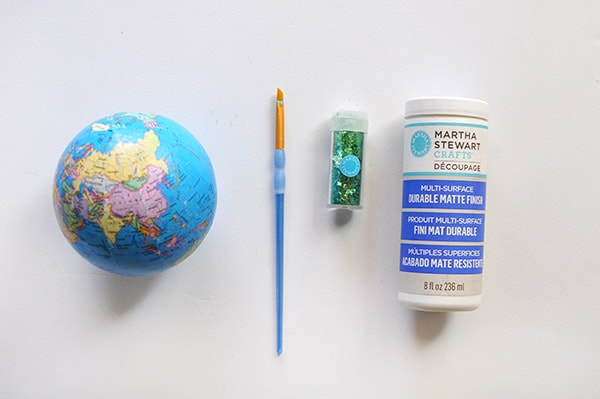 This is a really easy and quick project. As we prepare to move, I am excited at the idea of having separate rooms for my daughter and son. I've been working on fun ideas for my son's new "big boy room" and one of my ideas was a fun graphic planet room. I love hanging things from the ceiling of kid's rooms and this is definitely a possibility for that idea!
Start by covering small sections of the land in Martha's *decoupage. Then, use a plate or something below it to collect glitter because no matter how clean you try to be… glitter gets every where!
Slowly shake your glitter onto the landmasses. I did small sections at a time so I could make sure I was getting a heavy application to each area before moving to the next quadrant of the Earth.
After my Earth had been glittered, I set it on top of a washi tape roll to keep it up and to allow for air circulation for drying.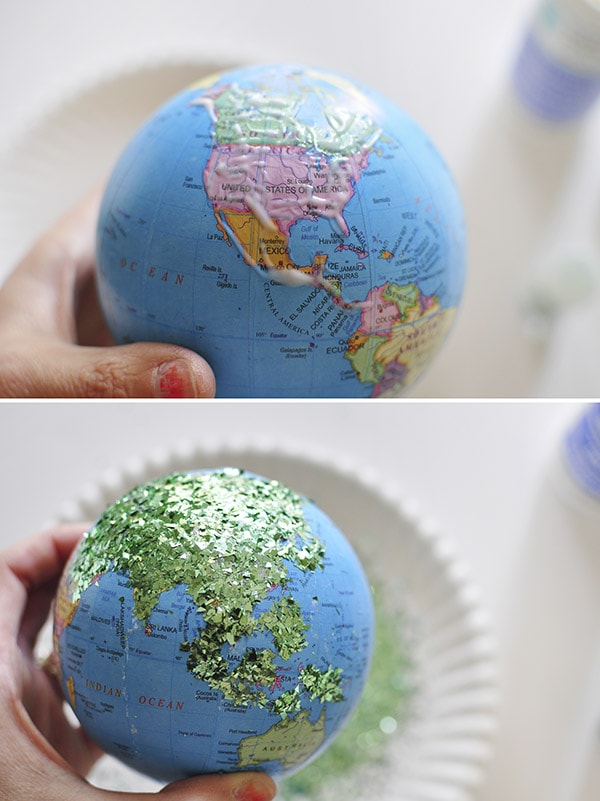 After the globe was completely dry, I hot glued a bit of green and white baker's twine to the globe.
I also cut out some fun yellow stars from various yellow scrapbook paper I had on hand.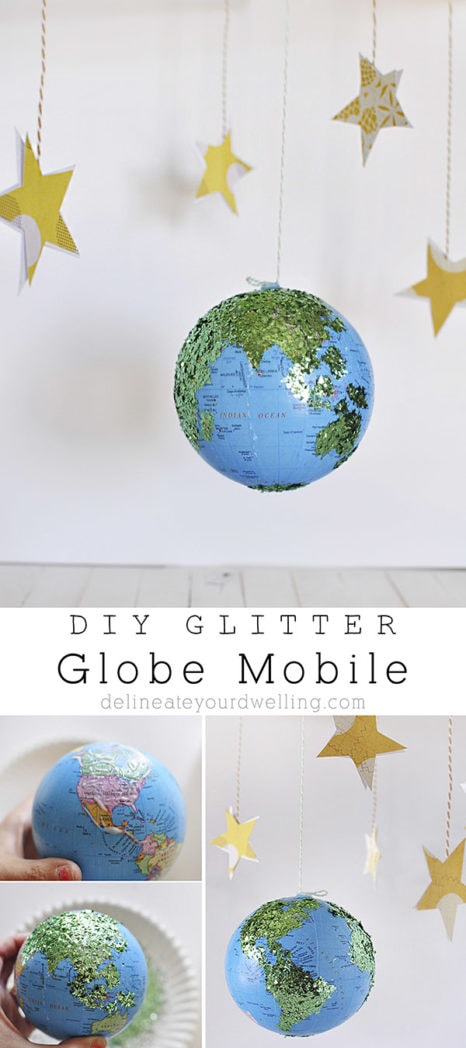 Do you have a fun theme for your children's bedrooms? I would love to hear, I need more ideas!!