Today is the last of my 6 amazingly creative friends sharing their talents here on Delineate Your Dwelling. While our family has made the transition from the Midwest to the Southwest, I asked six sweet ladies to fill in for me. This week I am sharing my very very favorite lady and dear friend, Emily from Mrs Emily. Get ready for her on-point fashion advice for Why a Baseball Cap is the Most Important Item in my Closet!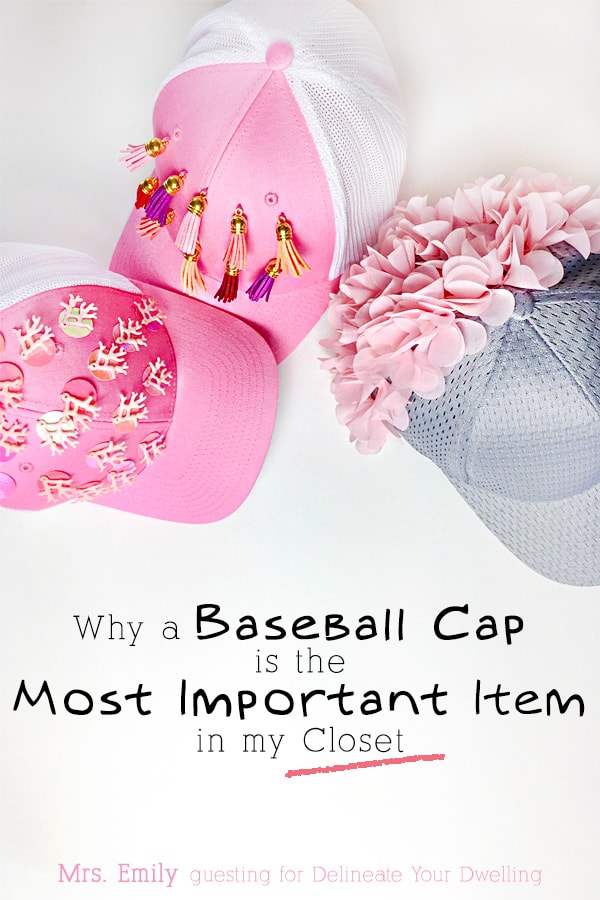 Friends, let me introduce you to my good friend, Emily…
HI! My name is Emily. I'm stoked to be guest posting mostly because it's so colorful over here! Amy, can I stay? I'll squeeze myself right over there, between the colorful bangles and back-to-school soap!
Amy and I met right when I launched my business. Her enthusiasm is honestly why I'm still here two years later. I love that girl with my whole heart. And also text her 35 times a day. Btw, Amy, send me that recipe for the teriyaki chicken. It was soooo good!
I call myself a professional enthusiast, and the world's worst fashionista. Because :
1. I love talking about the real nitty gritty drama of our sensitive hearts as women and
2. I love fashion-hacking: the how-to's behind looking put together with minimal effort.
I'm a fashion designer by training and worked in NYC before moving back home to the Midwest. I hand-make baseball caps in limited edition batches, releasing one new style to the shop each week. My inspiration comes from all over the place.
I've always felt deep in my heart that fashion is important, but it took me a good 10 years of being a wife; having a career; becoming a mama; and living life, to realize why: Fashion is a tool we can use to empower us to get our big, intimidating, and at times unpleasant jobs done. Here's why:
Fashion infuses us with confidence, which translates to productivity. In a casual summer dress that fits just right, with my cute tennis shoes and my favorite pink lipstick, I can fly through my to-do list with ease.
Fashion is a form of self-care. An intentional start to my day, putting on make-up and picking out an outfit, is a way of prioritizing myself. And when I care first for me, I care better for the ones I love.
Because it's not always possible to spend loads of time getting ready in the morning, I build my wardrobe intentionally, with quality pieces that work hard for me. For example, I started wearing caps because I hated doing my hair. I borrowed my husband's ball cap and wore it with pink lipstick and a ponytail and thought I looked kinda cute. Now, I wear them all the time, and even make them, because they're that important.
Here are the reasons a cap is the most important item in my closet.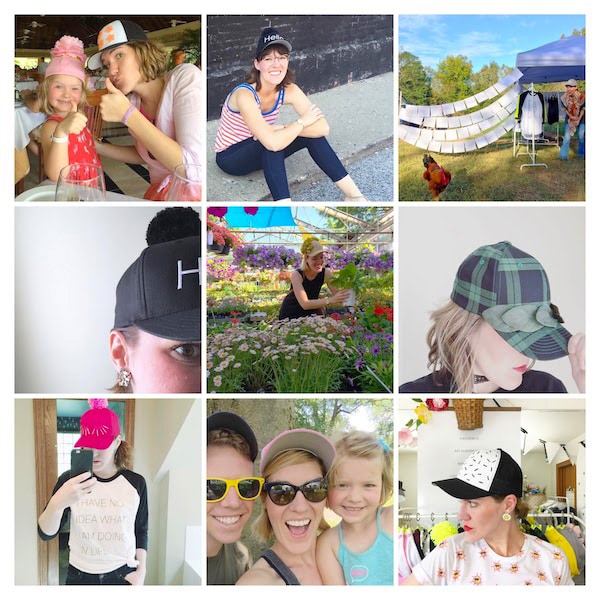 A baseball cap is useful. Skipping a hair wash affords me a little more time on makeup, a little more time picking my outfit. A little more time. Which means I'm not rushed and frantic as I get ready in the morning. It's also a great option when I don't have time for a shower before running errands. If I'm wearing a cap and my favorite sunnies, then I feel put together when I drop my little lady off at school.
A baseball cap is easy to wear. I wear them everywhere for everything and dress them up or down depending on the occasion. I wear them with my big jeweled stud earrings out to eat. I wear them with my ponytail to the beach. I wear them with my favorite skirt while running errands.
A Mrs. Emily cap helps me celebrate. The caps I make, are colorful and fun. It is on my hardest days that I reach for my happiest clothes to remind myself that there is so much good to be celebrated. And, that if I just keep on, I'll see the sun again soon.
A baseball cap is a cool piece of clothing. These ladies prove the secret to looking effortlessly chic is as easy as donning a cap.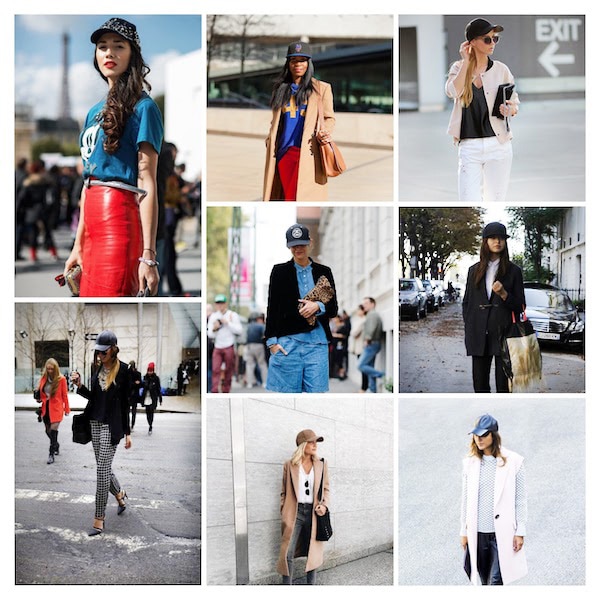 I used to think that clothes, makeup and accessories were fun but frivolous. Now I see fashion in a different light. These days, my jobs are too important; the people I take care of too precious; the dreams I'm chasing too close; to not give my all every day. Fashion helps me do that. It both prepares me and offers me space to prepare myself to get out there and leave it all on the field.
XX, Mrs. Emily
Thank you again, Emily! I love the encouragement and and hope you give to ladies of all ages. Be sure to head over to Emily's site and give her some Delineate Your Dwelling love!
You can also follow along with her here!
Website | Instagram | Pinterest | Facebook | Twitter

SaveSave
SaveSave
SaveSave
SaveSave
SaveSaveSaveSave
SaveSave
SaveSave
SaveSave
SaveSave