INSIDE : Learn how to make a DIY butterfly terrarium this Spring season! Using colorful faux butterflies, gorgeous glass terrariums and some fun moss balls the sky is the limit to the fun you can have.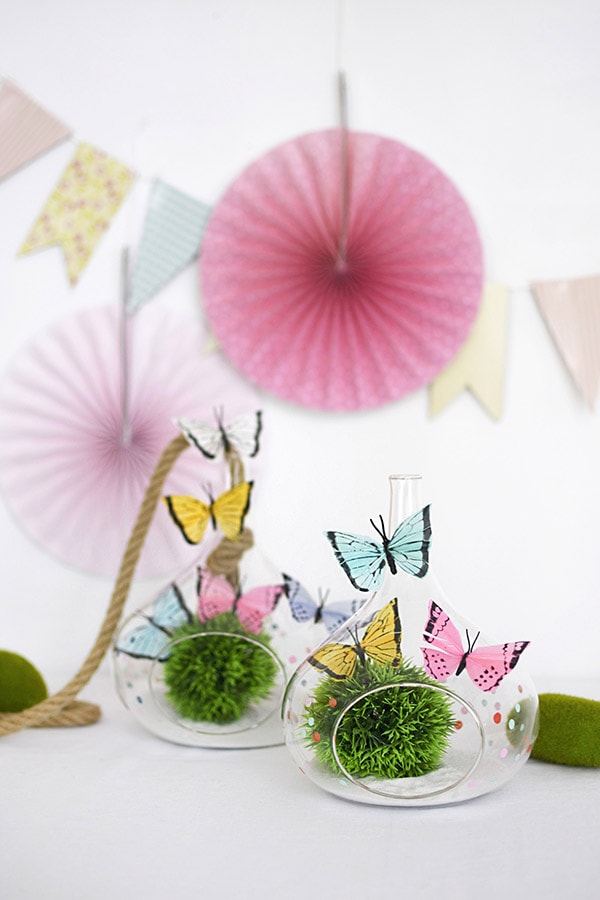 Butterflies are such captivating outdoor creatures! Even as a full grown adult, I stop whatever I'm doing when I see a butterfly fly past me. Today I am sharing how to make a Colorful Butterfly Terrarium so whether you are indoors or outdoors, you can enjoy them all year long.
First of all, let's take a moment to talk about these stunning glass terrariums! I love that they are flat bottomed so they can just sit on a shelf or table, BUT they also can hang with these robust rope ties.
And I love that you can customize these glass terrariums with polka dots, stripes or any type of embellishment you would like.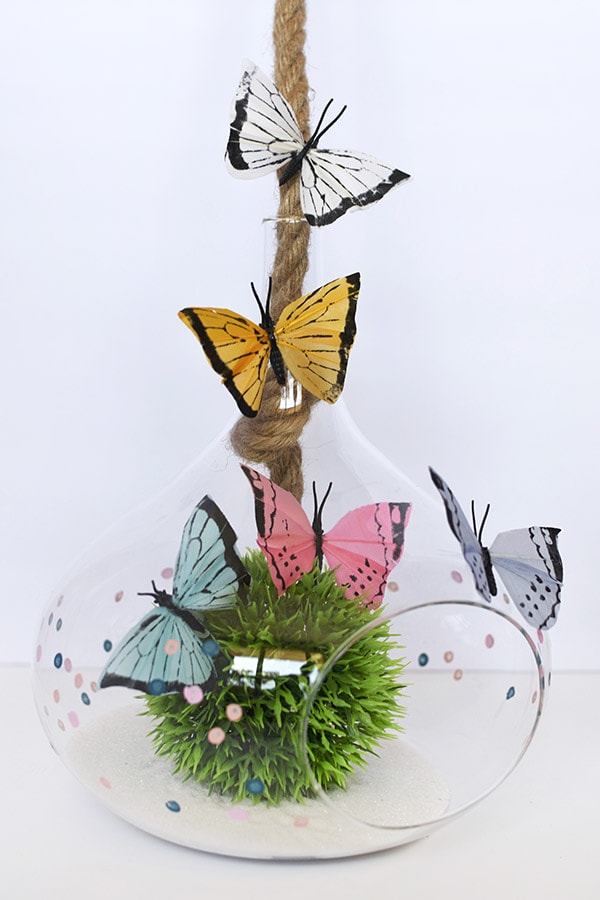 Be sure to head over to Oriental Trading's Fun365 site to see my full tutorial post for these colorful terrariums.

Also how fun are all these butterflies? I loved how many colors came in one package. I used two packs of butterflies for this project but I still have quite a few extra butterflies left over for future crafts. YAY.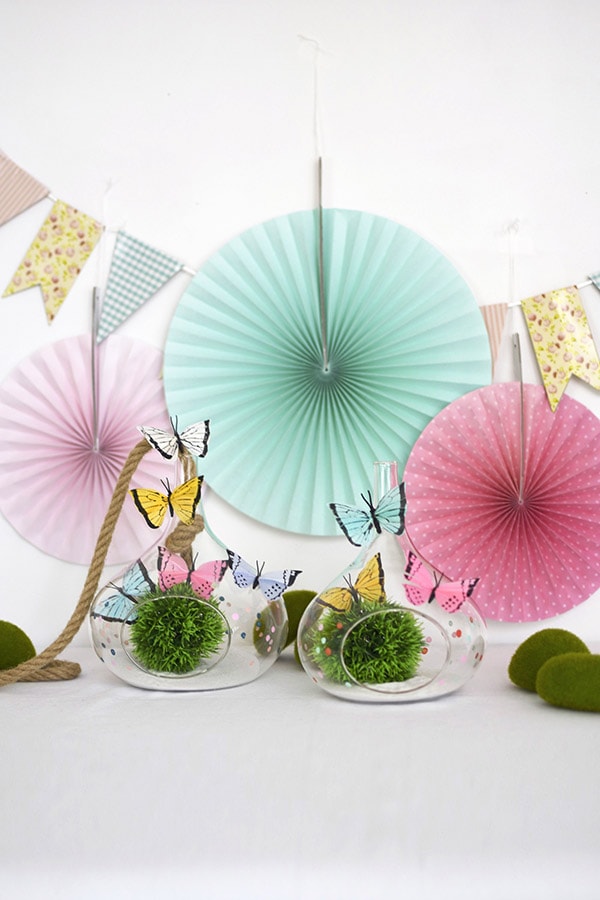 I'm a huge fan of Oriental Trading's terrariums and maybe one of my favorite projects was this Modern DIY Terrarium, for which I used wooden bottom terrariums. But I have to say, I think these butterflies are coming in at a close second!

So if you are looking for a fun way to add color and fun to your home, be sure to give butterflies a thought! And if you want to see exactly how to create this fun terrarium project, head to Oriental Trading's Fun365 site!
Looking for other inexpensive Butterfly items for your backyard? You might be interested in these: Butterfly Hotel, Butterfly House, Butterfly Feeder and Butterfly Nectar!
If you're curious to check out all my Oriental Trading projects, you can head over here!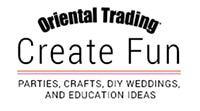 SaveSave
SaveSave
SaveSave
SaveSave
SaveSave
SaveSave
SaveSave