Well it's a happy day in the world of plant lovers like me. Amazon now is carrying plants and although I would always pick buying plants locally over buying them on the internet… AMAZON NOW CARRIES PLANTS and I'm kinda excited about it.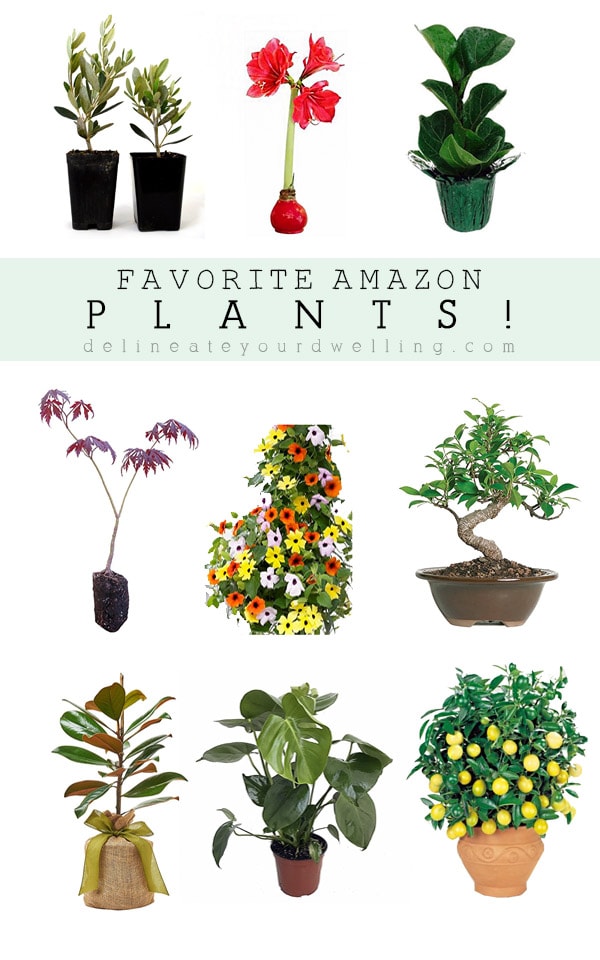 This post may contain affiliate links. See full disclosure here.
From what I can tell they are now selling just about everything! From trees, to succulents, to aquatic plants! Now, I've not bought any of these from Amazon so I can't vouch for their survivability, but I did some digging and am sharing a few of my very favorite Amazon plant finds below!
Olive Tree | Red Amaryllis | Fiddle Fig
Japanese Red Maple | Black Eyed Susan seeds | Bonsai Tree
Magnolia Tree | Split Leaf Philodendron | Meyer Lemon Tree
If you liked this plant related post, you will definitely like my easy checklist to help Keep Your Plants Alive? Sign up for my newsletter to get your FREE copy today and access to my how-to care for plants ebook coming soon!

SaveSave