Last summer I added yet another painted fruit bag to my collection, peaches!  I now have painted peonies, painted watermelon, painted lemons and peaches.  Last night, I shared my painted peach bags on Instagram and a friend told me (thanks MJ), you should add this to your Society6 shop… YAS!  So, I spent some time this morning and edited and cleaned up the patterns and drum roll — I've got Summer Peaches officially in my shop!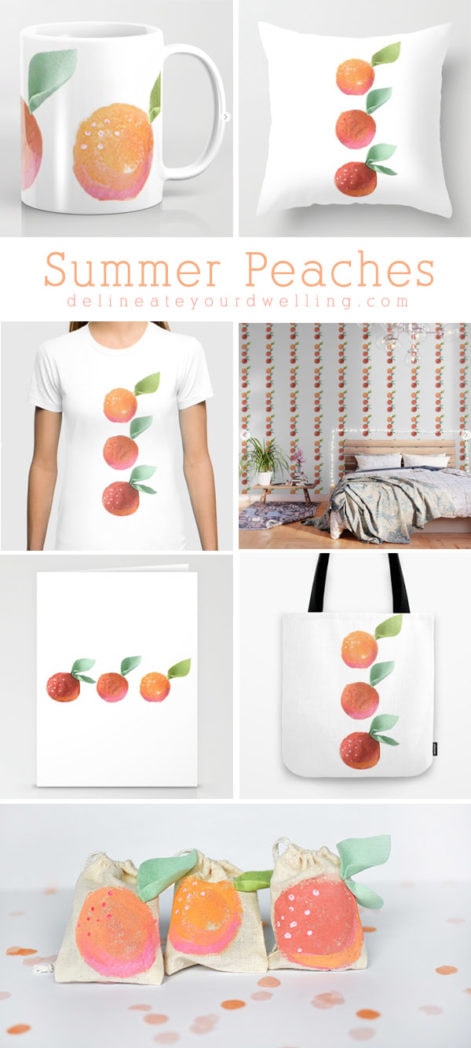 I love the graphic messy nature of these peaches.  I had such fun adding colors to colors and making an assortment of peach looking fruit.  As you can see in my original peach mini bag post, I then added the sweetest green leaf felt to each bag!  Oh I love them.
There are so many different peachy items in my Society 6 shop now.  I have uploaded both a vertical and a horizontal design.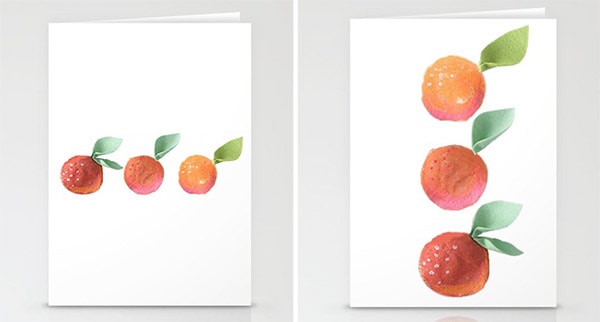 Peach Love Stationary |  Summer Peaches Stationary
And I am straight up dying at the sweetness of the peach wallpaper!!!!  Where can I use this?  It's too good to pass up.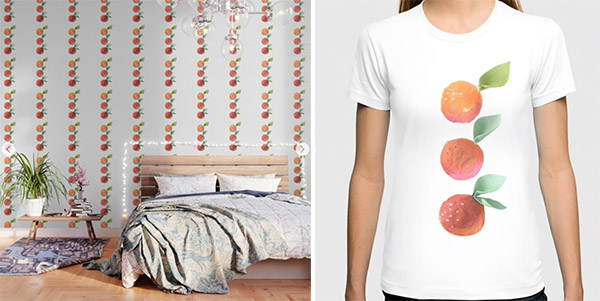 Summer Peaches Wallpaper  |  Summer Peaches tee shirt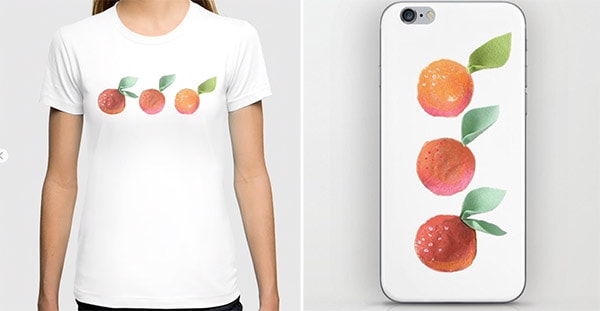 Peach Love tee shirt  |  Summer Peaches iPhone skin
Other favorites of mine are always… tote bags, pillows and even mugs!  Ah, I literally want them all.  And I think I'll slow start uploading all my other fun summer fruit and flower paintings.