As I have continued this journey as a creative blogger, there have been many things I have learned along the way. A huge one I'd like to touch on today is photography. I was fortunate and we already owned a very nice DSLR camera (which I had never once even used) before I started blogging. I'm fairly certain I even made fun of my husband for buying it at the time. But now, that camera has become my right hand man. I've surpassed my husband's photography skills, which I never thought possible. However, I still have goals of getting better! Today, I'd like to share a few tips on how I got here and how I plan to continue Upping My Camera Game!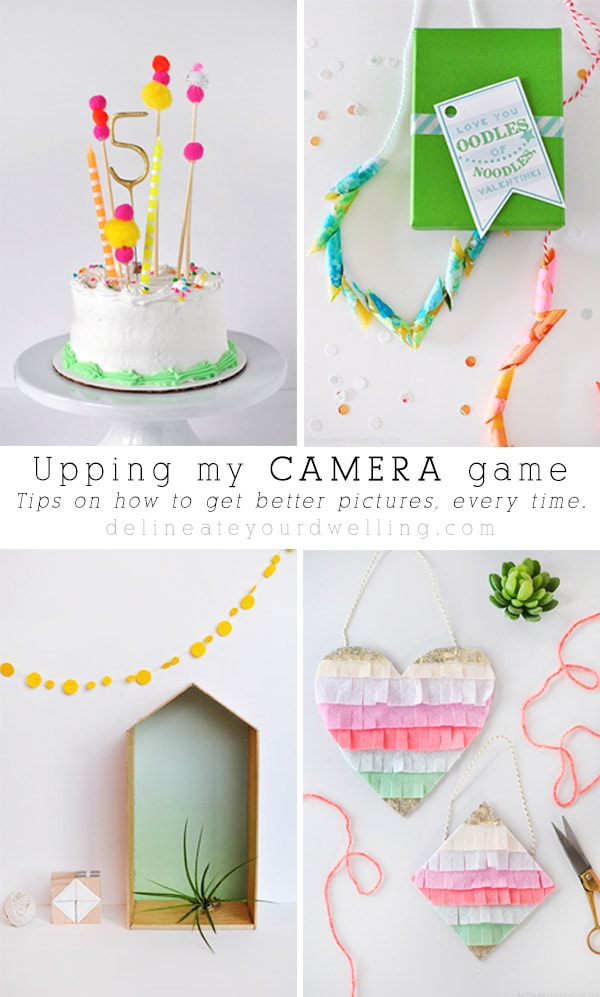 This post may contain affiliate links. See full disclosure here.
In order to convince you that I've come along way in my three years as a blogger, I need to show you where I started. You've been warned. Here is one of my very early day's DIY posts, a fun Fishing Game I made for my son.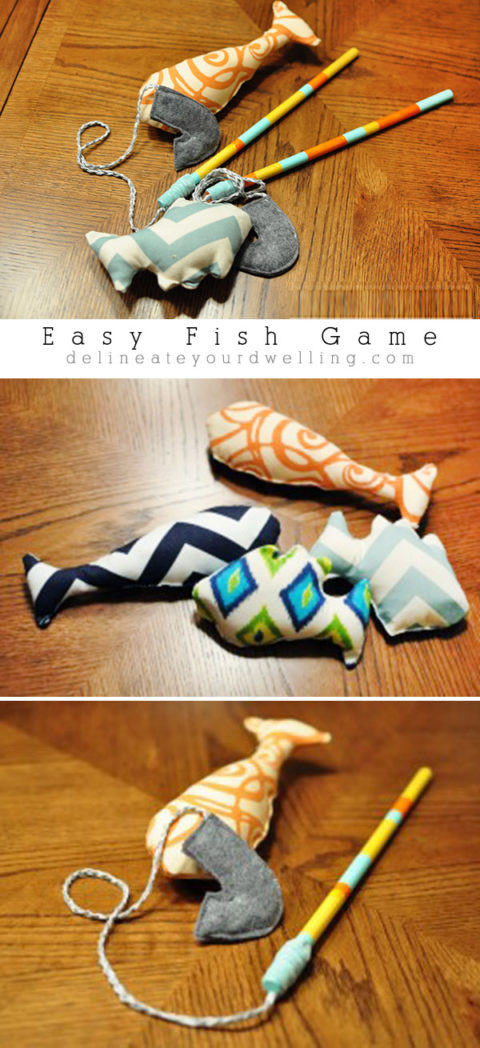 Let's take a closer look at this picture and talk about how it could instantly be improved.
1. NATURAL LIGHT
At the time of this fish craft post, I had an 11 month old and a 2 year old. I took this picture after they went to bed. You can see either the glare of the chandelier over head or possibly that the flash went off and bounced off the table. Either way, it's not good.
Natural light is your friend and one of your best assets for photography. I now know to move to where the light is. In our last house, that meant I did most of my crafting on the floor in the kitchen beside our sliding glass door. Now, I move our kitchen table all around the dining room to capture the best indirect light. It's not always easy, but it really makes a huge difference.
2. STAGING
I'm not even sure exactly what to say about the "staging" of my fish photo. I still typically go with a fairly simple background (white mostly) but the staging for this fish photo is…. lacking, to say the least. On the plus side, I went with a fairly plain background but the wood tone does nothing for this image.
Your props and your background should always complement the main subject of your picture. Whether it's napkins in a food picture or confetti in a party photo, think wisely about what you include in your camera lens! Personally, I like a crisp white background to offset most of my photos, but there are certainly occasions for more than simply white.
And with those two big tips, that's just about where my current photography knowledge ends. I still shoot in automatic mode but have been wanting to make the move over to Manual for at least a solid year.
Now we come to how I plan to UP MY CAMERA GAME! My dear friend, Aniko from Place of My Taste has recently launched a Photography ebook giving out ALL her secrets to stunning pictures (automatic, manual and cell phones!), tips on staging for interior spaces, flatlays, nighttime photography AND food shots.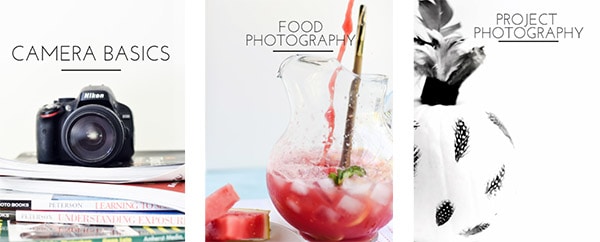 I read her simple to understand ebook and my mind instantly exploded with all the potential, that I wasn't taking advantage of with my camera!
Her ebook is mostly written for bloggers, but there is so much useful material about the basics of photography, getting that perfect picture with styling and staging, backdrops and composition. And BELIEVE ME, Aniko composes her photographs about as well as any blogger I know! I was learning new things left and right.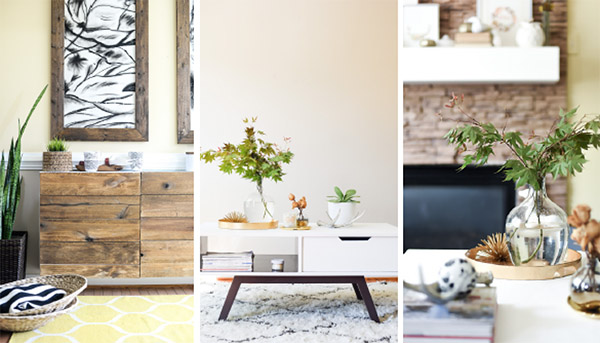 I love that this ebook also contains clickable resources and videos. PLUS if you use Adobe Lightroom, she is selling LightRoom presets for editing pictures. Major time saver.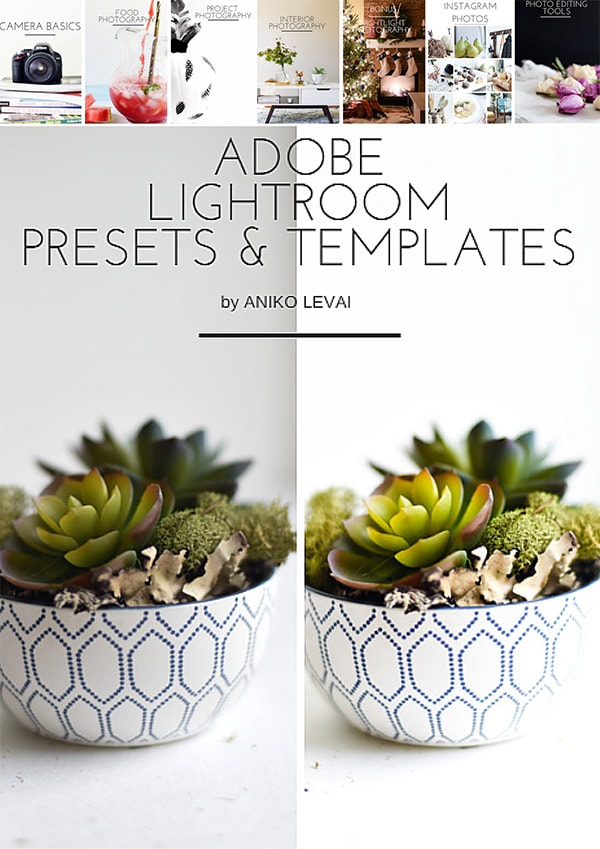 And if you'd like to be certain to get a copy in your hands, you can use CODE: DELINEATE during purchase to receive $10 off the master package!
Looking for more BLOG related topics? You might like these.

SaveSave
SaveSave