Welcome to our first Open House series of 2014!

I'm so excited to kick off the new year showing you the lovely bedroom of my dear and long time friend, Liliana. We first met through mutual acquaintances over drinks at a Martini Bar (so fancy, I know). We hit it off right away and I found out during that evening that we lived in the same apartment complex. Fast forward to the VERY next time we hung out and I mentioned that our rent was going up the following year… would she be interested in being roommates? (Looking back, maybe I should have been a bit more judicial about my roommate selection process.) Thankfully, Lili and I became such wonderful friends.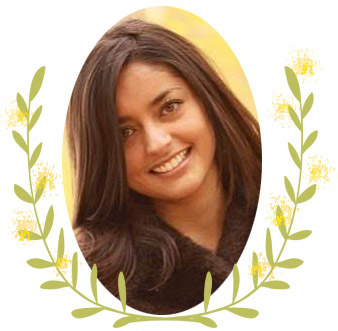 We've celebrated engagements, birthday's, bachelorette parties, wedding showers, we were both bridesmaids in each other's weddings, baby showers, cocktail parties, Christmas parties, numerous craft night parties, a trip to Mexico that involved roosters, a roommate reunion trip to Scottsdale, Ugly Christmas Sweater parties, dinner clubs and so much of everyday life.
I love this lady and I'm glad to call her my friend. Thank you, Liliana, for opening your home to us, Open House Bedroom.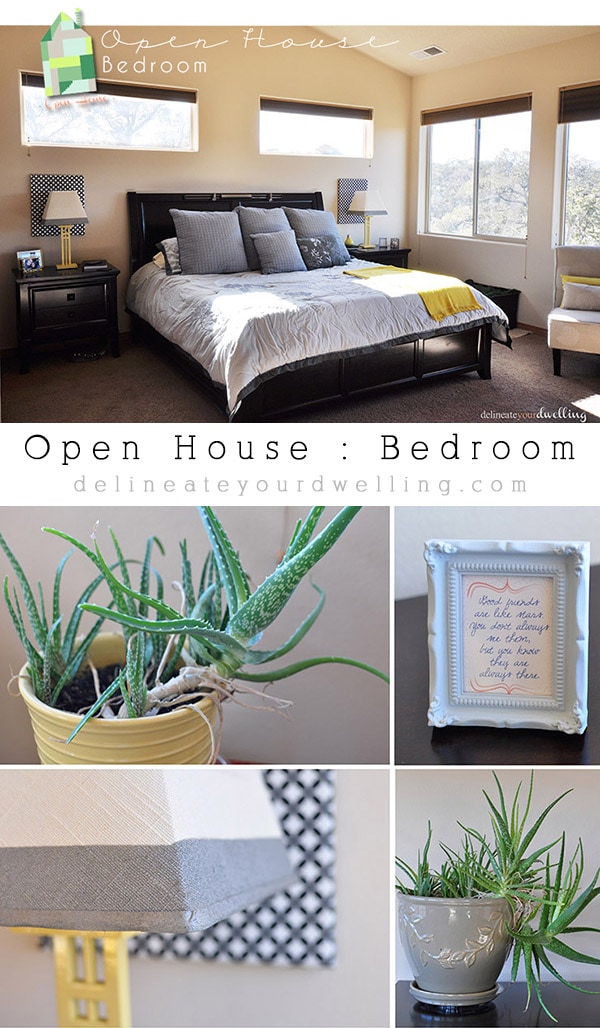 1.

What were the DIY projects you did for this room?
I painted the base of the table lamps with a soft yellow color and painted a silver stripe at the bottom of the lamp shades. I got a little spray paint crazy and may have also spray painted some picture frames that my husband has on his side of the bed. I also created some backdrops for the lamps using canvas and graphic fabric to cover them up.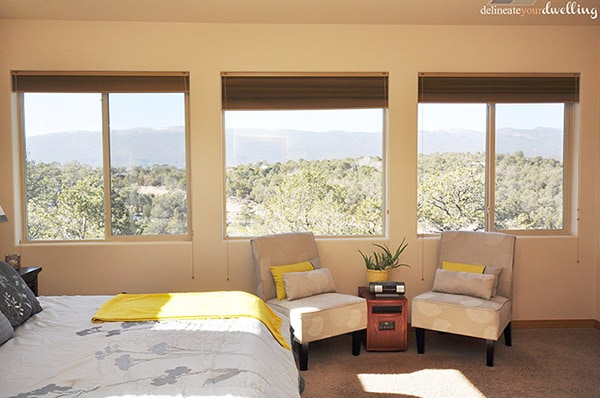 2.

What was your least expensive transformation for the biggest wow factor.
I think the canvas with the graphic fabric adds a very unexpected texture to the room. I really wish the canvas was a little bit bigger, but overall I was really happy with the result.
3.

Where did you gain most of your inspiration for the color scheme?
I knew I wanted to do something with yellow because I love the cheery feeling it brings up. I also knew that I couldn't go too crazy with the colors because my husband would have had an opinion about it, so I tried to keep the rest of the color pallet neutral, that way both of us were happy with the room.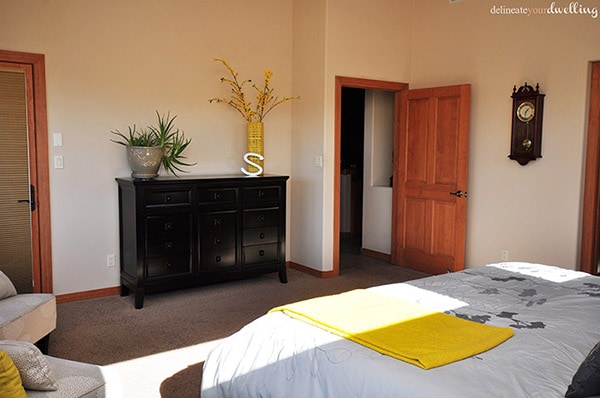 4. Are there any

remaining projects or purchases for the room?
The room is still a work in progress… I want to add some softness by adding some gray striped curtains. I have not decided yet, but I may make those another DIY project. I also want to add a graphic rug by the foot of the bed and add a storage bench for our sheets + blankets also by the foot of the bed. And finally, I want to give my dog's bed a makeover so it matches the room's color scheme and she doesn't feel left out.
5. I have to ask, with those AMAZING views,

do you ever sit on those chairs and gaze at your view?
I love sitting in those chairs with a cup of coffee and admiring the view outside. I think the view is what sold us on the house so we try to enjoy it as much as possible.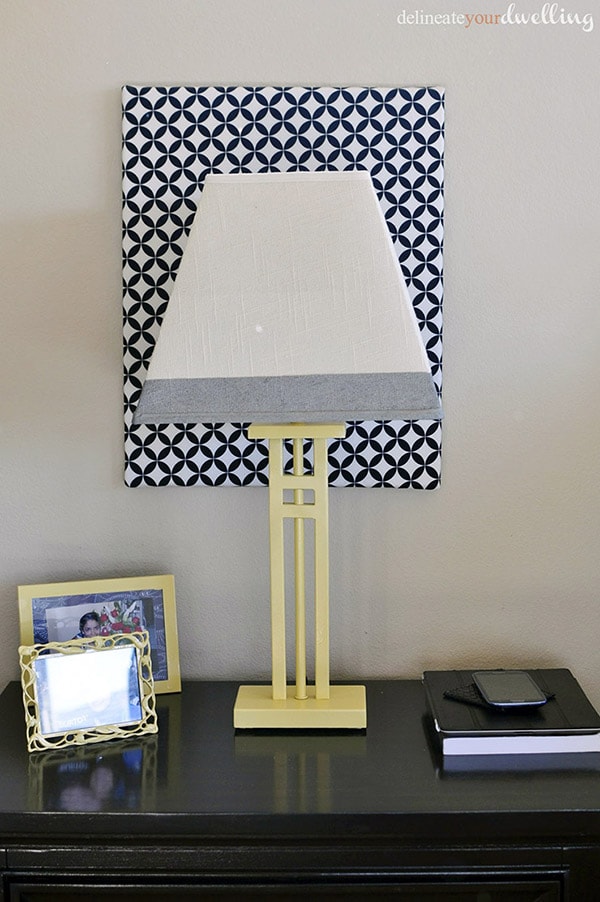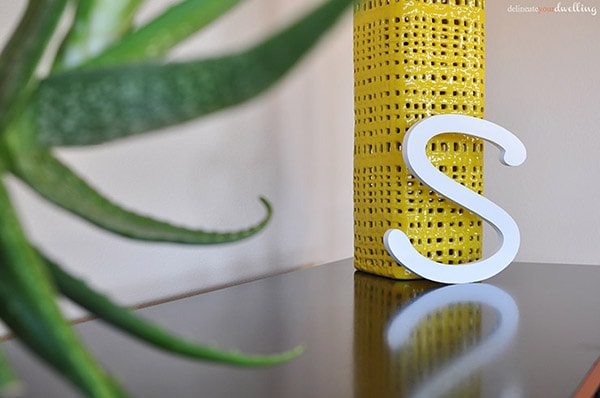 When I moved to Indiana for a brief five months, I made a small print for some of my dearest friends I was leaving. It warms my heart she has it sitting on her night stand.
What a cheerful and vibrant room full of wonderful do-it-yourself projects! Thank you again, Lili, for allowing us all to take a quick peek into your space.
SaveSave