Hey hey hey, it's Friday!  Also, the weather is cooling down, I've seen a few single leaves on the ground and Pumpkin Spice is taking over my life… so you know that means, October is on it's way!  And a huge sorry that I missed September's digital calendar.  Life got busy and it slipped right past me.  Thanks to everyone who was so patient to wait for this months!  Without further ado – here is the FREE October 2016 Digital Hand Lettered Calendar!
UPDATE!! 2018's Hand Lettered Calendar is now available for download!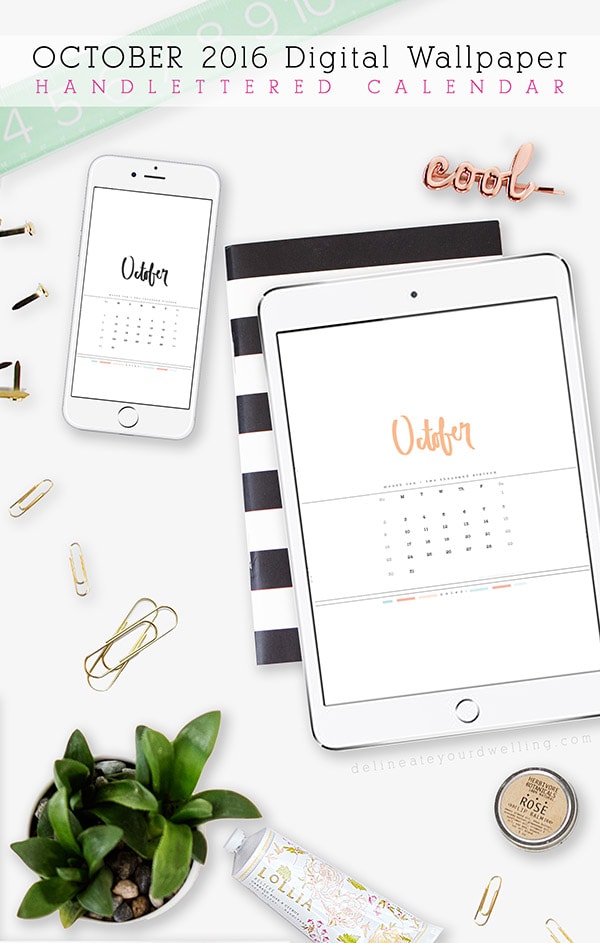 I just checked and the paper version of this calendar, my paper 2016 Hand Lettered calendar has been downloaded over 152,000 times since last November when I released it.  Guys, YOU ARE LOVING THIS CALENDAR – and it makes my heart swoon!!
Now, I have started getting a requests for the 2017 calendar already.  I'm sorry to say, I'm not quite ready to release the new one just yet but I plan to share it a little earlier than last year.  Thank you again, for loving it as much as I have!
On to the reason you all are here today, the digital versions!  There are two different digital styles available for you to pick from.  There is a simple color version available and there is a second style, which is exactly like the paper calendar version, black and white.  Both versions are available for download on a Desktop, iPad and iPhone size.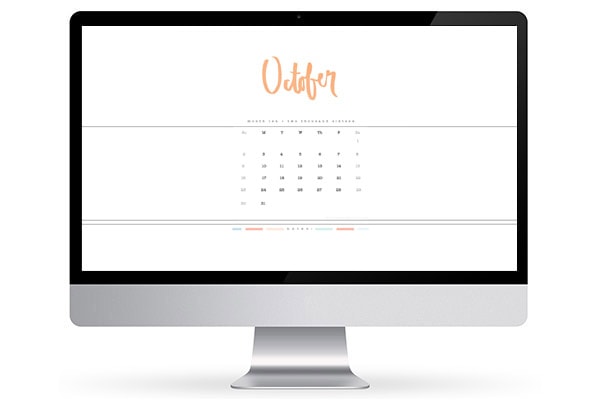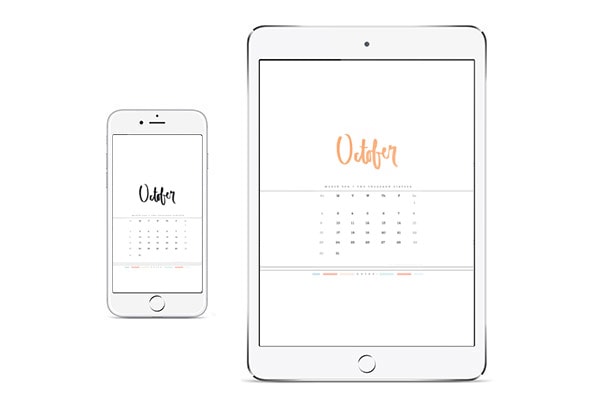 See the below links for all the various downloadable sizes and colors.
Please note when setting your images to your iPhone or iPad, you need to center the month BELOW the clock located near the top of your screen.
> > > > OCTOBER Color Options:  iPhone | iPad | Desktop
> > > > OCTOBER Black and White Options: iPhone | iPad | Desktop
And if you liked this modern digital calendar, be sure to sign up for my DYD Free graphic printable group for more fun like this.


SaveSave
SaveSave