It's Christmas Day, friends!  I wanted to pop in quickly today to wish each and every one of you a Merry Christmas, a Happy Holiday, Seasons Greetings and a Happy New Year from Delineate Your Dwelling!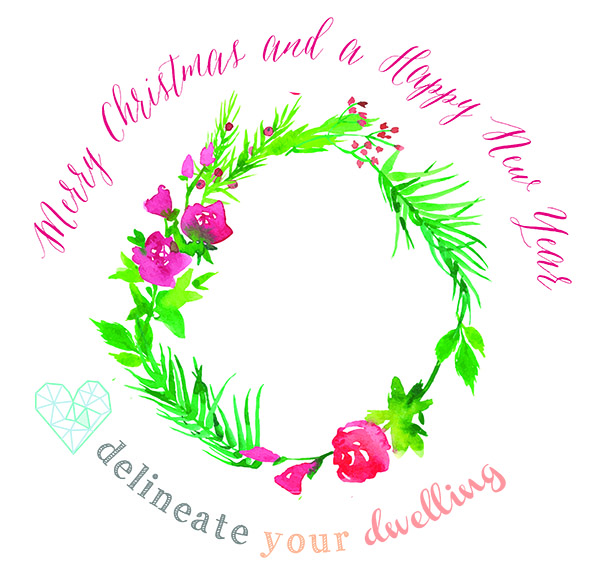 Thank you for joining me on this blogging adventure, it's been such a joy.  I am so grateful for this past year and am thankful to celebrate my third Christmas with you all.
Be sure to grab your favorite cookie, some egg nog and enjoy some great family time!