April showers bring May flowers!!  And I'm so happy we had some early April showers (at least in IL) as May is almost here and everywhere I look, I see colorful spring flowers.  Tulips seem to be the flower of choice in my neighborhood and I can't say that I mind one little bit.  In other spring news, today I am sharing my May 2016 Digital Hand lettered Calendar for free download!
UPDATE!! 2018's Hand Lettered Calendar is now available for download!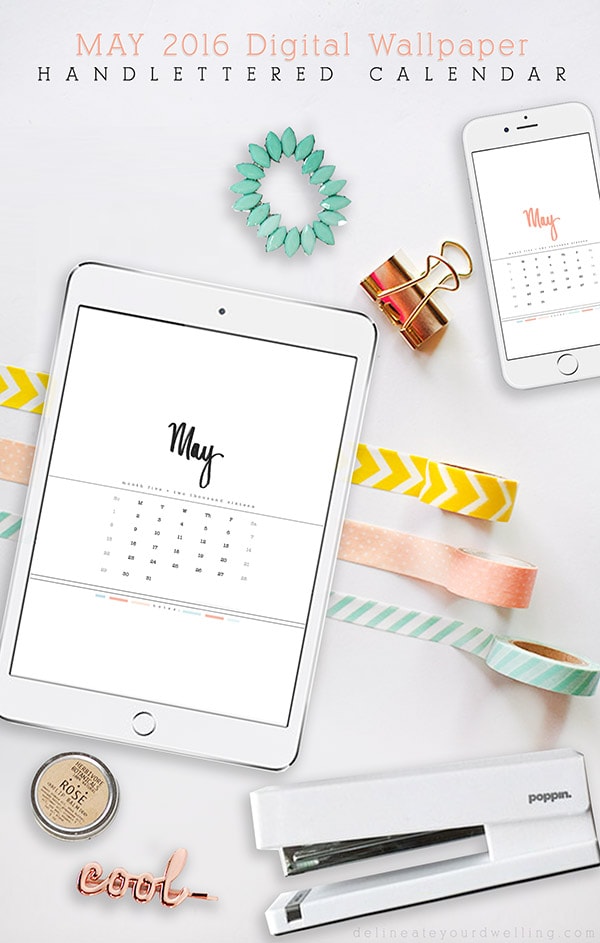 I have two different digital styles for you to pick from today.  There is a simple color version available, shown below on the iPhone and iPad image.  And the second style is the minimalist black and white version, based from the hand drawn paper calendar.  It is shown below on the desktop image.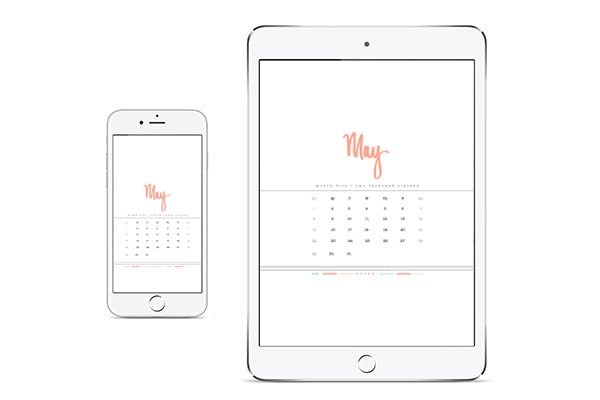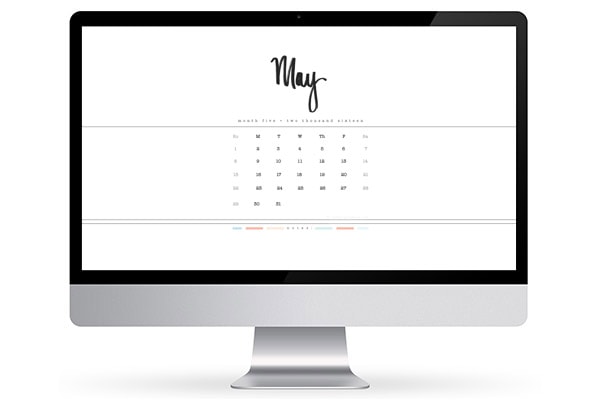 And while I'm at it — Thank you, thank you for your enthusiasm for my paper version of the 2016 Hand Lettered calendar (it's up to 106,000 downloads — whaaat!!!).
Now, onto the FREE downloads!!  See the below links for all the various downloadable sizes and colors.
Please note when setting your images to your iPhone or iPad, you need to center the month BELOW the clock located near the top of your screen.
> > > > Color Options:  iPhone | iPad | Desktop
> > > > Black and White Options: iPhone | iPad | Desktop
Be sure to sign up for my DYD Free graphic printable group for more fun like this.


SaveSave
SaveSave
SaveSave