I released my 2016 Hand Lettered calendars this past November and had anticipated you all being excited.  However, I have been absolutely blown away at the level at which you have LOVED it.  With all that love, I have decided to share the calendar in a digital wallpaper version.  So today, you can now officially download the March 2016 Digital Calendar!
UPDATE!! 2018's Hand Lettered Calendar is now available for download!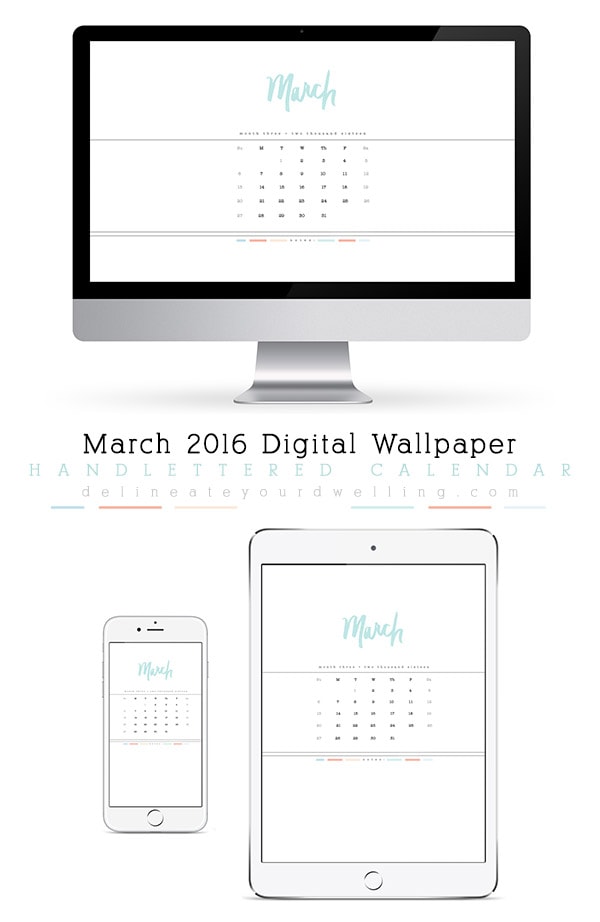 I took my hand lettered design I used for the paper version and came up with two digital styles for you to pick from.  I have a black and white version available, shown below.  The second version, the one shown above, has the month in color.  I thought I'd like the black and white best, but after finishing them up and trying out on my own cell phone and laptop, I think I will be keeping the option on my devices.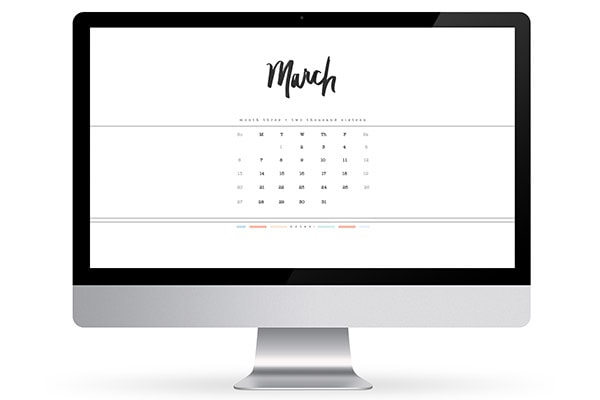 I am almost daily tagged on someone's Instagram with a picture of my paper calendar in their home.  I wish you could see the smiles on my face from seeing those pictures!  It's currently been downloaded 77,000 times… since November (a 3 month's time).  Thank you all for making my day!
Now, without further ado see the below links for all the various downloadable sizes and colors!
Color Options:  Desktop | iPad | iPhone
Black and White Options: Desktop | iPad | iPhone
SaveSave
SaveSave