Is it just me or has June has started to show it's face a few days early?  Summer feels like it's here, we finally are getting warm (and a few days have been HOT), we got the inflatable kiddie pool out yesterday and I am loaded up on sunscreen.  I say, bring it June I'm ready for you!  Today I am sharing my June 2016 Digital Hand lettered Calendar for a free download!
UPDATE!! 2018's Hand Lettered Calendar is now available for download!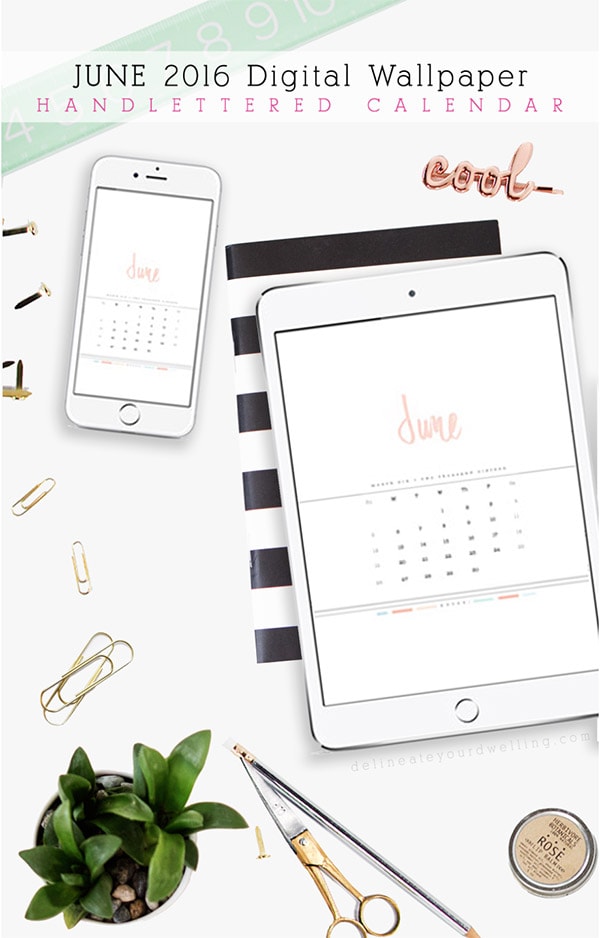 If you have been following along, it is pretty much the same drill as the last few months.  I have two different digital styles for you to pick from.  There is a simple color version available, shown below on the iPhone and iPad image.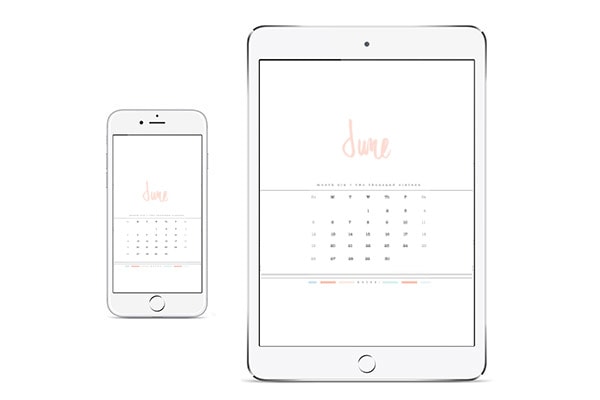 And the second style is the minimalist black and white version, based from my original hand drawn paper calendar, which has been downloaded OVER 115,000 TIMES!!!  The digital color version, is shown below on the desktop image.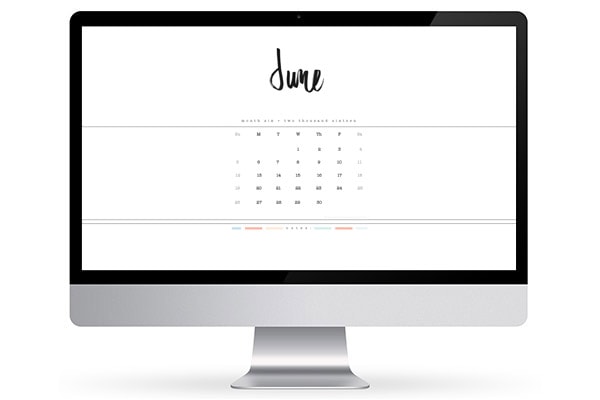 Now, let's get to the FREE downloads!!  See the below links for all the various downloadable sizes and colors.
Please note when setting your images to your iPhone or iPad, you need to manually center the month BELOW the clock located near the top of your screen.  Otherwise the month will be covered up by your clock, just a friendly FYI.
> > > > Color Options:  iPhone | iPad | Desktop
> > > > Black and White Options: iPhone | iPad | Desktop
And if you are loving this free printable, you might be interested in
signing up for my DYD Free graphic printable group for more fun.



SaveSave
SaveSave