INSIDE : Learn how to create a modern tabletop tree look with mini bells! Make a Jingle Bell Tabletop Christmas Tree pot with mod straight lines.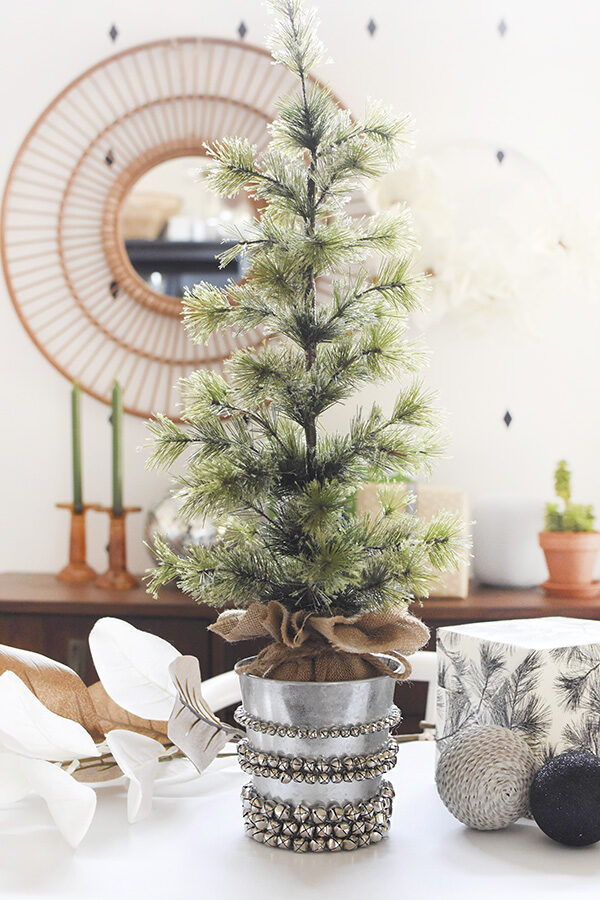 This post may contain affiliate links. See full disclosure here.
Last week I shared a DIY Tabletop Christmas Tree, 3 different ways and today I'm back with one more way to bring some festive cheer to your home!
What supplies do I need to make a Modern Jingle Bell Tree pot?
Metal pail (make sure it fits your tree)
Hot Glue
Washi Tape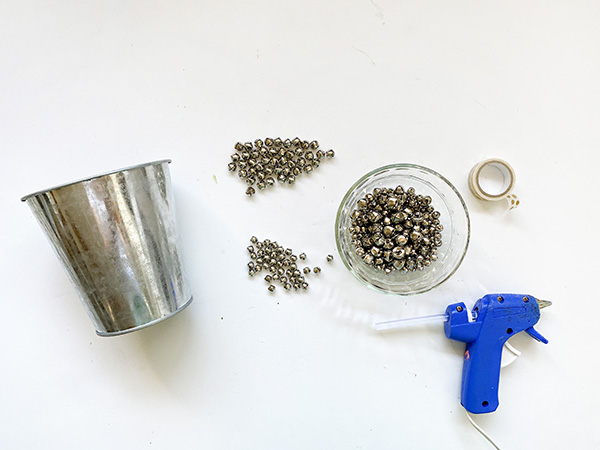 How do I make a Modern Jingle Bell pot for my tabletop tree?
Start by sorting your jingle bells into size categories. This will really help speed up the process when you begin to glue the bells on.
Starting with your largest jingle bells at the bottom of your pot, slowly begin to glue the bells in a straight line. Create three lines of bells, then add a piece of washi tape next. This will give you a perfect line to follow for your medium to small sized jingle bells.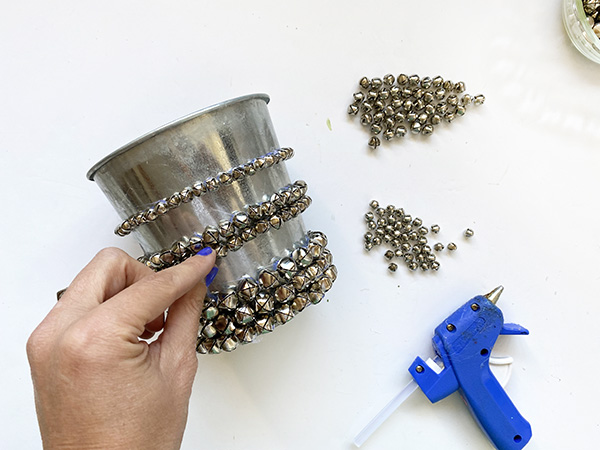 Create two lines of jingle bells and then add one additional line of washi tape for your last single line of bells.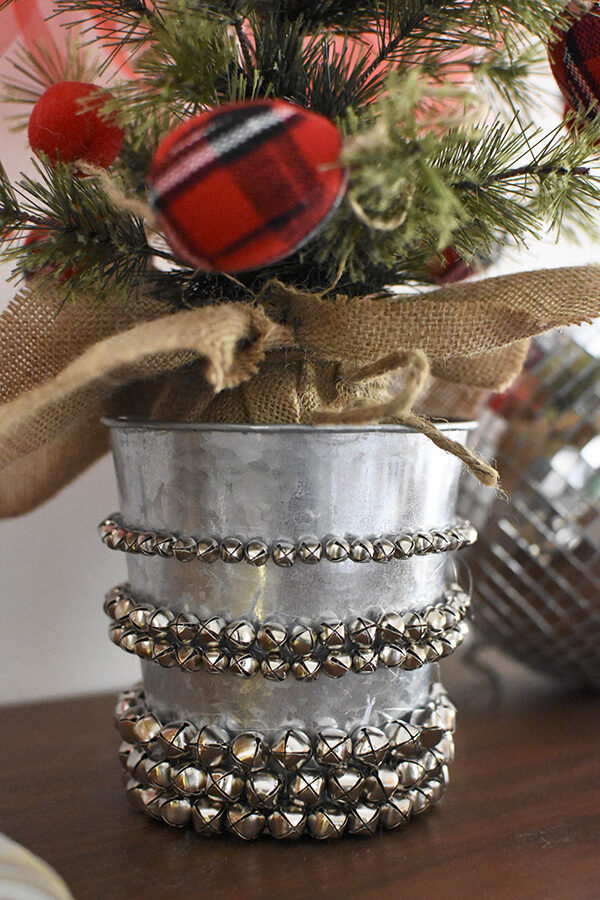 Jingle Bell Tree Pot
Place your tabletop Christmas Tree into your new galvanized pot and you are set!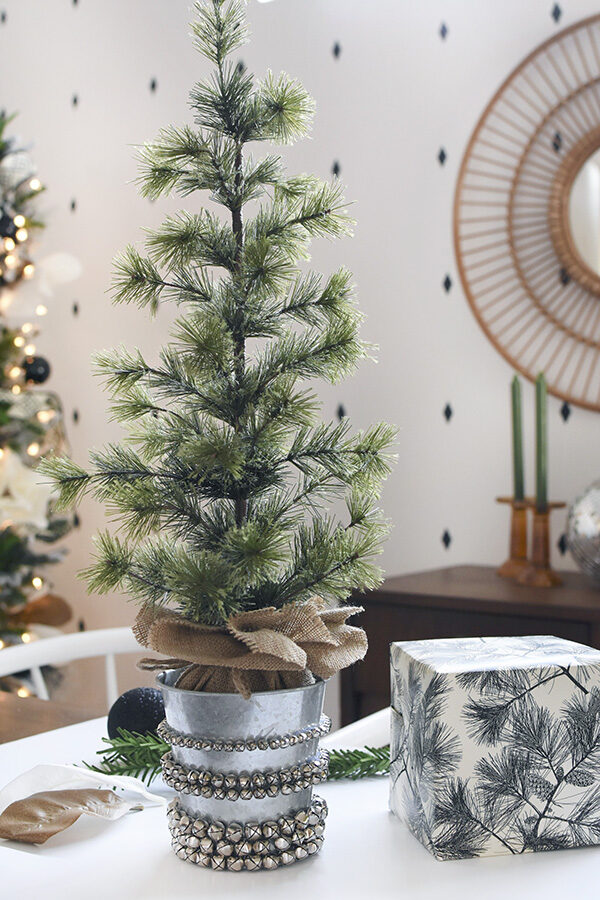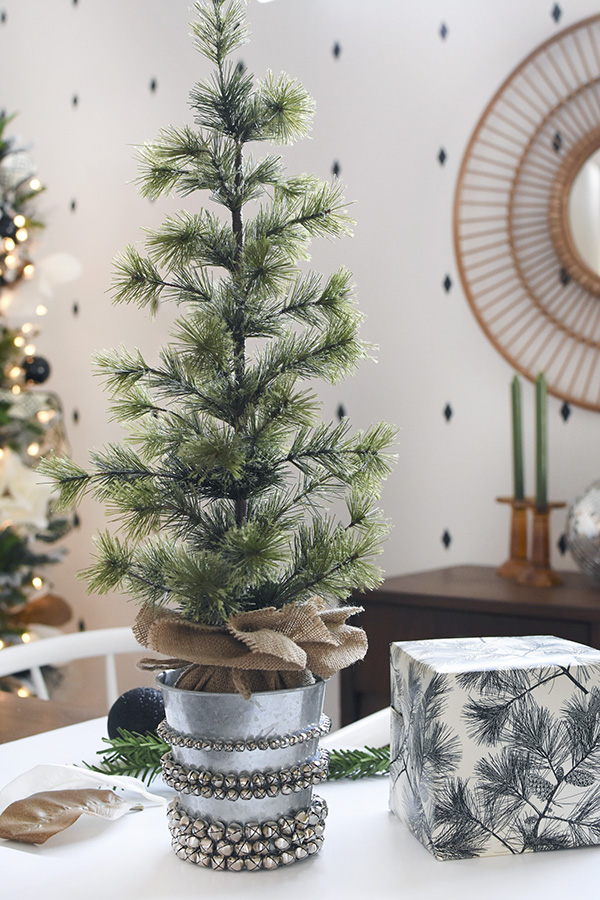 I added some battery operated twinkle lights and a fun red plaid garland to mine. You can use whatever lights and ornaments you prefer!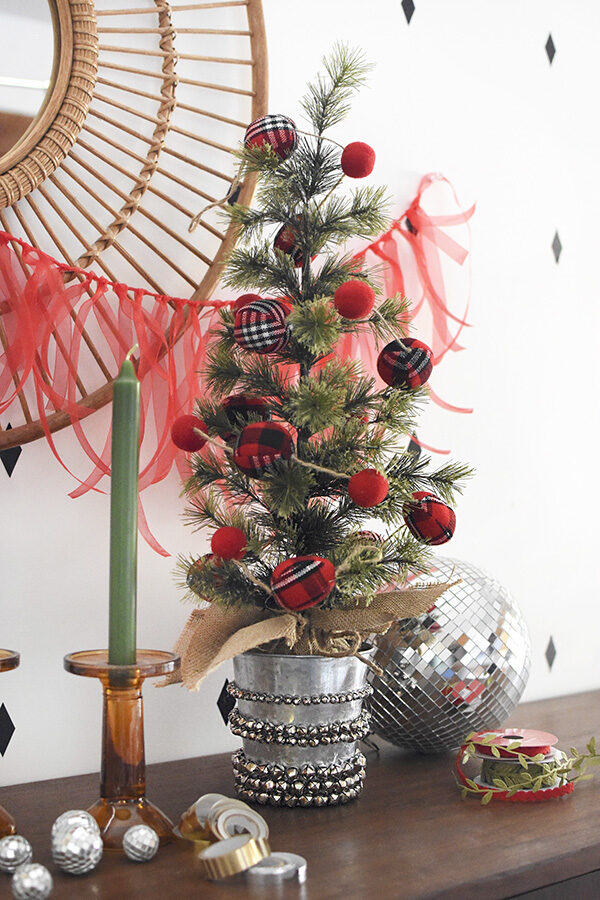 Looking for a few other fun Holiday related craft projects? You should check these out.
How to Dry Orange Slices for decoration