Ah, Pinterest.  It's easily one of my favorites and thanks to so many of you who took my survey, I know it's a favorite of yours as well and rightly so.  Pinterest is the new creative Google for many of us.  When I want to know the best school related DIYs, then off to Pinterest I head.  Today, I thought I'd share some of my favorite Pinterest boards, some of my favorite pins and some of my favorite inspiration!  Let's have a little "What I'm Pinning, latest Pinterest trends" fun.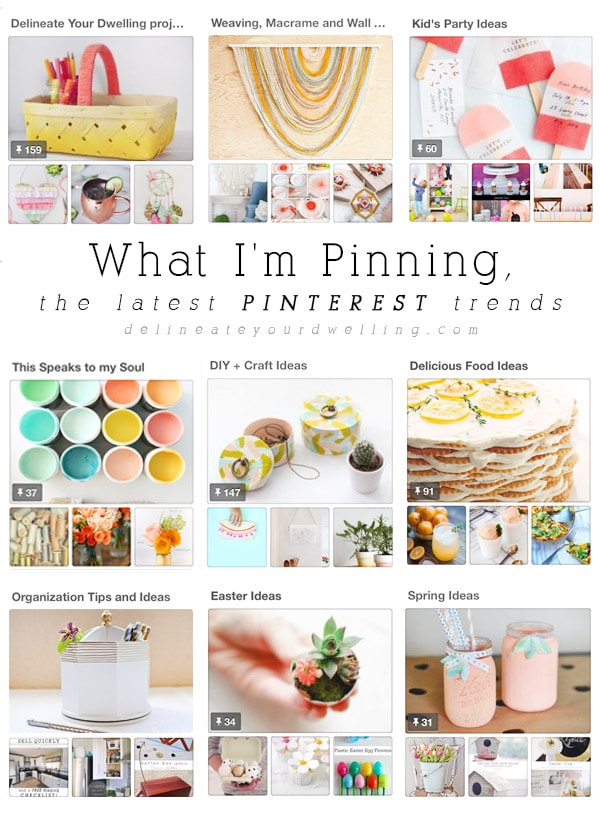 Did you hear?  Pinterest has again changed it's algorithm just a few weeks ago and you're seeing less and less of things you want to see and more and more of the things that Pinterest thinks you want to see.  Why all these social media outlets keep doing this, is beyond me.  However, you can always keep up to date on all things Delineate Your Dwelling by checking out my main Pinterest account.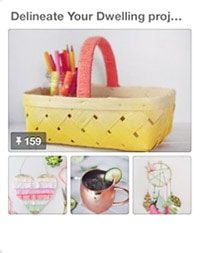 Each time one of my posts goes live, I add it to my Delineate Your Dwelling projects board.  It is full of brightly colored DIYs, delicious recipes, organizational tips, fun printables and kiddo party related items!  It's basically Delineate Your Dwelling on cheerful steroids.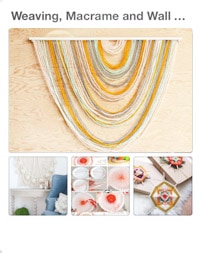 Weaving, macrame and wall hangings.  This trend is so big right now and although I've yet to make any of these yet, they are high on my list of "must try".  So, whenever I see something fall into this category, I immediately pin it.  Have you seen the one made out of a simple mop?  Absolutely gorgeous!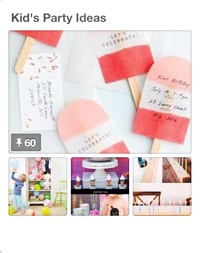 It's hard for me to ever pass up a great Kid's Party idea so whenever I see one, it gets pinned immediately to my Kid's Party Ideas board.  Plus, I'm in the middle of my daughter's Pom Pom Birthday party, so you better believe this board is full of creative goodness!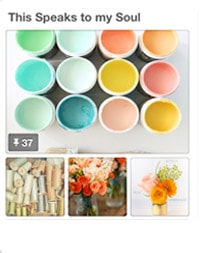 You know when you are cruising along on Pinterest and whether it's an interior decor item, a stunning succulent or a swatch of color… it just takes your breath away?  Well, those pins are found in my This Speaks to my Soul board.  I clearly have a thing for soft pastels and dreamy romantic floral displays… but who doesn't right?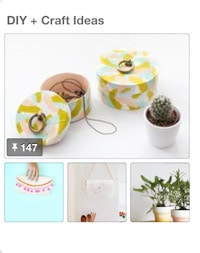 Incase anyone was still wondering, Delineate Your Dwelling is 90% DIY and crafts… so you better believe I've got a pretty fun DIY + Craft Ideas Pinterest board going!  I've had the honor of meetings online and in person with so many creatives and I love pinning many of their ideas to my board.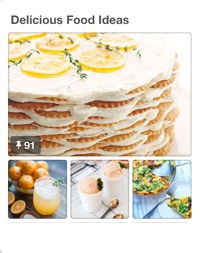 If there is one thing Pinterest is great for, it's showing off the latest and greatest food recipes!  Long gone are the days of looking up meals in a cookbook.  I have so many go-to meals and desserts in my Delicious Food Ideas board.  I love that at a quick glance you can see what looks most appetizing and you are set.  I am always adding more recipes here.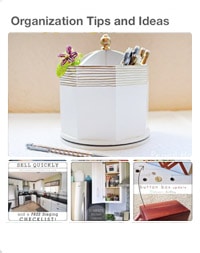 Getting organized, keeping organized, trying to stay organized again, etc… this something we all struggle with it seems on a constant basis!  I feel so much more calm in my life with things are in their place so I have an Organization Tips and Ideas board for sharing and pinning all pins that help me keep life a little more sane.
Easter is on it's way and if you haven't noticed… Pinterest has started filling up with Easter Eggs, little bunny crafts and recipes to celebrate Easter day.  I love finding new and creative ways to decorate eggs with my kiddos and they go straight to my Easter Ideas board.  Easter will be trending for a while, so start getting your ideas together now.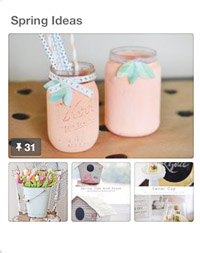 I always say that summer is my favorite season of the year, but there is something about coming out of the gray cold winter and having bits of green start popping up that makes Spring a very very close second to me!  I love finding cheerful colors, new ideas on planting tulips and great recipes for a spring afternoon and they go perfectly in my Spring Ideas board.
I hope some of these Pinterest trends will be helpful for you in the coming months!  It's always fun to stay up on the new season and I'm excited to be pinning away with you all!
Looking for more BLOG related topics?  You might like these.

SaveSave
SaveSave