INSIDE : Learn how to take simple ceramic Christmas balls and transform them into gorgeous statement Gold Leaf Christmas Ornaments! The gold foil will shimmer and shine on your tree.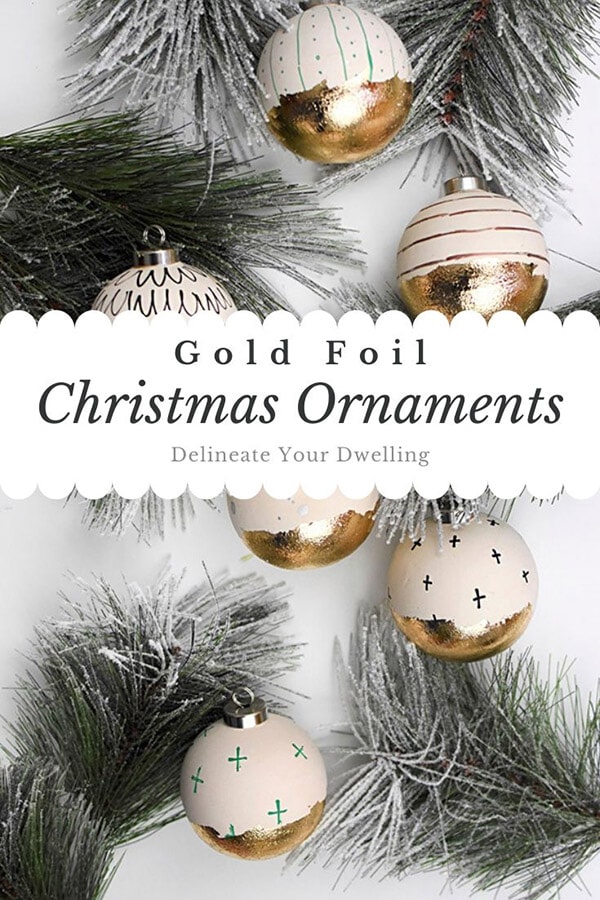 This post may contain affiliate links. See full disclosure here.
What supplies do I need to make Gold Leaf Christmas Ornaments?
Ceramic Christmas Ornament Balls (Similar ceramic ornament discs)
Paint pens (Black, Silver, Green + Bronze)
Gold Leaf sheets or Gold Foil sheets
Gold Leaf Adhesive Glue
Sponge Brushes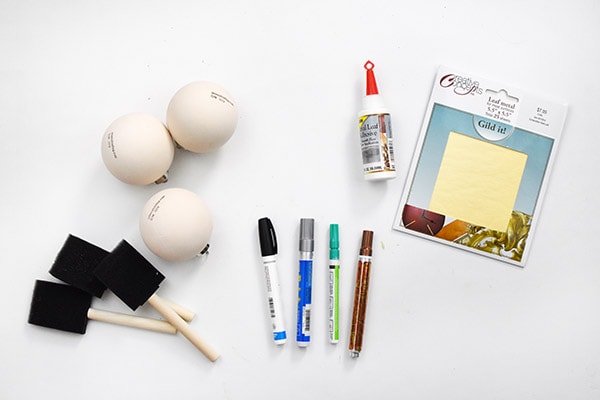 How to decorate Christmas Ornaments?
There are endless ways to decorate a Christmas ornament. For this project, I picked four different colored paint pens (green, black, silver + bronze) and decided on a specific pattern for each ornament.
And you don't have to do the pattern on the entire ornament, as the lower half of the ball will be covered in gorgeous gold leaf.
Simply, draw your pattern onto each ornament and allow a few minutes to dry!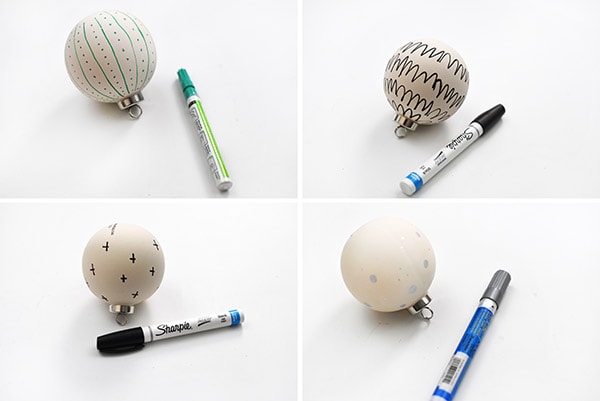 How do I make Gold Leaf Christmas Ornaments?
Once your ornament is dry, it is time to add the gold leafing!
Turn your ornament upside down in your hand and squeeze out a small to medium amount of Gold Leaf Adhesive glue onto it. Using your sponge brush, spread out the glue every place you'd like to see gold foil. I preferred the slightly messy, not perfect edge so I made sure to have my glue mimic that.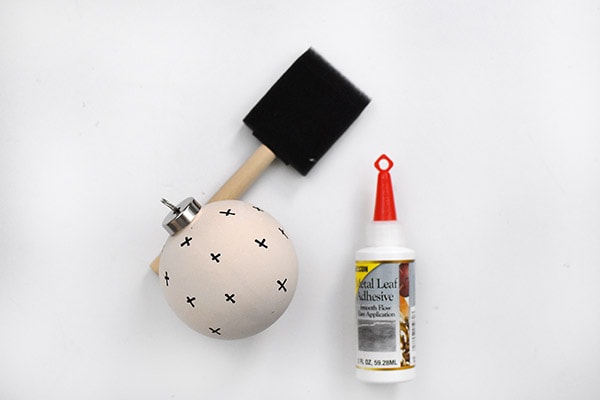 Once the glue has dried, per the instructions, it's time to add the gold leaf sheet. I found it easiest to simply place my ornament in the middle of a sheet and slightly roll it around until all the glue areas were covered.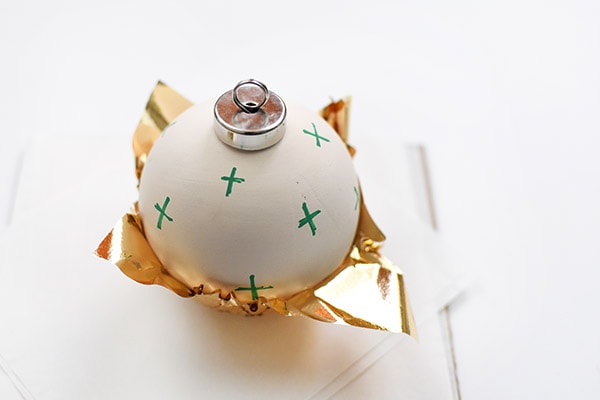 The next step is one that I always make SUCH a mess with! So, whenever possible, I try to do it immediately over a trashcan or my preference is outdoors.
Gold leaf sheets are so thin that they move and blow all over the place, so be aware you might have lovely little spots of shimmering gold after this step. (There could be worse things in this world, though.)

Using a clean sponge brush, gently brush away all the excess gold foil until all that remains is the gold leafing where the glue was.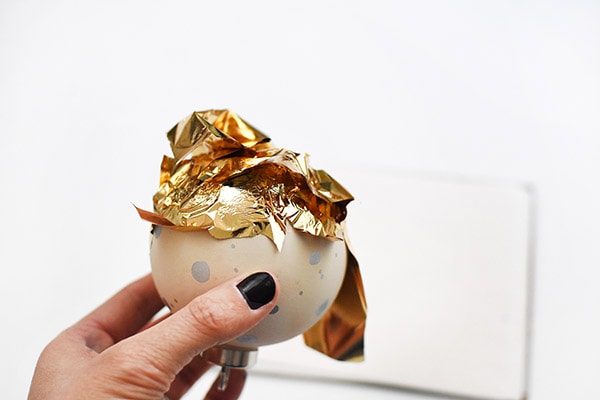 You are then left with the most lovely gold leafed Christmas ornaments!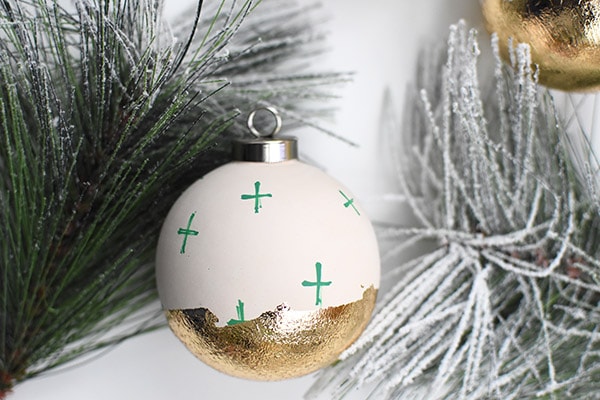 I have done quite a few gold leaf projects over the years. And each time, I am blown away by their beauty.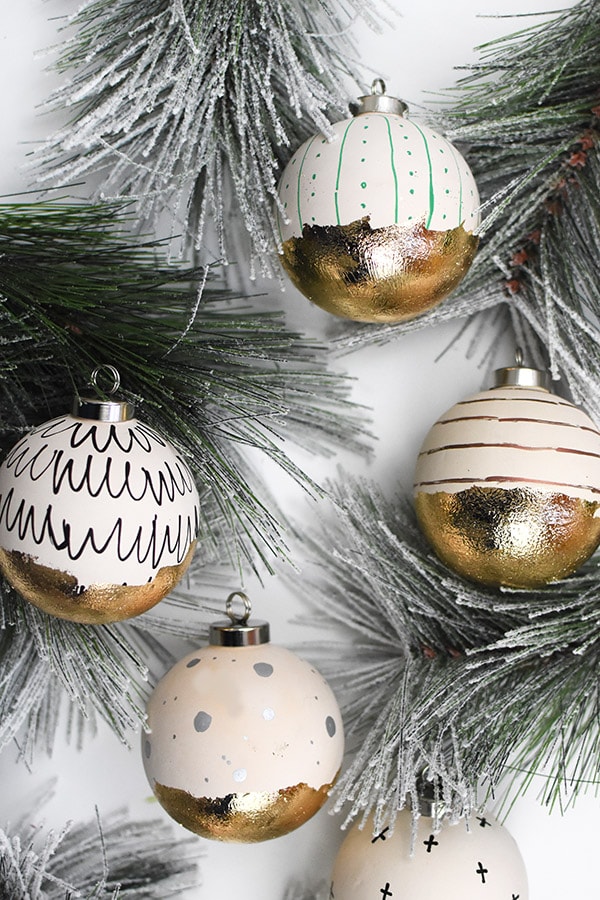 DIY Christmas Ornaments
There is something so elegant and regal about gold leaf. It is a technique that I think I will always love and I think it looks amazing when done on Christmas Ball Ornaments.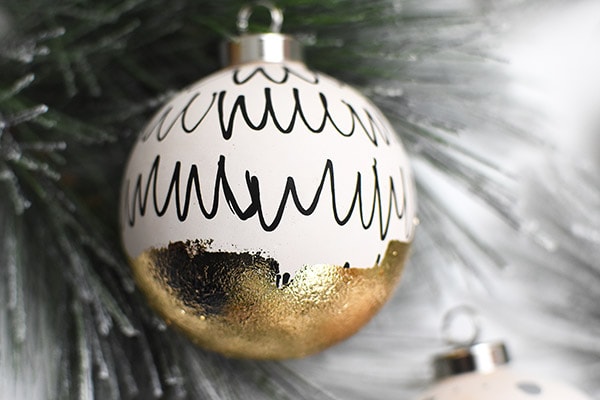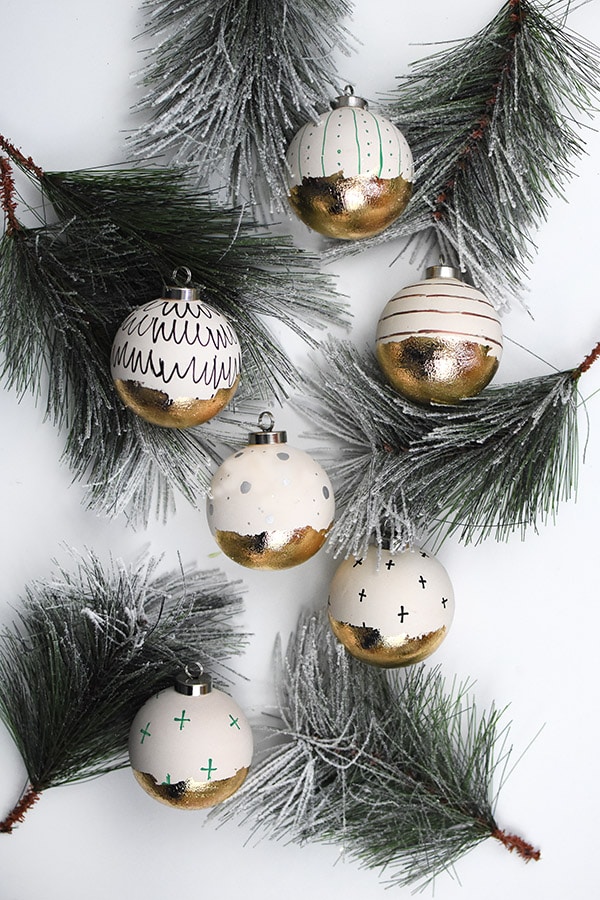 Looking for a few other fun DIY Christmas ornaments? You might like some of these.