It's 2018 and it's Friday and that feels like double cause for celebration!  I have been having a harder time than I thought I would with jumping back into work mode… our Christmas was full of nonstop sickness and I think I'm just now catching up on life and rest a bit.  But, no fears… I still have all kinds of things that I am loving this Friday.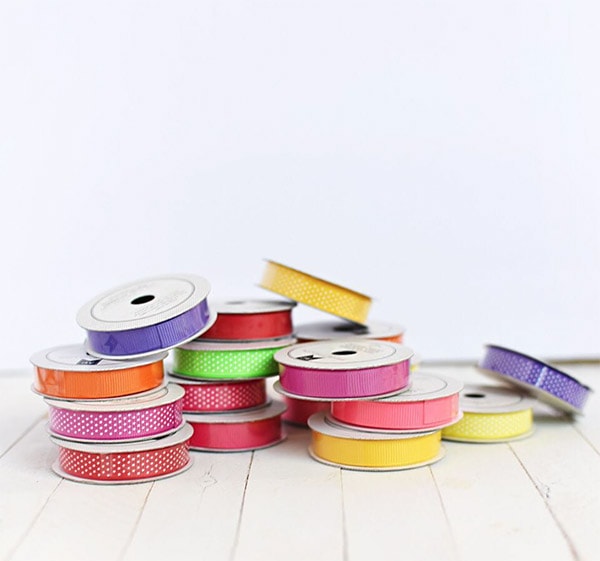 This post may contain affiliate links.  See my full disclosure here.

I love a good paint by number and I feel like my friend, Shrimpy, always does them SO WELL!!
I'm still super crazy about Wall Weaving and I have loved how in depth this Beginner Guide was.  Did I mention I might start selling them here and there on my Etsy shop?
I'm dying to try Terrazzo patterned things and found this tutorial so easy to follow!
I feel like I keep coming back to this Painted DIY Envelopes again and again.  They are just
so lovely.
$13 for the cutest top, you're welcome.
This recipe got me through our never ending sick holiday.  It's such a large batch, that I divided into 3 servings and we literally ate it once a week.  Delish!  I'm also wanting to try this one.
Delineate Your Dwelling this week:  Looking to set some goals? | Best of Instagram 2017 | DIY Clothespin Drink Coasters
Image from top of post : Colorful Ribbon