What a week, what a week and a big TGIF to everyone!  This week has been so exciting for me as I worked all summer and pretty much until just a few days ago writing, editing and preparing for the launch of my first ebook!!!  Well, before I get into all that fun… let's talk about ALL the Friday Loves from around the internet.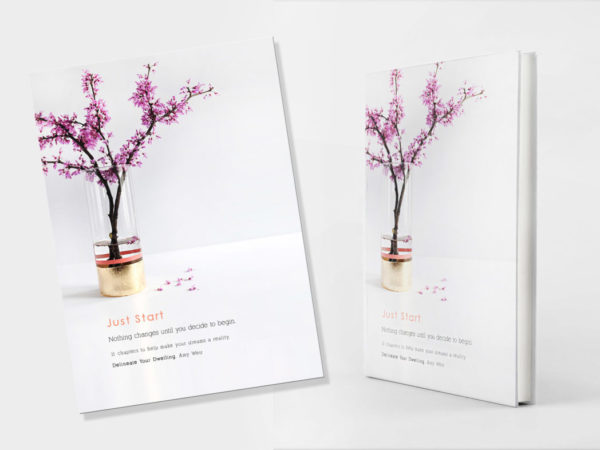 Loved these tips for creating your Holiday cards.
If you haven't heard me shouting it from the rooftops this week, I launched my first ebook JUST START and it's topic is SO near and dear to my heart.  I believe we ALL can set and accomplish our goals and dreams!!  ALSO IT'S ON DISCOUNT UNTIL SUNDAY NIGHT.
The cutest little leaf guys, a perfect fall kiddo activity.
Such a gorgeous DIY wood ring trivet for your table!
I realized I've not made any fall cookies yet and these might be the prettiest I've seen.
I have ALWAYS been a paint-by-numbers fan and this Paint by Numbers Bathroom has my heart.
Delineate Your Dwelling this week:  5 Tips for setting a Cozy Thanksgiving Table | Affordable Fall Acorn Centerpiece | Fall Clothing Loves