Wow, it's Fri-yay!  Who else is celebrating with me?  What a week… we started with my husband finishing his first year of his phd degree, immediately followed by my son's fourth birthday and then hosting friends for our weekly Mama Happy Hour (Monday, Tuesday and Wednesday all right there).  All such fun things, so today, it's feeling like triple Friday!  I mentioned last week, throughout the summer, Friday's will be a fun post day to help create more balance with life and family fun.  So without further ado…. let's get into this week's Friday Love!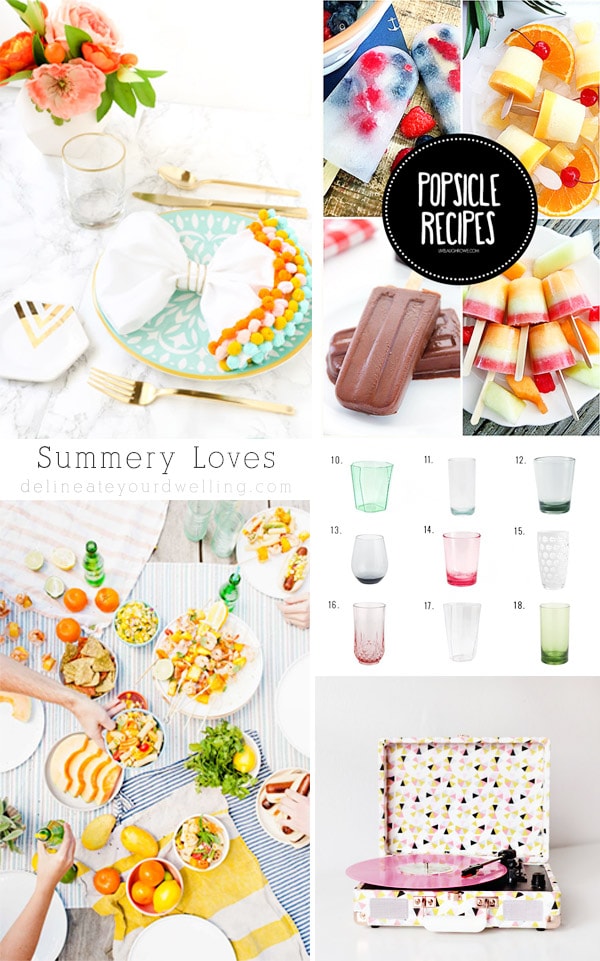 This post may contain affiliate links.  See full disclosure here.
Well, this took my Pom Pom love to a whole new level.
As if I need another reason to love Outdoor Entertaining a little more…
Two simple items combined in the best way possible.
This is pretty much what I live to do, all summer long.
My plan would be to never leave this Summer table if I was invited.
I can't wait to get my swim on in this PRETZEL.  Yes, I now own it.
A real mom's house (slightly great playroom that needed minor tweaks) + two trips to Target + Emily Henderson = Yes Please.
Blowing my creative mind!  And now the hunt for a Portable Record Player begins.
Makes my mouth water just looking at this tasty dinner!
Delineate Your Dwelling this week: DIY Diamond Jewelry Dish + Birthday Party Roundup