How can it already be Friday again?! This week zoomed by, but nonetheless I am ready for a weekend!  It seems no matter when it is, I can always be a little Friday Happy.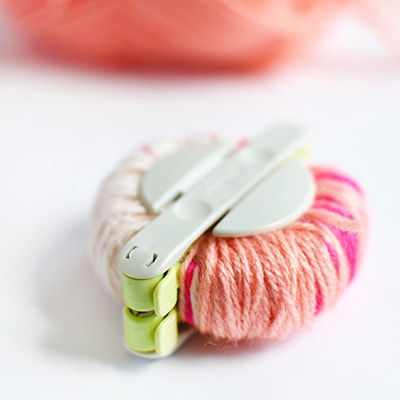 This post may contain affiliate links.  See full disclosure here.
I have wanted to try flower vase paper bags for a long time.  I love that she shares 3 different styles!
Be. Still. My. Heart.  How can a fabric napkin make me so happy?
June's PopSugar #MustHaveBox was filled with a ton of goodies for Summer time fun!  Order here and use code SHOP5 on your first order!  I couldn't pick between this awesome pouch and the Mermaid Sea Salt hair spray. Thank you PopSugar for sending it along!!
I love a gold scalloped anything, but this necklace is just perfection!
This Ice Cream Cone Stand is about the cutest thing ever.
"Happiness is appreciating the things we most need."  I am really looking forward to reading this happy book.
If you are in love with cement tile, this might be a great resource for you.
The more pink pom poms on a tote, the better!!
Delineate Your Dwelling this week:  DYD has a new look, Leather Pom Pom Bookmarks, Modern Southwest Living, Summer Fruit Mason Jars
Instagram Image from top of post : Leather Pom Pom Bookmarks