Goodness.  Gracious.  This week has been then and then some!  Last weekend we flew across the country to go house hunting.  We don't have the luxury of slowly finding the perfect home, as we literally need a home in one month… across the country!  So the pressure this week has been feeling preeeeetty high and I may have been on a good 3x a day crying schedule.  Before, I shed one more little tear, let's get to some Friday Happy, shall we?!!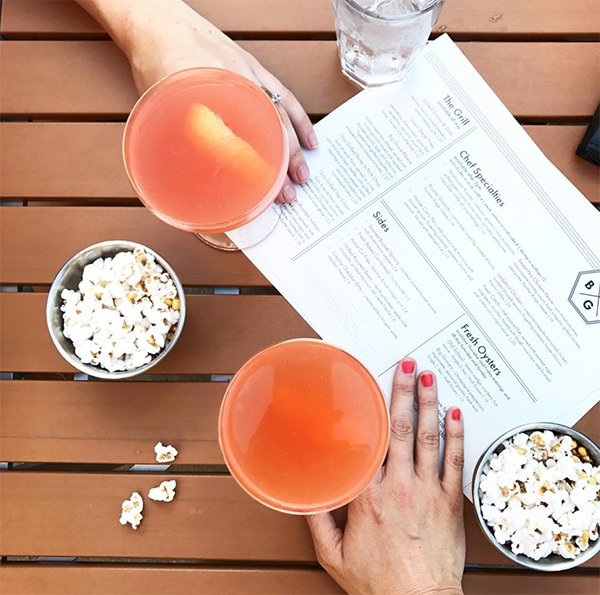 This post may contain affiliate links.  See full disclosure here.

I could not love this sweet card idea for Father's Day any more!
PINK PAPER CACTUS.  That is all.
This very well might be our Father's Day dinner plans, yum yum!
I loved this post about that "Effortless Expensive California Casual Look".  "What started for mostly the upper class is now being sold as mainstream, leaving many people burned because they feel sad about the mess that is their life, face, body and home…"  I loved it's honest approach to being creatively inspired but living an attainable life.
Summer is here in full force and the need for sunglasses is a must!
As if we didn't already love donuts… what about a donut cake!!
I've found a new online clothing shop a few weeks ago and it's CRAZY inexpensive.  If you are okay with a solid two week wait time, it's well worth the minimal costs!  I did a few test purchases and they turned out so cute, I just bought a few more things!
I love simple jewelry.  These mini Beaded Rings are just perfect.
Delineate Your Dwelling this week:  Keep Breathing, Painted Lemon Bags, Why I never buy Jewelry anymore, Summer Fun
Instagram Image from top of post : Red Bell Pepper Cocktail
SaveSave
SaveSave