It's the last Friday of October and that means it's one of my favorite days of the month. There are so many creative and talented bloggers that inspire me on a DAILY basis and on the last day of each month I interview one of my faves in a Feature Friday!
October 2015 . Feature Friday with You Are My Fave
I can't remember how I first found Melanie from You Are My Fave, but let me say SHE is my fave. Her entire blog is full of cheerful colors, fun crafts and tons of amazing party ideas. You can't help but leave her site feeling creatively inspired and don't even get me started on her Instagram. I love that she states, "Selective editing to make my life look cooler than it is". Believe me, she's pretty dang cool so need for editing.
I am so happy Melanie agreed to come over to Delineate Your Dwelling today. Friends, let me introduce you to You Are My Fave…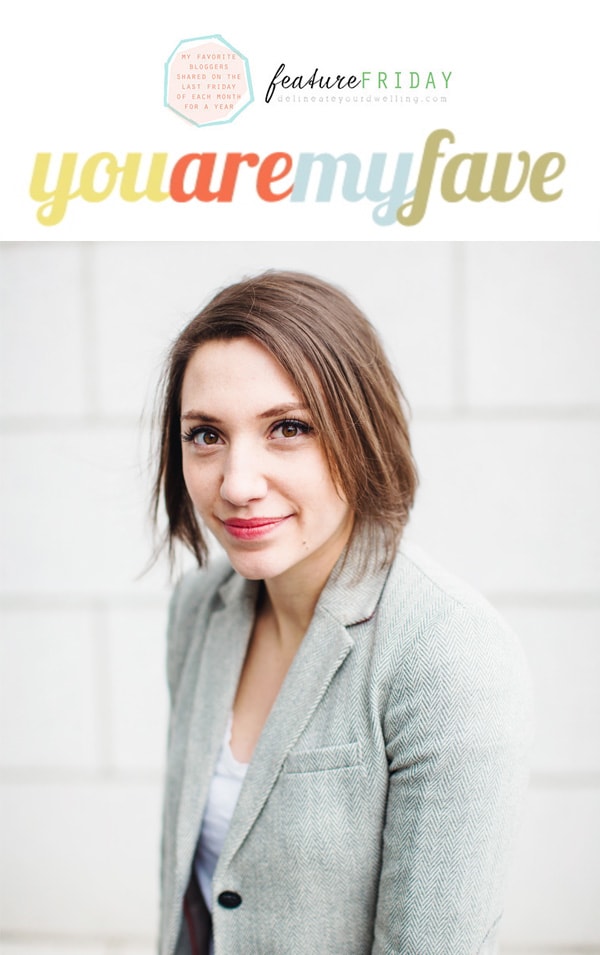 I asked Melanie eight simple questions.
(please pin from the original source)
1. Where did you grow up and where do you live now?

I grew up in Montana in a 1950s ranch that I wish I owned today. I now live in eastern Washington which I'm still adjusting to calling home.
2. How would you describe your personal aesthetic?
I like to mix modern with traditional so it doesn't steer too harsh or stark. So I mix a mid century couch with a leather arm chair or a metal kitchen table with farmhouse style chairs.
3. If you could move into a home decor store which would it be?
West Elm or Schoolhouse Electric

4. Do you have "go-to" colors? If so, what are they?
Navy, navy, navy. It's my neutral. Mustard yellow and red orange are my favorite accent colors.
5. Do you always DIY or is buying sometimes better?
My motto has become, "Why DIY when Target will just make it for me?" When it comes to home items, I usually buy since I know I couldn't produce as nice as a product as I could buy. If I do DIY, it's items like throw pillows and I know how to work a can of spray paint for a quick makeover.
6.
What is one of your favorite projects? Please share a little bit about it.

We live in a very generic home so we customized the main living space by having shelves built-in, floor to ceiling, wall to wall. It completely transformed the space and I love that I can easily change the look by rearranging items.
Felt Party Flags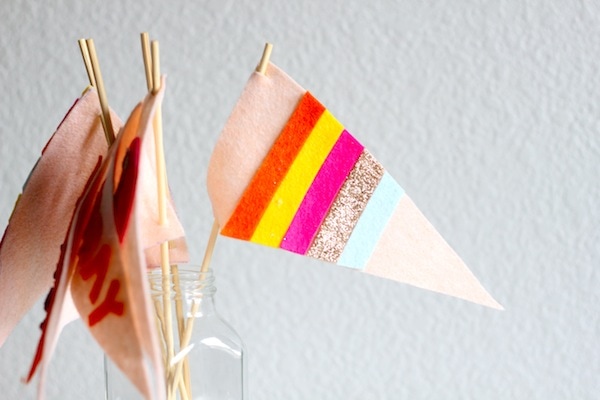 7. Which is your favorite social media platform and why?

Instagram, there are less rants there. And I like the edited down content I can create for the platform. Sometimes all you need is just one photo.
Insta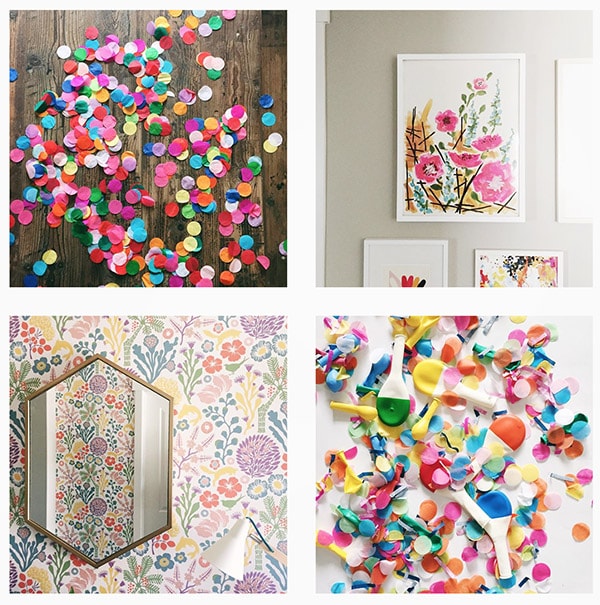 8. Is blogging your profession or just a hobby?
Before I had children it was my profession but now it's more my hobby that I make a little money from.
Interested in seeing all of the 2015 Friday Features? Check them out here!