Easy Breeze Summer Picks, yes please to that!  There is something about the summer that makes me want to wear palm tree dresses, happy pops of color and every cheerful pattern I can find.  My mood is more carefree and relaxed and I like my clothing to reflect that, also.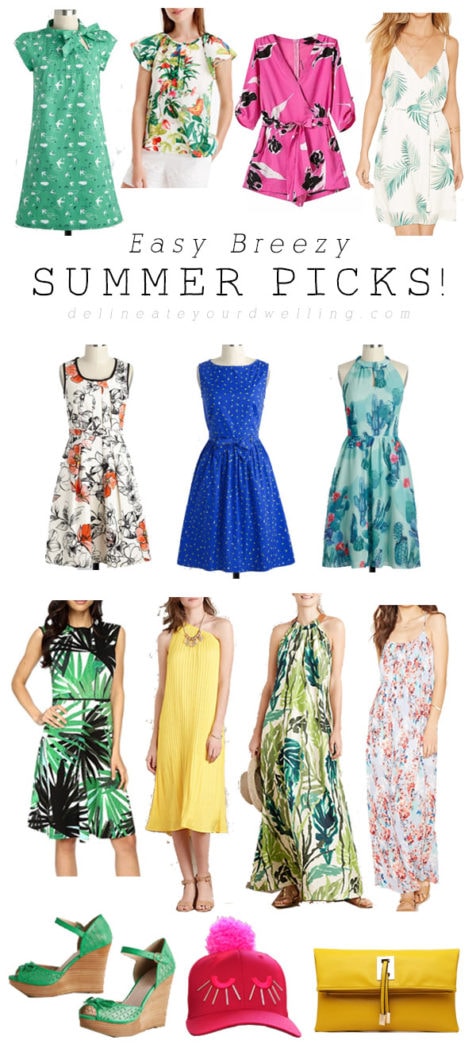 Today, I am sharing some of my favorite summer picks, including dresses, shoes, hats and clutches!  Now sit back, grab a glass of lemonade and let's go shopping.
This post may contain affiliate links.  See full disclosure here.
Ok, enough lovely chit chat, go check out these amazing summer picks!!