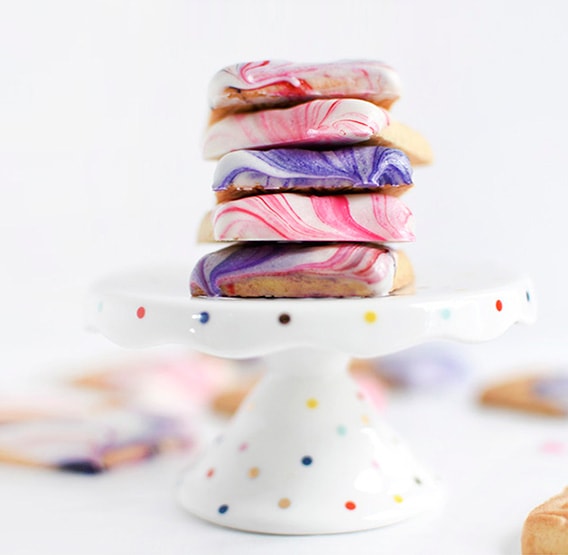 This post may contain affiliate links.  See full disclosure here.

It's been a while since I shared some love from the good ole' internets.  And I've been feeling exceptionally happy recently so it seemed appropriate to pass some happy pictures and ideas along to you all!
Speaking of HAPPY… If this amazing wall display doesn't make you smile, then I'm just not sure what will.
I'm going through this book with a girl friend and I it's amazing.  Highly recommend Chasing Slow.
I know it's winter, but this sherbet sounds devine.  Get in my belly.
This is blowing my mind.  Friendship bracelet pie crust – I know, right!
I'm loving this sweet little heart ring.
My friend collaborated with Hallmark (like HALLMARK!) and I'm just loving every single card.
I want to make one of these for every person I know!  I can't believe the things you can customize now!!
Delineate Your Dwelling this week: Colorful Perler Bead Coasters + Marbled Valentine Shortbread Cookies + DIY Feather Artwork